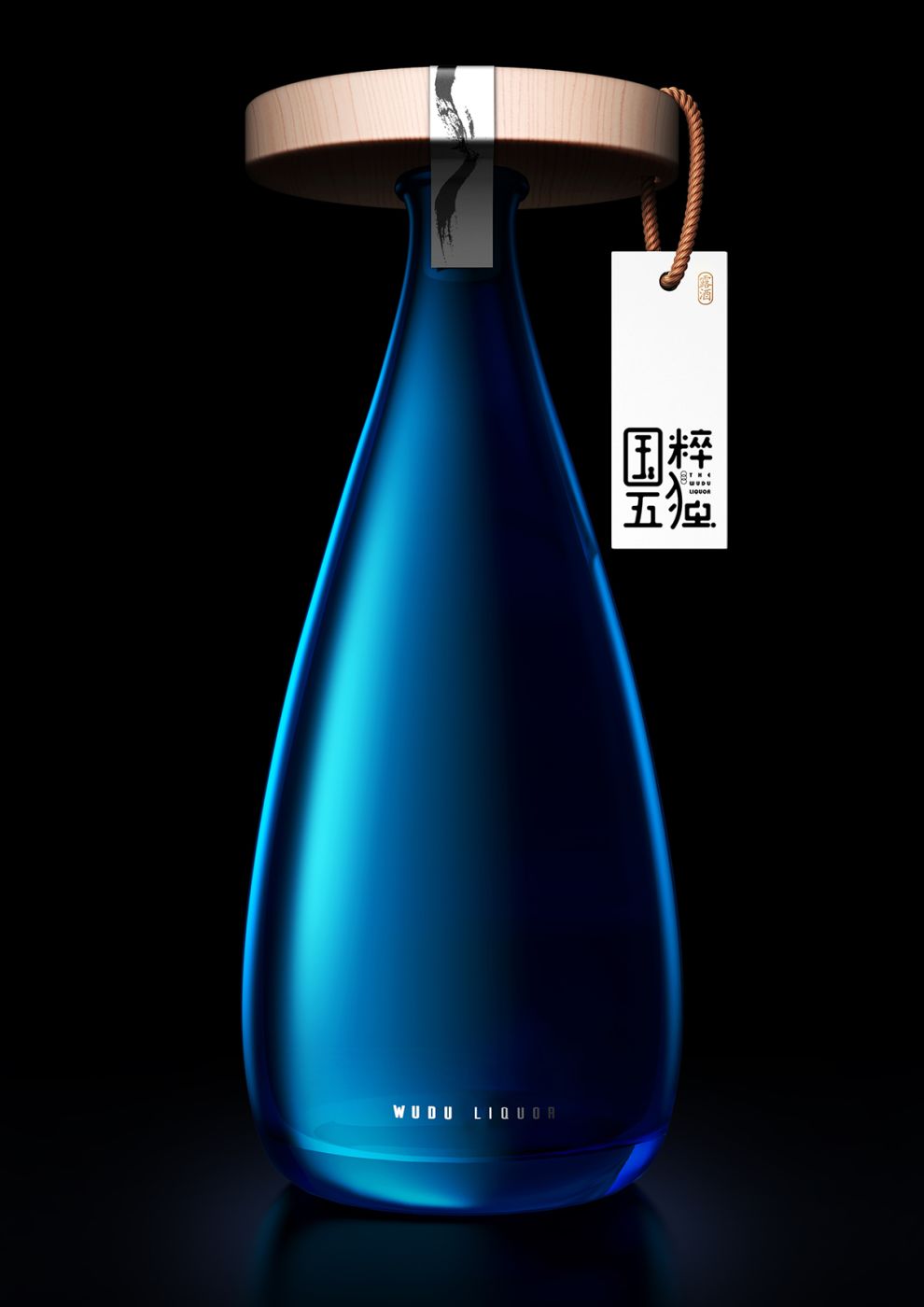 Wudu Liquor's bottle design was developed by Lingyun Creative, with the goal of inspiring a traditional oriental feeling. Using modern flair with design cue taken from traditional Chinese medicine, Wudu Liquor's bottle certainly stands out among its competitors.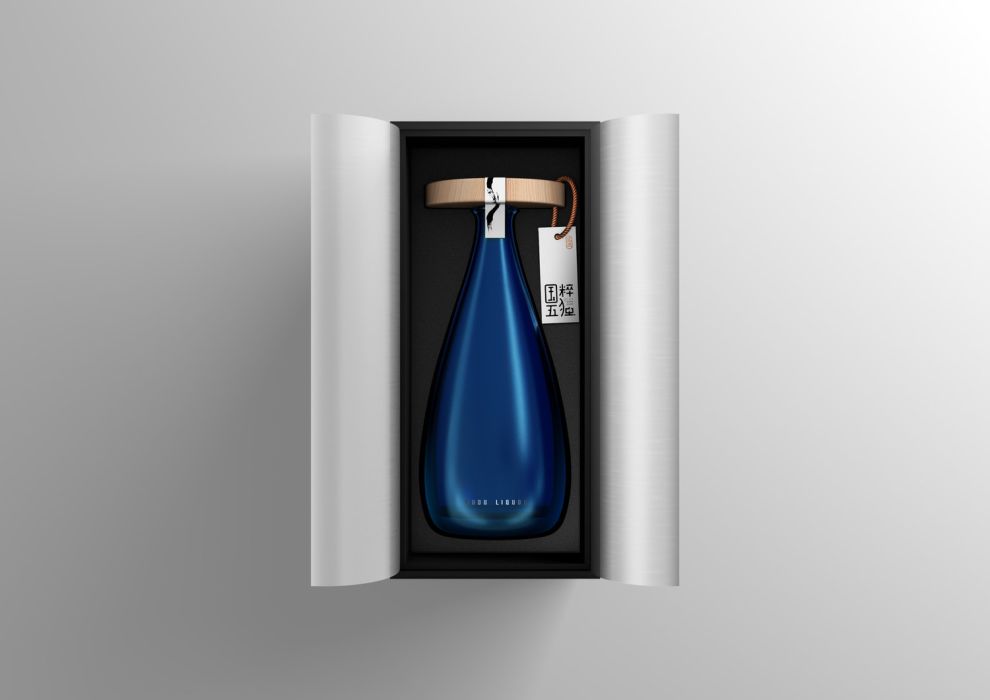 The design is incredibly sleek, using a teardrop-style bottle with a wooden top. The format is supposed to resemble a modern take on traditional Chinese medicine bottles. The style of the bottle is allowed to shine, while the other elements are used as minor details instead of the main focal point.
The label that seals the lid to the bottle is reminiscent of a traditional Chinese calligraphy pen. In contrast, the hanging tag is very clean and crisp. On the bottle, the brand name is small, and it does not distract from the design. Every typography choice is meticulous.
The box that Wudu Liquor comes in is sleek and elegant, just like the bottle that lies inside. Overall, the presentation is a complete package of modern and traditional design elements. The developers have perfectly captured the look they were striving for and, simply through appearance, they have made Wudu Liquor feel like a luxury brand.
Wudu Liquor is a beautiful packaging design in the Food & Beverage industry.
More Best Food & Beverage Packaging Designs