Saxx Inspires Political & Social Action In This Video To Promote Its Products Without Ever Showing Them On Screen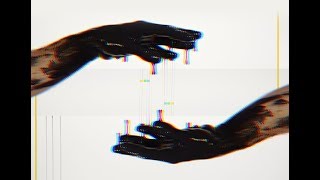 The Saxx Video Aims To Break The Status Quo With Its Underwear And Brand Video
Saxx is an exciting, new underwear brand that creates products that put comfort first while also empowering the wearer to accomplish any and all that come their way. First-class technologies and designs have created a custom fit that helps to reduce friction, increase breathability and promote stability.
But the brand recently unveiled a new and improved marketing plan to give its business a boost and realign the underwear company as a more progressive identity with a political and social backbone.
The response was a fully-functioning campaign fit with a branded video that plays more like it belongs in a documentary or political short than an underwear website.
But in this instance, it works.
The video promotes change and action. It encourages consumers to break the status quo, stand up for what's right and make a difference.
It does this with the infusion of powerful facts and a message of breaking the status quo.
By breaking the status quo and taking charge, the brand is aligning itself as a brand that is ready to do the right thing. They care about their products and they care about their consumers but they also care about the world and being better humans overall.
And that's a brand identity the younger, millennial audience can relate to. They are becoming a generation of social justice promoters and political activists, and this brand wants to be the same to win them over and show their integrity.
And in the same vein, these products break the status quo. They aren't just made for the simple, basic purpose underwear normally is. No, instead they are made to empower, engage and propel to action.
And by wearing them, you are one step closer to breaking more than just the status quo of uncomfortable underwear.
Saxx Infuses Powerful Statistics To Align It As A Brand That Has A Strong Moral Backbone
The Saxx video opens up like a political ad or dramatic documentary.
Characters walk into the video from a dark room lit up with purple and pink neon lights. It's very moody and emotive, giving off a very gritty and intense vibe. You're compelled to listen to what they have to say. And they're saying that it's time for a change — personally, socially and politically.
After these comments are made, the shot changes to that of some kind of scenery with a quote overlaid. These quotes detail facts about the world and the environment — detrimental facts that show what our impact has done in a negative way.
And this makes you want to take a stand and do something. It's one thing to hear people say we need a change, but it's a whole new thing to see the facts so bluntly conveyed in a straight-to-the-point and tangible way.
The integration of this messaging shows consumers that the Saxx brand is more than just a basic underwear brand. It's a team of people that have a moral backbone. It's a brand that wants to do more than just sell underwear.
It wants to change the world.
A Gritty Aesthetic Opens This Saxx Video, Creating A Sense Of Dynamic Urgency
To match the powerful messaging, intense facts and lofty themes of this video, the team went with a dark and gritty aesthetic to make sure that its points were made in a strong and sensational way.
Of course, the facts themselves already set the tone for the video. But Saxx also made a deliberate choice in creating a video from the start that was full of shadows, with only pops of color illuminating faces.
There is also the integration of interesting and thought-provoking imagery like hands covered in paint and intentional glitches in the video that makes this video look more like a 90s music video than a branded marketing video created in 2018.
But this grabs attention instantly — this gritty nature is embedded throughout the first half of the film and works to reel you in. You're not quite sure what this video is about unless you found it on the brand's site. And even if you did know this was a video for Saxx, you're definitely intrigued to learn more.
This makes the video feel more like a movie which makes it more engaging to interact with. And it gives the brand an edge that can't be beaten.
Receive proposals from top video design agencies. It's free.
GET PROPOSALS
The Saxx Video Inspires Consumers To Make A Change In Their Life, Promoting Their Products Without Ever Showing Or Mentioning Them
But the most impactful part of this video? The fact that there are almost no product shots in its entirety.
There certainly aren't any overt product mentions or integrations. But even the actors don't seem to be wearing the underwear — at least not outwardly.
Instead, once the video shifts and starts focusing on the positive and the innovative, you just see men taking charge and taking action.
But that's the point — these products give you the confidence to tackle anything and everything — and no one has to be the wiser.
This was a smart choice, but one that could have gone wrong. Luckily, in this instance, the lack of product imagery makes the products themselves that much more powerful.
What is Saxx?
Saxx is an underwear brand created to help men feel more comfortable and confident throughout the day. The brand grew from just offering top-of-the-line underwear to also offering swimwear, tops and bottoms that help men take life by the horns and make the most of it.
Trent Kitsch is the founder of Saxx underwear, a modern and sophisticated underwear brand that opened its doors in the early 2000s. It was a long road to success for the brand, but a new marketing campaign is working to realign the brand as an innovative, progressive one with a vivacious spirit and a caring soul.
Here's the Saxx story:
Originality often times means being first and SAXX's heritage of revolutionizing underwear goes back 10 years. In 2006, Trent Kitsch was on a fishing expedition and after spending hours in a cold, clammy ocean suit he knew there had to be a better way to protect his package from chafing. A former baseball player, he imagined a catcher's mitt hammock design and turned it upside down in his mind. After the fishing trip, and with the hammock idea still percolating, he worked with a seamstress and designer — and himself as the fit model — to create a paneled fabric hammock that separated his balls from his legs. Fourteen prototypes later, the BallPark Pouch™ and SAXX Underwear were ready for action.
The Saxx brand has risen to the top of the game, providing quality products and cutting-edge designs.
And this video sits as the focal point of the new marketing initiative, elevating this brand and making it one that is about more than just underwear and comfortable clothes. It's about changing the status quo and making a difference.
Video is a phenomenal medium for showing progress and change, and for Saxx, it's a vital tool for their blossoming, new identity.
Submit your best designs for a chance to be featured on DesignRush!
GET STARTED
What Makes This Branded Video So Powerful?
Saxx is a revolutionary underwear brand, and this marketing video captures that spirit in a moody, gritty and engaging way.
In order to roll out a new marketing campaign, the creatives at Saxx decided to go with a powerful and emotionally-compelling video that used progressive language and imagery to inspire change and urge its consumers to break the status quo.
That's the tagline in the video, and with the integration of hearty, impactful facts about the environment and the world around us, this video definitely fosters a feeling of revolutions and progressiveness.
Just like we as individuals should aim to make a difference and do new things to better life as a whole, so does this underwear. It's a cutting-edge product that changes how men think about underwear by offering them a product that encourages comfort, confidence, and excitement. It doesn't hold them back but pushes them forward in an enchanting and fascinating way.
This video has a variety of elements that help it to sell. For starters, different characters walk into the screen against a dark and neon light scheme to make a powerful statement backed by facts.
The video also appeals to your emotions to align itself as a social justice innovator and moral leader.
And the creative way this video highlights its products without ever really putting them on display tells consumers that while they have confidence in their products, they don't need to bash you over the head with it.
And that shows an authority and an authenticity that makes the Saxx brand a leader and an overall winner.