Your business worth is directly measured by your website traffic. It's no use having a great product or service if people don't know about it and don't show their interest by visiting your website.
Your current website traffic can show you the state of your modern marketing efforts and identify opportunities to make better choices. Not to mention, website traffic also gives you insight into your demographic, so once you find out who your consumers are, it will be easier to target them and convert them into customers.
Pay attention to the quality of your website traffic – for example, clickbait headlines will get you increased traffic (until people lose faith in you), but you will be left with a decrease in time spent on your website and a huge bounce rate. This tells search engines like Google that, while people do land on your website, they aren't sticking around, which can hurt your search rankings.
Ultimately, it tells them that you and your brand aren't relevant.
Also, it's important to draw targeted users to your website -- users who are most likely to engage and convert into customers. You don't need website traffic for the sake of having visitors on the site – you have to pull in the right crowd. The proper way to do this is with a correct website development that will keep your potential visitors interested and engaged.
That way, you'll get more conversions, increase your ROI and see a higher revenue... not to mention the lead nurturing. Every targeted visitor on your website is an opportunity for a qualified lead and, ultimately, a customer.
But how much traffic do you need?
The more the merrier seems to be the exact answer, but you're looking to expand your website traffic, not boast large numbers arbitrarily.
Taking the low average statistics, 100 website visitors will give you 1 customer. But that's the low average, and it's possible (and easy) to increase the number of conversions per 100 website visitors through inbound marketing and many other examples that we'll show you below.
Think of this as the beginner's guide to boosting website traffic. These are things you need to check off the list to start driving more people to your website and fast.
We've prepared 10 easy steps that'll help you boost your website traffic, and you'll see that many of these steps are complementary and work best when used together.
So, let's start stepping!
How To Boost Your Website Traffic: A Beginner's Guide
1. Blogging
Even though our 10 easy ways to increasing blog traffic aren't ranked by importance, blogging is the number one technique you should use to increase your website traffic.
Blogging nurtures many marking efforts. It positively affects lead generation, SEO, brand authority and brand awareness.
Having an active blog can bring you 434 percent more opportunities to be ranked highly on search engines, and have pages indexed.
That makes sense because you need content that allows you to utilize the necessary keywords. Blogging helps you use these keywords naturally and build website credibility. according to these blogging statistics, companies who blog receive 97 percent more links from other websites.
Getting those links is easy if you have high-quality blog content.
You can create the content yourself or outsource the task to a reliable content marketing agency.
Blogging can also help your business thrive and increase ROI, as well as website traffic – consistent blogging can get you 13 times higher ROI.
Here are a couple of tips for better blogging results:
Don't give up. Set your expectations realistically, and don't expect immediate results. Blogging works and many brands have attested to this, but you have to be consistent and results will come eventually.
Use images in your blog post. Blog post with images gets you 94 percent more views.
Attract guest bloggers. It's a win-win situation – they'll have the opportunity to expand their reach, and you'll get another piece of website content that people can land on.
Offer guest posts. You can write for another website that will send traffic back to your post, which helps you increase your authority and get worthy links.
Publish blogs on Medium and similar platforms, and post just parts of the blog post, so that the users can grasp what the blog's about. And then if they want to read the whole article, they'll have to visit your website, increasing your website visits in return.
2. Social Media Marketing
Social media, whether paid or organic, can send a lot of traffic to your website. Bear in mind that all social media platforms offer paid promotions, and depending on your budget, you can choose which ones you'll pay. Use social media channels to promote your blog and send people to your website.
According to Social Media Examiner, this tactic has been used by 66 percent of B2C marketers in 2017, and more than 75 percent of B2B marketers have promoted their blogs in social media.
Facebook, for example, has dropped its organic reach below 1 percent, so chances of people seeing your post without you paying for it are slim to none. On the bright side, Facebook is one of the cheapest social media platforms where you can get great results on a small budget.
Facebook also has a separate goal objective for driving website traffic to your page, so make sure you select that one when promoting content, blogs or offers.
Because we know how efficient Facebook marketing can be if done properly, we have also prepared a beginners' guide to Facebook paid advertising that'll lead you through all the options you can choose, and all the steps to launch your first Facebook campaign.
Since Instagram belongs to Facebook now, you can target both Facebook and Instagram users through a single campaign. Instagram is a great platform if you want to attempt to build your followers organically through relevant hashtags, but you can also promote your website. We have also prepared a complete guide to Instagram marketing.
LinkedIn is a network that connects professionals and if you want to build your authority in the industry you operate in, encourage your employees (content creators namely, but the rest as well) to share content on LinkedIn. It will only have a positive impact.
Google+ is a struggling network that has a user niche, and while it can't be compared to Facebook and Twitter, it's a good network to boost your SEO and find special communities of people.
Google has revamped this network several times in attempts to bring it to life and make it rival the largest social media platforms, but so far, they've been unsuccessful.
Pinterest is a great picture aggregator, social media platform where you can share visual content, and incorporate links to your website. That is, of course, if your business is the right type for the platform. But there's a workaround – share testimonials in nicely designed quote images.
A legal firm couldn't do much on Pinterest unless they share actionable quotes, tips or statistics or even motivational quotes, that are tied to the law somehow. For example, Taylor & Taylor law firm has a great Pinterest account without even sharing anything law-related. This approach, however, is good for their brand exposure and recognition.
Even if you belong to an industry where you don't have much to go on, be creative because chances are, competition isn't fierce, which can only be your advantage.
Nurture leads on social media, and use the platforms the way they are intended – to connect with people. They will more likely be inclined to visit your website if they are interested in what you have to offer.
3. Targeted Advertising & Retargeting
Website traffic can contain new and repeat visitors, but both are counted and equally important. One-third of the world's population is online. We don't need all of them, but we need the ones who are best for our business. Marketers all around the world are shifting from interruption marketing models to more personalized adverts, simply because they work better – acquiring leads costs 61 percent less in inbound marketing than in traditional, outbound marketing.
Whenever you're targeting or retargeting people, you're leading them to your website and increasing your website traffic by default. PPC is more often than not an excellent strategy.
Don't be afraid to get personal with your customers. You can use behavioral advertising to target people based on their online activity, purchases and browsing. Studies show that targeted ads are twice as effective than non-targeted ones, so you get a higher success rate, decreasing expenses in half when you use targeting to your advantage. Not to mention the fact that retargeted display ads entice 1000 percent more people to search for a brand or a product. Also, targeted ads triple the conversion rates, as opposed to the non-targeted ones.
Retargeting is a great way to stay present and on people's minds, especially when they're in the consideration phase of a buyer's journey.
Would they add the bolded part to fit in our link? "This way, you're increasing your chances for conversions (Facebook ads comments) and sales, while improving brand recognition and brand awareness. Retargeting existing buyers can also help you get more revenue from the people who are already experiencing your products or services, so you can even upsell and increase their lifetime value (the value of one user who buys your products over time).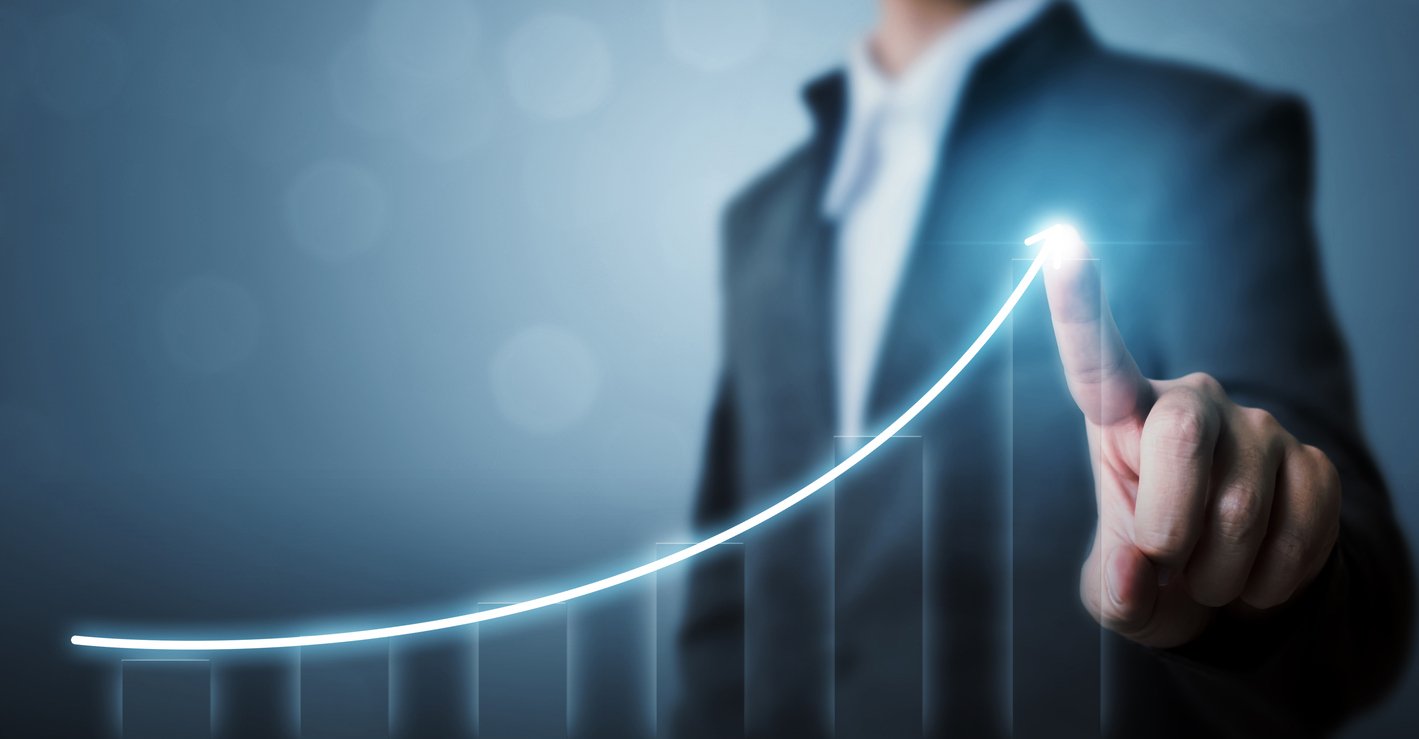 When it comes to targeted advertising, you can choose search engine advertising, social media ads, demographic segmentation, and behavioral advertising. Targeting people in whatever way you see fit can only bring you benefits. If you want to learn all about targeted advertising, we have a complete and easy to follow guide right here.
4. SEO
Maybe you've heard people say that SEO is dead. But SEO will never be dead and there's a simple reason for that. Search engines want to improve user experience on the web and that's why they want those people to reach the pages that will answer their questions perfectly. As a result, there's a general drive to unify web pages and encourage best practices by awarding those coveted places on the first page of search results to websites who display them.
Those best practices are translated to hundreds of SEO signals that search engines measure, some being more important than others. Website traffic is one of the major SEO indicators because it tells Google that you're relevant to people. If they aren't, well, your search rankings will suffer. Not to mention the fact that 75 percent of users don't go to the second page of search results.
How do you optimize your website for SEO?
Research keywords and then use them in your blog post, paying close attention to longtail keywords especially. Optimize on-page SEO parameters like meta descriptions. Use interlinking to link to other pages to your website, but also make sure you link to other pages on the web. This way you can improve user experience, and even increase time spent on your site. There's a lot of nuance in SEO, so it's best to take an SEO training course to find the best practices that can make immediate improvements to your site.
5. Affiliate Marketing
You can easily increase website traffic with affiliate marketing, increasing revenue in the process. There are two ways you can leverage affiliate marketing to your advantage.
First is becoming an affiliate marketer, driving people to your products and ultimately your website, increasing website traffic.
If you succeed in promoting a product, encouraging consumers to buy them through your link, then you'll get a commission for each product. So, you get money AND website traffic. Neat!
The second tactic is to search for affiliate marketers from your niche and offer them a sweet deal where they'll earn a commission if they promote your product or service. People who land on their website will follow the link to yours and, if they just visit, you certainly have the benefit of increased website traffic. If they also choose to buy a product, well then… You get the visit, and the revenue from the sale, minus the percentage for the affiliate marketer. Either way, you get more visits. There are a number of affiliate software solutions that are catered for the purposes of traffic and revenue calculations and allow easy affiliate marketing campaign management.
6. Native Advertising
Native advertising is an ad format that completely matches the platform it's on, appearing as a regular post on that platform. But it's still labeled as sponsored, so people know it's an ad.
Now, there are a lot of good practices on how best to use native advertising to your advantage and how to do it properly. Basically, if you want to advertise in an online publication, the best way to promote native adverts effectively would be to promote an article. Promote your brand and content through an article that, at a quick glance, looks simply like another article. But in actuality, it's a sponsored post.
Native adverts adapt to the platforms they're on. If it's sponsored content on a search engine, then that's a native search engine ad. Social media has native ads as well. When a publisher recommends another piece of content for you, like a similar video or an article, that's a content recommendation native ad.
Here are some statistics – native ad headlines can get you 308 percent better customer attention rates as opposed to pictures and banners. People will think more and remember more about your product when faced with native advertising than traditional marketing and advertising options.
In that native ad, you can simply link back to your website and that way use the traffic from the ad publisher and redirect it to your page. This increases your own website traffic. Here's a beginner's guide to native advertising that will help you learn all the ins and outs, allowing you to use that knowledge to increase ROI and website traffic.
7. Influencer Marketing
Influencers can send you heaps of website traffic if you find the right ones and negotiate a deal. Many influencers have standard prices that they'll readily share with you if you ask them.
Research who your influencers are in your niche because they don't accept every offer – many influencers will turn you down if they don't think their followers will like your product. But this is a good thing for you too, because you need to find influencers with followers who will be interested in what you have to offer.
Don't select an influencer just because they have plenty of followers – it's no use to use an influencer who recommends sneakers to their audience if your brand is in agriculture. Stick to your niche and find people who can give you access to the audience you need.
Even micro-influencers, with only 1000 followers can still be beneficial (and less costly) to promote your product. It doesn't hurt to know that influencers have 16 times better engagement rates than paid media, and influencer marketing brings 11 to 20 times more return on investment than traditional marketing.
We have delved deep into the intricacies and good practices of influencer marketing, and you can learn all about it in our guide.
8. Build Your Authority
Building authority is key. If you can put the necessary work in and become an authority in your niche, you'll be building your credibility and consequently trust. You can become a brand on your own, you just need to try. Neil Patel has his Crazy Egg product, but people follow Neil's blog and tutorials and trust his opinions for more of a reason than just that. And you can bet that by building an authority in his niche, Neil has also increased website visits to his site and sold more subscriptions to Crazy Egg.
There are several ways you can build your authority:
Teach people how to do something, and share your knowledge online
Write e-books about your niche or hire a ghostwriter to formulate and write your thoughts
Be active on forums, Reddit, social media
Be a guest blogger
Definitely – write blog posts on a constant basis
Hold webinars, be featured in radio shows, record podcasts, and participate in conferences
When we mention Neil Patel, we usually say: This is Neil Patel, from Kissmetrics, Crazy Egg and QuickSprout. See, authority comes in greatly here.
9. Email Newsletters
An email newsletter campaign will hardly get you new website visitors – you have to visit a website to sign up for the email newsletter in the first place, but you can increase the number of visits and page views with your email campaign.
Consider using a WordPress email marketing plugin for the task if you have a WordPress site. They offer free email marketing with unlimited contacts and emails. And if you want advanced functionality like email marketing automation, you'll also find their premium version pretty affordable.
If we take into account that 269 billion emails that are sent out each day, and the 74 trillion emails every year, email marketing is here to stay. It makes sense because having people on your mailing list means that you have a ledger of people who are most definitely interested in what you have to offer. If you send them deals and promotions, or if you share knowledge and updates, they can help you increase your website traffic.
If you're a B2B marketer, with products or services you want to offer to other businesses, then it's even easier to create mailing lists because all those email addresses are already online. If you captivate a chief officer with a compelling headline (and 35 percent of people open an email based on subject line alone), you can easily lure them to at least visit your website and browse through your offer.
Fun fact – for every dollar spent, email marketing can bring you a return on investment of up to $38.
There is an art to sending out cold emails – well sending them is the easy part, getting people to open them is something else entirely.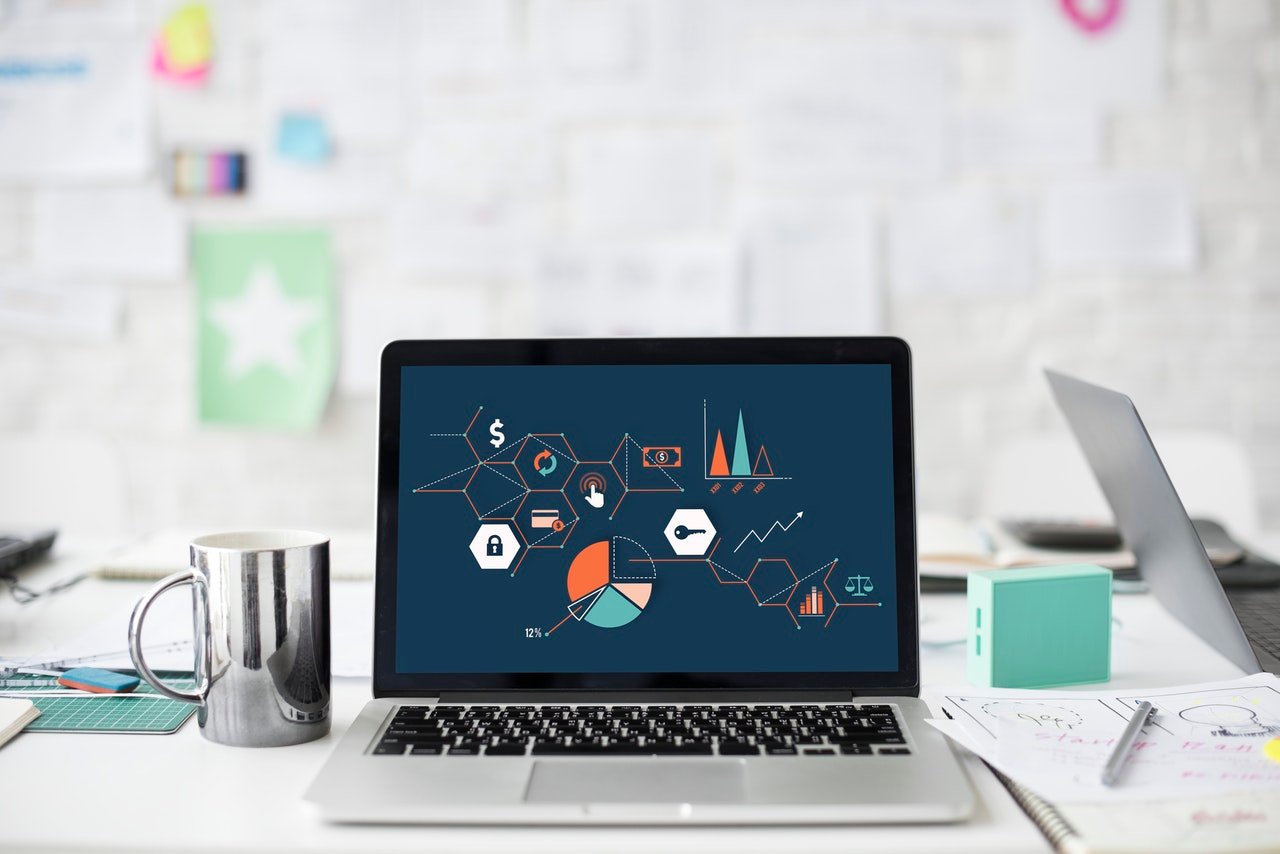 10. A Dash of Everything -- From UI, UX & Content Marketing To An Omnichannel Approach
This step is a bit broad, but if you want to increase website traffic tenfold, then you have to have everything in place so that your business can thrive. Content to create content, and the second is to publish it. Paying for advertising can be your third option if you have the budget.
However, when talking about the number one place where your content should fit snugly and feel at home, we are of course referring to your website. Your website has to be inviting and functional because people care about appearances on the web.
They care about seamless experiences.
Studies show that 39 percent of people will leave a website (and not return) if images don't load, or content takes forever to load. According to Soasta, every added second to load speed causes sales to drop by 27 percent!
Website speed optimization can result in a 113 percent jump in website traffic. When it comes to business credibility, 48 percent of people agree that they closely look at website design when determining whether to trust a brand or not.
That leaves us with a simple takeaway: invest in a good website, with a functional layout, attractive design and enhanced user experience if you want to drive traffic (and keep it there).
That means building a website for all platforms, desktop and mobile, and optimizing technical aspects for easier browsing experience. Today, more than 90 percent of people use multiple screens and consume content. If the search result isn't mobile friendly, 40 percent of people will just switch to another.
Remember that boosting your traffic is the first step, after that you want to make sure to convert visitors to customers. A successful landing page is the perfect way to start to make those visitors want to stick around your site.
How Our Website Traffic Boost Guide Can Help
What have we learned from these 10 steps that will help you boost your daily traffic? Be everywhere, be useful to people, help them find you, and once they visit your website, keep them intrigues so that they'll return.
Boosting your website traffic is just a few steps away -- you just have to be ready to take the next step. Or you can let the qualified agency for digital marketing do this for you.
Subscribe to Spotlight Newsletter
Subscribe to our newsletter to get the latest industry news