"Who uses Facebook, anyway?" Oh, just 60 million active businesses, 2.2 billion people, and 90 percent of the marketers. So if you're asking this question, you need a refresher — and this Facebook ads guide can help.
Facebook advertising is growing in popularity and effectiveness, and marketers should use this knowledge to their advantage. Reaching your intended audience can sometimes be difficult, but with the help of our Facebook ads beginner's guide, you'll be one step closer to hitting those quarterly KPIs.
Why Do Marketers Choose Facebook Ads?
Even though you might be hearing that people are abandoning Facebook and that the platform is becoming obsolete, these claims are simply not true.
And we're here to prove it.
There's a reason why marketers use Facebook, and looking at Facebook's growth in terms of total revenue, these numbers are growing fast. Facebook has surpassed seven billion dollars in year-over-year growth. When it comes to monthly active users, Facebook currently has 2.2 billion, and that number keeps on growing – there are 500,000 new accounts added every day.
So, why do marketers choose Facebook advertising?
Well, the answer is simple – Facebook is the cheapest social media platform for advertising, sometimes seven times cheaper than Twitter, and definitely cheaper than Google AdWords.
There's also the fact that, when compared to other advertising platforms, Facebook uses native ad placement that creates a more seamless user experience.
Here are even more reasons as to why you should choose Facebook for placing ads:
Superior targeting options that allow you to choose age, gender, occupation, location, interests, behaviors, events and more.
Facebook bought Instagram, so you can run ads on both platforms with a single campaign
Run your ads at the exact time – all day, at certain times or only at certain days of the week
Choose your budget per day or one fee for the entire campaign
Facebook doesn't have to spend your entire budget. Depending on the ad settings you choose, Facebook will serve the ad to the people you targeted, and spend only the amount needed to target them, which may be well below your budget, but certainly not over it.
If Facebook thinks your ad is well set and well targeted, you can even get a lower CPC
In this ultimate Facebook ads guide, we will teach you how to set up your first campaign. We will show you how to set clear goals, choose the right ad options and set your campaign to reach your target audience in the most optimal way.
How to Start Your First Facebook Ads Campaign
Launching a Facebook campaign and creating your first Facebook ad can be done through Ads Manager. If you've used Facebook ads in the past, you might remember two separate tools for managing ads, but the platform condensed these tools into one. For an easier start, you can always go for one of the Facebook tools available on the internet.
Set Your Campaign Goals
Brand awareness
Reach
Traffic
Engagement
App installs
Video views
Lead generation
Messages
Conversions
Catalog Sales
Store Visits
Depending on what you want to achieve with your campaign, you will need to choose one of the options above. Make sure it aligns with your goals – for example, if you want to get people to sign up for your email newsletter, choose the lead generation goal, if you want to get in touch with the people who liked your page, you can promote a direct message.
As long as you understand the objectives your brand has for this campaign, this option will be easy to complete and promote.
Another lovely option that Facebook has is split testing. Not sure what option is better for your ad? Do a split test (similar to A/B testing) and you might be amazed by the results – it may cost you less to achieve the same results.
Define Your Audience
This is one of the key factors in determining the success of your campaign. And it makes sense — if you target the wrong people who aren't interested in your product, you can't get conversions.
Or even worse, if you spend a lot of money on brand awareness, what good does it do if your brand gets recognized by people who aren't your target audience and will never engage? The beauty of Facebook lies in its intricate targeting options and the ability to reach the people that will most likely be interested in the ad.
But even before choosing the targeting options, you need to first define your audience.
Who are they?
Create several buyer personas. Determine their likeliness and interest in your brand – do they belong to a warm audience (people who are ready to buy, who have expressed the online interest in your product), or a cold audience (people who don't know about you, your product, and aren't likely to make a purchase)?
If you're not exactly sure who you're already reaching, Facebook can help. Go to necessary the lengths to understand your audience using Facebook's proprietary tool – Audience Insight — to learn more about your ideal audience.
Decide On A Facebook Targeting Option
So, what can you target with Facebook? We've mentioned Facebook's intricate targeting options before — so here they are:
Location – target users based on their location.
Age – target specific age groups.
Gender – choose the gender you want to advertise to.
Relationship – choose from married, single people, engaged, divorces, etc.
Language – target people based on the language they use on Facebook.
Education - advertise to people who have a certain level of education like grad school, college, master's degree or a doctorate.
Finances – choose people by their net worth and income.
Home – target Facebook users who are renting a property, or who have bought a house.
Job – advertise to people with certain job roles, or who work for the certain organization.
Ethnicity
Generation – target millennials, generation Y, Z, baby boomers and the rest.
Parenting – the parenting niche, predominantly mom niche is a separate targeting option. because that is the most targeted niche on Facebook.
Politics – show ads to people with certain political preferences.
Life events – target people based on life events happening in their lives – children being born, marriages, anniversaries, first-time pet owners, and the rest.
Entertainment – serve ads about TV shows, movies, comics, music, or books that Facebook users are following.
Interests – target certain activities people enjoy, or pages they like.
Wellness – advertise to gym goers, fitness enthusiasts, yogis, people enjoying meditation, running, dancing or any other wellness activity.
Hobbies – choose people who like certain hobbies, like arts, crafts, DIY, cosplay, traveling, and more.
Purchases – serve ads based on people's recent purchases.
Seasonal events – target people who follow seasonal events like the Olympics, certain sports games, and seasonal activities.
We have created a full guide to targeted advertising, paying special attention to social media targeted advertising, so have a look if you want to learn more about reaching the people you need through social media platforms.
But when it comes to Facebook targeting, there are two types of audiences you can target:
Custom Audience
The custom audience option is the one you build yourself. You can target people combining all the abovementioned segmentation options, or you can even choose to import email addresses, target people who have performed certain actions on the website (by installing Facebook Pixel), or target people who follow Instagram business page connected to the same Facebook page.
Businesses can even target people who have engaged with the content posted on brand's Facebook or Instagram page.
Lookalike Audience
The lookalike audience option is a great way to target people who haven't interacted with the brand yet, but according to their interests and behaviors, they resemble the brand's custom audience. With this option, you can target potential users who are similar to your target audience, and in this way, increase lead generation and expand brand awareness.
Pro tip: if you're willing to spend a budget on reaching new and interesting people for your brand, use the lookalike audience option to find more people who resemble your custom audience members and who have a higher lifetime value – people who buy your products or services more frequently. Upload their email addresses and just create a lookalike audience off of this group.
Choose Where To Place Your Facebook Ad
So far, we've discussed how to set up your audience preferences, and now we'll learn all the places you can place your ad on Facebook.
Embedded in the newsfeed and on the side of a users' newsfeed aren't the only placement options you can choose from – there are 12 different places where your ad can appear!
Facebook feed
Ads displayed amid Facebook user's feed can show pictures, videos and carousels both on desktop and on mobile. When we're talking about mobile-only Facebook feed placement, we can also use Canvas ads. Fun fact: Facebook now sees 100 million hours of videos watched every day.
Facebook Instant Article
Facebook instant articles are intended for mobile-only placement and are articles that load 10 times faster compared to other articles on the web. This option is great for frequent publishers and online magazines promoting their content.
In-Stream Videos
Facebook in-stream videos is a relatively new option but use the same format that YouTube does. In-stream videos can appear before, during or after the video Facebook users are watching. There's no way you can skip this ad, but that's why they are kept short – it's best to keep them under 10 seconds.
People don't really click on these ads, especially if they are in the middle of the video they were just watching, so they definitely want to finish their video first. This is why this type of in-stream ad placement is best used for brand awareness campaigns and increasing recognition. It's a good way to increase these metrics especially if the users watching your short video are already in the sales funnel or buyer's consideration phase.
Hereare the 10 best animated motion graphics video examples to inspire your next corporate video.
Facebook's Right Column Ads
These are the small ads that appear on the right side of the Facebook page (on desktop). Think about these ads as banners with limited text. The cons are that people often don't see these ads and don't pay attention to them (unless you really make them stand out), but on the bright side, CPC is lower for the right column ads.
Facebook Suggested Videos
This is another type of native advertising on Facebook that's ideal for many brands. You're watching videos, and then Facebook suggests you another video that might interest you. It doesn't feel like it's an ad at all, just a harmless recommendation, and that's why these native adverts work so well.
However, there are some limitations to Facebook suggested videos – they are intended for both desktop and mobile, but you can only use them for brand awareness campaigns, app installs, post engagement and increasing video views.
Instagram Feed
Instagram is a mobile-only platform (even though you can browse through it on the desktop), and all types of ads are also mobile only. The most common one, of course, is the regular ad posted on the Instagram feed. You can choose to promote a video (must be under 60 seconds), image or a carousel. Fun Fact: more than 20 percent of Facebook's mobile ad revenue comes directly from Instagram.
Instagram Stories
Instagram wanted to parry Snapchat so they launched Instagram stories for users, and paid Instagram stories for businesses. Insta story will take up a user's entire mobile screen, but, you can only promote material (photo or video) that's under 15 seconds.
Messenger Home
Since Facebook has a separate app for chatting – Messenger — this ad placement lets brand sponsor their content on messenger's home screen, above the fold. Naturally, it's a mobile-only placement.
Facebook Sponsored Messages
Facebook sponsored messages are exactly what you think they are – sponsored messages delivered directly to Facebook users. However, you can only send them to people who have already written messages to your brand before. These messages will have a clear label that says the message is sponsored, and they include a call to action on the bottom. Sponsored messages are displayed on Facebook desktop and in Messenger.
Before We Continue, Let's Talk Audience Network Ad Placement
Audience network is a relatively new and unused ad placement format that comes with plenty of opportunities and benefits. But, what exactly is an audience network ad placement?
Facebook partners with many publishers, game developers and app makers. Basically, audience network lets you place your ad outside of Facebook.
If you have ever played a mobile game or a game on Facebook browser view, you have seen the audience network ads. Those are the ads that appear in between levels, where you have to watch them to the end to continue playing the game. Several games also exchange in-game points or currency if you watch a video until the end.
Why is audience network ad placement good for you? Well, like we said, it's still underused so you won't be competing with too many marketers for the ad space. Secondly, it's a great way to reach people outside Facebook and promote your business. According to Facebook's own analytics, more than 70 percent of ads were viewed from the beginning to the end, more than 90 percent in-stream ads were watched with a sound option on, and when you remove audience network from the campaign, there are 15 percent fewer conversions on average.
Audience network is available for campaigns aiming to get better traffic, conversions, app installs, video views, reach, engagement, brand awareness, video views and better product catalog views and sales. Let's jump back in
Audience Network banner, Interstitial And Native Ad
This is an ad that will be adapted to the format on audience network advertising, including full-screen placements and banners. This type of placement works both on mobile and desktop.
Audience Network In-Stream Videos
This is the same thing with Facebook and YouTube video in-stream placement – you can choose to show your video before the video stream, during the video stream and after the video has ended.
Audience Network Reward Videos
These videos are displayed on the audience network and users click on them on purpose because they are looking for the promised reward – it can be an in-game currency or special content. The video is shown in full-screen, and in order for people to claim the reward, they have to watch the whole video.
How Facebook Advertising & Ad Displaying Works
Basically, Facebook sells its advertising space. So, how do Facebook ads pricing work? And how does it determine who gets the spot under the sunshine?
Facebook runs thousands of auctions every second, where each submitted ad competes with one another. Whenever your ad wins the auction and is placed on that advertising space, you're being charged.
How much an ad costs depends on a number factors. Facebook charges you differently for various placement types - for example, mobile placements have a lower CPC in general.
After this, it all depends on where you're competing for that space – if you're targeting people in a third world country, ads will be less expensive than if compared with the US, where the competition is strong, and many marketers are competing against each other.
Then again, some audiences are generally costlier to reach even within the same country — but that depends on the marketers and audiences they choose to target more. The more ads there are competing for the same space and same audiences, the larger the CPC and cost per result.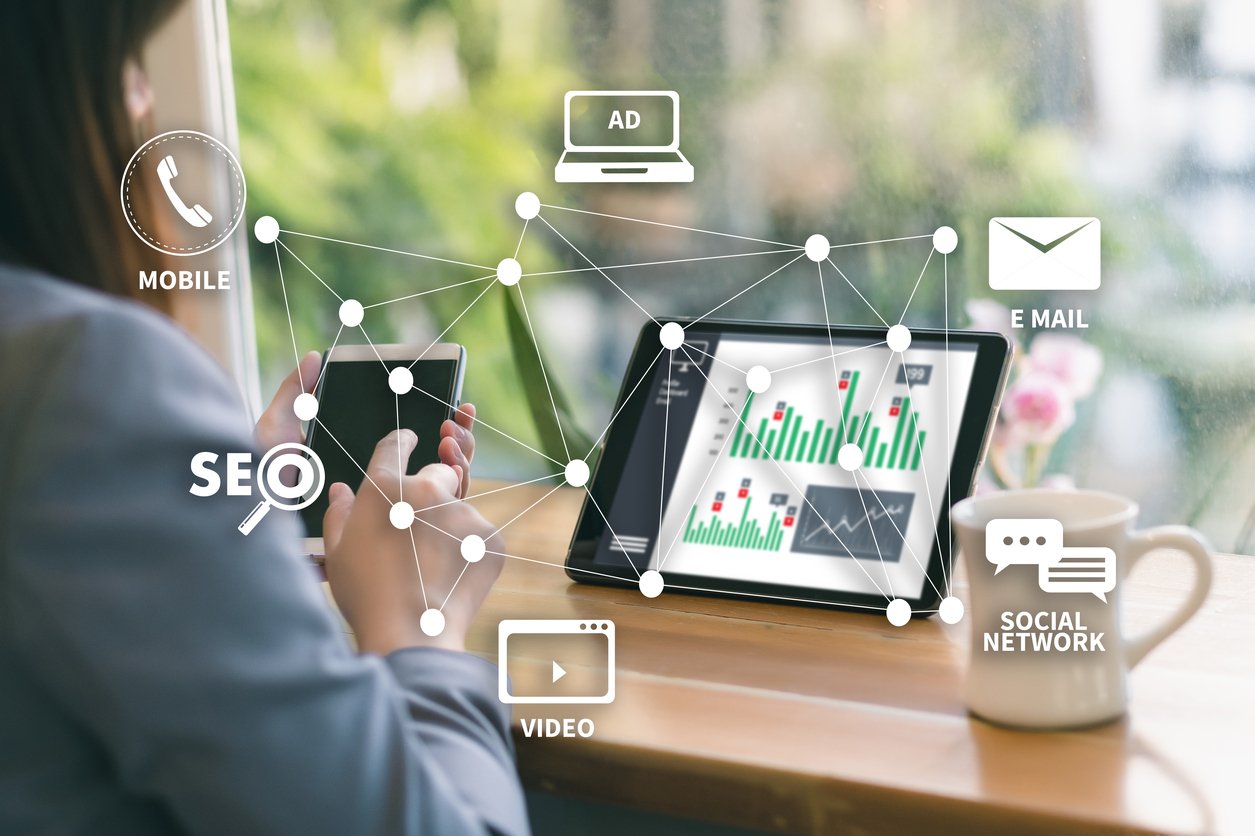 How To Choose The Right Facebook Ad Budget?
This is a question that we see often but it's really hard to answer: How much should you spend on Facebook ads?
Well, the sky's the limit! But know that the lowest you can pay is five dollars a day. This means you can really run a campaign on any budget.
You can set a daily limit (which doesn't mean that Facebook will manage to spend it all, depending on your target audience segmentation and options), or you can select a lifetime budget for the duration of an entire campaign. For example, you can choose to spend $20 of a daily budget for a five-day campaign, or you can immediately select the lifetime budget of $100 for those five days. Then, Facebook will calculate the most optimal spending schedule.
One more quick tip — calculate all costs and see what you want to get out of that ad. It doesn't make sense to spend more on a campaign for a product that isn't selling, or even if the campaign is working, it will need to be optimized if, in the end, customer acquisition costs you more than the product you sold.
What's The Difference Between An Ad, Ad Set And A Campaign?
Facebook structures advertising in three levels – think of it as a pyramid structure.
First, we have the overall campaign that includes all ad sets. And each ad set has its own ads. You can start running campaigns that will only have one ad in the beginning until you master all the intricacies. But first, let's learn the differences.
You can only have one goal, one objective per campaign. You cannot run a campaign for video views and app installs at the same time. Advert sets include all your targeting and budget options, ad schedule, placement options, etc. Each advert set can contain several ads. That means that you can use several creative solutions (different pictures or different videos and text copy) per ad set. In real life example, that would look like this:
You have an e-commerce store for women's clothes and accessories and want to run the campaign for website conversions, with a goal of increasing sales. You can, for example, create one advert set where you will set the budget and schedule. In this advert set, you're looking to target low-income females and offer last year's dresses at great sale prices. You can choose to serve this ad on the Instagram feed, Facebook feed, and even send the promotional message to the girls who have written to your page before. You can create different ads with different dresses and prices that will conform to the targeting you selected for this ad set.
With another advert set, you want to target high-income females in their 30s and promote a new, high-class line of bags perfect for the office. The campaign is the same – you want to drive sales — and ad sets let you choose different audiences, and ads let you market many products under the same ad set.
How To Optimize Your Campaigns
While there are some tips and tricks on running successful campaigns from the start, you have to understand that Facebook adverts work on a trial and error basis. Because there are so many targeting and ad placement options, you will need to test a lot of them to find the best ones.
Here are our tips for a Facebook ads optimization guide.
Test different creative solutions. Maybe a different picture works better for the same product? Maybe the picture is good, but you have several ad texts and one works better than the rest?
Create a variety of ads, run the campaign, test it, and then just turn off the poorly performing ads in a set, or entire ad sets. Maybe you need to set the campaign differently, or have two or more identical campaigns, except they will differ in campaign objectives. That's a good general tip, create identical sets and only change one thing per set to see what works best.
Optimization is a constant process, and you need to do it constantly in order to find what works for your brand. Don't be afraid to reallocate budgets to ads that are performing well, and shut down ads that aren't contributing to your end goal.
Tip of the day: Images affect an ad's performance greatly – the ad's success depends on 75-90 percent of the image used in the ad!
Can People Opt-Out Of Facebook Ads?
The only way people can get rid of an ad on Facebook is to choose to hide it and not see it anymore. But, as a business, you can see the number of people who have opted out from seeing your ad. If you have a large number of people hiding the ad, maybe you have to rethink targeting options and your custom audience, or maybe there's something wrong with your ad.
But in practice, people don't usually hide them unless they are super annoyed for some reason.
Facebook Ads Guide — Success Stories
Here are the success stories of brands who have achieved growth, brand awareness, increased sales, and return on ad spend.
First, we have Asos, one of the fastest growing online fashion retailers, who wanted to retarget mobile app users and grow their revenue.
Asos opted for Facebook's Dynamic Ads – a great way to offer personalized ads and let the Facebook automate them for you. Basically, a brand should upload the product catalog and set up the campaign, and then Facebook will match the users with the products they are interested in, using the constantly updated pricing options and item availability. Dynamic ads are great for retargeting people who have already shown an interest in certain products or reaching brand new people who haven't interacted with your brand yet. Dynamic Ads can be integrated with the largest eCommerce CMSs like Shopify, Magento, and Big Commerce.
Back to Asos. Asos used Dynamic Ads to retarget their shoppers and reach them across all devices, desktop and mobile, and even drive them through the audience network and back to their site. They reached their consumers with the right content and managed to get 3 times more orders, 2.5 times better return on ad spend and a 35 percent wider reach, increasing brand awareness and improving brand recognizability.
All in All – You Pay Facebook, But Facebook Pays Of.
In the end, you see why markets aren't so quick to abandon Facebook, even though it might appear that way on the surface.
However, it pays to pay and get that return on investment, increase sales, drive conversions and reach new customers. Take a look at this guide that will help you define an effective digital marketing strategy to raise conversions and revenue.
The average cost per click on Facebook ads is $1.72. more than 93 percent of marketers use Facebook Ads, and Instagram falls on the second place with 24 percent. With new and simplified Ads Manager, now it's easier more than ever to start running guided campaigns on Facebook!
Subscribe to Spotlight Newsletter
Subscribe to our newsletter to get the latest industry news