In the digital world, a clever online review management strategy is a crucial driver for businesses.
Feedback can help you develop a better digital sales funnel in a couple of different ways. If the feedback is positive, it will naturally bring more customers. A massive 93% of consumers say reviews affect their purchasing decisions online, and an average of 3.3 stars is as low as they go.
This doesn't mean that negative feedback has to equate to bad news for your business. You can also use negative reviews to your advantage and utilize it to leverage your online reputation.
How? By responding to it in an appropriate and effective manner.
Should You Have An Online Review Management Strategy?
Absolutely! By combining online review management with the analytics you receive from business intelligence software, your company can grow online and become a leader in its industry.
Though many businesses know how to ask for feedback, fewer are confident about how to respond to the feedback once it's received. A good strategy will enable you to build trust with your customers and get their honest feedback.
Below we explain how to effectively deal with and respond to positive and negative reviews to leverage your online reputation. We also highlight some of the benefits you'll notice if you have a comprehensive online review management strategy.
Why Should Businesses Incentivize Positive Feedback Online?
Many assume that positive feedback is rather useless, as you cannot go anywhere with it. But this isn't true - especially when this feedback is in the form of an online review.
Online reviews are out there for the world to see. If someone sees that one of your customers had the most wonderful experience with your business, your reputation has skyrocketed immediately.
The above statistics show just how much customers trust other customers, even if they don't know them personally. If roughly 80% of consumers trust reviews online as much as recommendations from family, you cannot ignore them!
Positive feedback gives your company an authentic look. You are not all-talk; you also do what you say you will do.
These reviews can be used in the long run, too. An exceptional positive review can be used to create an affiliate marketing funnel, as you can show it off in your ads or on your website.
But make sure you don't just take the positive feedback and give nothing back.
Why & How To Respond To Positive Reviews?
Don't just give a positive review a thumbs up; reply to it! You wouldn't leave somebody hanging in-person if they just complimented your service, so don't do it online for the world to see.
Review pages are another web application - like your VoIP phone - where you can talk to customers, and it shouldn't be taken for granted. Here's how to reply and why.
Start with a simple, polite thank you. This is obvious but easy to forget when you're online. The simple act of responding to positive feedback helps to boost your brand identity. Your business looks friendly, active, and like it genuinely cares about people's experiences.
Repeat your business's name and any services or products it offers. This might feel like an unnatural way to respond but stating, e.g., 'Jimmy's World prides itself on its wonderful customer service' improves your SEO. You want to appear when people are looking for local businesses with wonderful customer service, right? A bit of brand messaging can go a long way.
Create a conversation about your business. If appropriate, ask the reviewer questions in your response. This invites them to keep on talking about how great your business is - and it might get other customers, or potential customers, involved in the conversation, too.
Refer to the customer's specific experience. Nobody enjoys a default, copy and pasted response when they have tried to be nice. Use the customer's name, refer back to the product they purchased or service they used, and let them know you actually read their testimonial. This creates a one-to-one relationship whilst boosting your SEO again too.
Include a Call-to-Action. Were they really pleased with the product they purchased from you? Suggest to them to try a different product next time that you're sure they'll like just as much. Get them when they're in a good mood, and they might just take you up on that offer!
Struggling to garner positive feedback for your business online? Using discount strategies to maximize conversion is a good place to start. Offering potential customers discounts on items they have left in their basket, for example, can entice them back.
It goes without saying that receiving special offers will increase a customer's satisfaction with a company, which in return boosts the chances of them bothering to leave a review. And it will definitely be a good one!
However, it is essential you make it clear to customers that you will appreciate their feedback or they might not bother. For example, if they took you up on a special offer, send a follow-up email asking how it went (it probably went well!).
Alternatively, another discount strategy is to offer the chance to win a special discount if they leave an online review for a previous purchase. That way, not only will you receive more reviews, but you'll be retaining customers.
But it is unlikely all your feedback will be positive, so let them know you like to know what has gone wrong, too.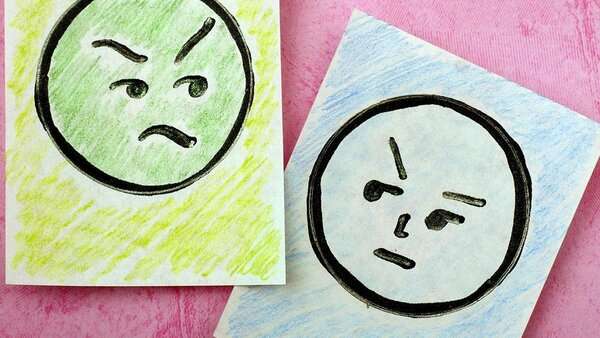 Why Is Negative Feedback Online Important?
Nobody likes receiving negative feedback, but nobody improves without it either.
Receiving negative feedback can be a blessing in disguise for many businesses. It might help you to think of negative feedback as a warning for the future. Has somebody said they will take their business elsewhere? Well, they haven't yet - so win them back.
For every customer who speaks their mind, there are ten customers who kept their opinion to themselves.
One customer posting a negative review of your business could be speaking for the ten people who kept quiet. If they had never told you there was an issue with your service, you could have never improved and might have lost all these customers.
If a negative review implies your company needs to improve the customer service experience, think of how many previous customers could have thought this too. It's scary but immeasurably helpful that somebody decided to be honest with you.
However, just like with positive feedback, it is not a good idea to just take the feedback and give nothing back.
Why & How To Respond To Negative Reviews?
Ignoring negative reviews is one of the worst things a company can do. If a potential customer finds a negative review that looks to have been ignored by the business, they will take their money elsewhere.
Below are some tips on how to respond to this sort of feedback and why you should always aim to do so.
Potential customers will want to know that if they take their business to you, they can trust you to handle a negative experience and that you'll respect their constructive feedback.
The above survey result from ReviewTrackers suggests you could be losing almost half of your potential customers by not responding to a negative review
Even though behind the scenes you may have been working on responding to this criticism, you need to show publicly that you are dealing with it.
The best way to build trust with a customer before they even visit your business is to show you respond to all types of feedback.
Yet, it can be difficult to know how to respond to these sorts of reviews. Here are some things to consider when dealing with them.
Don't reply instantly. Reacting to a negative review straight away will almost always lead to you being emotional and defensive - which is never helpful. It'll make your business look unprofessional and uncooperative. Take the time to properly take in the feedback and think of a constructive answer.
Start off with an apology just like you would start off with a thank you for positive reviews. Even if you find the review frustrating, everybody can see both that and your response, so preserve your good reputation and show that you're a caring business.
Express your disappointment with what went wrong. As your response is speaking to potential customers, too, you need to emphasize how this is not what the usual customer experience is with your company. If it looks like you don't care because it is in the past, your business won't look too great online.
Insert marketing in your reply. This can be by referring to how you are 'renowned for our great customer service,' even if this time round something appeared to go wrong. However, try not to use your company's name in this as you don't want a negative review to be a top search on Google!
Take negative discussions offline. If the issue does not seem too urgent, you can suggest they email your customer services. A more aggressive response and an urgent problem could be better dealt with through an online video call. This shows your commitment to resolving the issue. Being willing to show your face emphasizes that you're taking the matter seriously.
Just responding to the negative feedback is not all you should be doing, either. Below are other things to consider in your online review management strategy to further boost your online reputation.
Continually Adjust Your Online Review Management Strategy When Dealing With Negative (Or Positive) Feedback
There is no point in having feedback and not acting on it - whether positive or negative.
Reviews are a free way of receiving feedback on how your business is doing and should always be not only appreciated but remembered.
Remember what it is you get complimented on frequently, and make sure you keep doing it. Notice the same criticisms coming back to you? Work out how to fix them.
You can build a strong marketing strategy using VoIP. Record your sales calls to listen back to and find potential issues in the sales strategy. Having unified communications means every department of your business can be on the same wavelength to decrease chances of confusion and upset.
If you're receiving negative feedback, whatever the reason for that is, it is always appropriate to respond to this by improving your lead times. Even if somebody doesn't find what they were looking for with your company, or you couldn't resolve their issue, they will appreciate a speedy response.
You should never get too disheartened by negative feedback either, as some reviews will have to be taken with a pinch of salt.
A lot of reviews will be opinion rather than fact. Somebody might have something against your business, an employer, or work for a rival business and be trying to damage your online reputation.
Does a negative review sound odd and uncharacteristic of the business to you? Don't just take what the customer has said for face value - analyze the data to see if it backs up their point.
The best cloud computing companies will provide your business with efficient software for checking out your company's analytics.
If your company does appear to have some problems—for instance, with its online checkout—you may need to consider finding a better eCommerce software system. Having the right software for your company can make it easier for your sales agents to work and improve lead times, creating happier customers.
Online Review Management Takeaways
A good online reputation is one of the most important things for a business that wants to thrive.
Positive feedback can be deployed as a springboard to leverage your online reputation. Through friendly, interactive responses to positive reviews, you can foster your brand identity and messaging and have it on show for potential customers.
The best businesses will respond to negative feedback with an apology and a visible interest in improving the customer's next experience and/or resolving their issue. Doing so can not only help to decrease customer churn but convince potential new customers to give your business a shot.
Being highly responsive to all forms of feedback will boost your online reputation, as it is a form of customer service that people get to judge you on before even choosing your company.
Author bio:
Sam O'Brien - RingCentral UK
Sam O'Brien is the Director of Digital and Growth for EMEA at RingCentral, a Global VoIP, video conferencing and call centre software provider. Sam has a passion for innovation and loves exploring ways to collaborate more with dispersed teams. He has written for websites such as G2 and Hubspot. Here is his LinkedIn.
Subscribe to Spotlight Newsletter
Subscribe to our newsletter to get the latest industry news