50% of consumers are likely to commit to a brand whose logo they recognize. This may well be the effect of logos being the most recognizable of all brand identifiers.
Although there is much more to branding than just having a logo, this particular brand element is a direct window into a company's culture, mission, vision, values and offerings. It can summarize the business's purpose, convey a brand promise and stir the right emotions in consumers.
In this article, six experts from top branding agencies share their insights and best practices on developing a logo for a new business – what to look into, how to approach the preparation process and how to create a logo design that resonates with target demographic.
Preparation, Research & Alignment is Key
According to Jason Leung and Adriana Koc-Spadaro, Director of Projects Delivery & Strategy and Art Director at Colony Digital, the heart of the logo creation process is understanding the clients' brand.
Jason in particular points out that brand does not equal logo – rather, "it's a representation of the identity and the relationship you want to build with your customers, users, and audiences."
In Colony Digital team's mind, the logo creation process fundamentals consist of:
Knowing the why of any brand
Collecting materials to shape brand developing decisions
Translating the abstract into the final visual design
Knowing the why of the brand and organization is a good start, but is only a part of the picture.
The magic of logo creation happens when translating the abstract into the logo's supporting brand system and the identity toolkit.
Despite there being many efficient and useful marketing tactics and best practices that guide and help the process, there is a sweet spot in creativity when the process breathes the design into life.
Keep the Logo Future-Proof and Relevant to Your Customer and Mission
Emily Cooke, Senior Branding Strategist at Kady Creative, doesn't beat around the bush: in her opinion, putting together a visual identity for a new business is a potential minefield – but a very rewarding process, nonetheless.
Cooke remarks that there are more requirements than just going to the "design tool factory" in order to create something truly market moving:
Start with your North Star – strategy (the big picture and the audience)
Breathe life into the logo vision:

Create 3 distinctive concepts
Begin brand discovery process with moodboards
Keep the logo relevant to the customer
Remember the brand's mission
Set up to stand out
Simplify and test
A big part of a strategy that informs the creation of a logo is knowing the audience. As Maya Angelous said, "people may forget what you said - but they will never forget how you made them feel." The same goes for logo and brand – they should "evoke a certain emotional response for your customer that makes them feel something and ultimately influence their purchasing behaviour." After all, envisaging what the target customers want to see in a brand's logo matters the most.
Then comes the actual bringing your vision into life. The brand identity is made up of logo, colors, typography and imagery/graphic styles. Kady Creative experts follow the following process:
Create 3 concepts: Creating 3 separate logo concepts helps avoid the "tunnel vision". "Branch out, you might surprise yourself."
Resort to moodboards: Get inspired by searching for "logo design", "brand design", "visual identity" and similar keywords. Visit some Pinterest boards and start your discovery process.
Keep it customer-relevant: What do you want the customers to feel? What colors and styles will resonate with your buyer persona? Identify the emotions you want to evoke in your customer when they see your logo and experience your brand. Your target audience's defining traits should align with brand design.
Don't forget the mission: Keep your mission statements and brand strategy components at the top of your mind when designing the logo.
Make it future-proof: Creating a logo for a new business must begin with a thought that you are not just creating a business – you're creating a brand that stands out on the shelves and will be recognized immediately in years to come because it stands out from the competition. Think about how the logo will be rolled out in different formats and sizes.
Simplify and "take it for a spin": Less really is more. "Rather than trying to squeeze as many colors, fonts, illustration, or photography styles into your brand as possible, keep it simple. Choose elements that will make the most impact." Show the logo concepts to your target audience and ask them "What's the first word that comes to mind when you see concept?", "What kind of business would you think it to be?" etc.
3 Basic Logo Rules: Personality, Memorability & Simplicity
Diana Gonzalez of DataOptin comments that the logo is an expression of the company's brand promise and must be recognizable to set it apart from other businesses.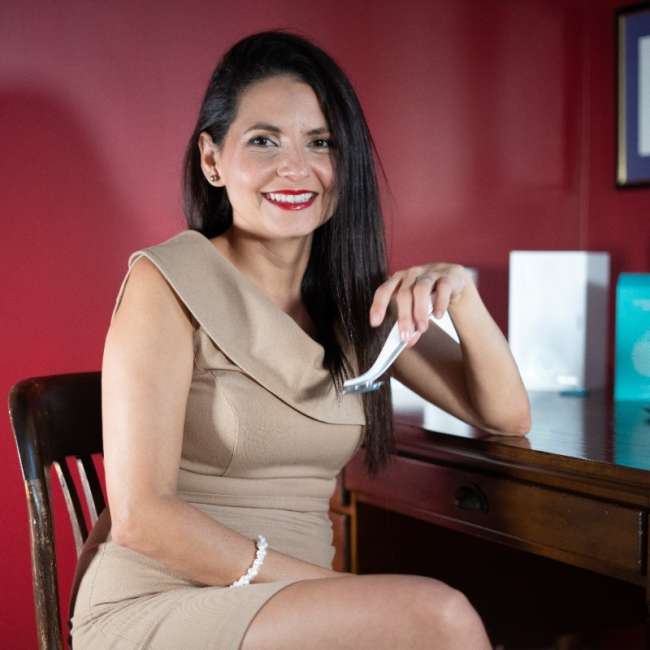 Remarking that the brand does not flourish overnight, but that the logo is the seed of it all, she lays out the three basic boxes any logo should check:
It should have a personality
It should be memorable
It should be simple
She went on to cite a case study of creating a logo for the agency's client called Castor Tree Care which wanted to branch out into the wood furniture business. For this, they needed a new logo design that would be different from the original design, but not so far off that the customers won't relate it to the original brand.
DataOptin has come up with a shortlist of simple tips in order to provide a most robust idea of what constitutes a powerful logo:
Make sure it reads well, as your logo must be easy to read and understand.
Work in black and white: having a clean canvas will help you focus on the relevant aspects of the logo such as legibility, contrast and hierarchy.
Keep in mind the negative and positive space and alignment, as it must be proportional.
Flip your logo to make sure that the look of it won't change dramatically when you look at it as a reflection.
Don't be too abstract to the point where people miss the point - make sure you are staying unbiased or have somebody critique it before presenting it to the client so that you can avoid pitfalls.
Be mindful of color - when you're creating a logo, graphic or visual campaign for a business, choosing the proper color scheme is an extremely important step. You don't want the colors in your design to appear off-putting or overwhelming to your audience.
Marketing color psychology is essential to understand. Knowing how colors work together and what the different colors mean is key to creating beautiful designs.
Use handwritten fonts to understand the importance of balance and thoughtful design
Lend an Immediate Quality to the Services/Products
Justin Jenkins, Founder & Head Designer of Justin Jenkins Designs, is of the opinion that effective branding is a combination of things and that logo itself cannot create an instant attraction to the company's mission.
The components of a strong logo, in his view, are the following:
Memorable to the masses
Resonate the business mission
Identify its purpose through color
Create a strong visual association to the products and services
Stand out from the competition (be unique and appealing)
Have a broad printing and advertising range
When talking about the memorability and appeal of a logo, Jenkins claims that a well-designed logo should take into account the durability, functionality and how sticky it is in the minds of the consumers. He mentions McDonalds' and the consistency and longevity that were at the forefront of their success. "You get the same quality and taste 20 years later as you did when you were a kid. You have come to expect that. Their logo radiates this message every time."
A vital step in the logo creation process is consulting and analyzing ideas with the clients. The effective Q&A session should be a part of this step, according to Jenkins, who asks what the mission of their brand is and what objects and ideas they have considered already.
"Once we gather all the consultation information and answers from our questions, the creative process starts. We not only analyze the information, but look at the target audience, competition, and their own unique product or service to strike the perfect harmony between colors and form."
When creating logo concepts, Jenkins proposes a three-stage process. In the first one, "elements can be subtracted or added to other concepts in the 1st phase like a graphic puzzle", in the second, the logo begins to feel like its final form, without font style adjustments, size and color variations. In the third phase, minor adjustments capture the exact visual feel that represents the brand.
Finally, a logo is created that should evoke feelings in a consumer and create a loyal attachment to the brand.
Authenticity as a Visual Driver That Builds Trust and Loyalty
Moe Minkara from MINK agency reiterates that the logo is a brand mark or a visual identity of every business's face and, to create a visual identity, his agency always digs deep into emotional insights and connotations related to the particular business or service "in search of a unique story to tell through the identity of the business."
In his mind, the logo's and business's personality should be instantly revealed in
Colors
Font choice
Emblem
The overall character and composition
For example, loud and expressive colors – like red, bright yellow, electric blue or pink – have striking visual appeal and, despite some brands already "taken ownership" of them, this doesn't stop new brands from building on their established emotional and visual values in their own way.
The most important thing when creating a new business logo according to Minkara? Identifying who you are as a business or service, who your target audience is and what emotion you want to stir up when someone meets your brand.
Good Brand Identity Helps Communicate Your Vision Exactly How You Want
For Nicolas Ramella, Brand & Digital Designer/Cofounder at Uido Design Studio LLC, people's concerns about branding in the initial phases of the company is something to be taken very seriously.
"They usually think it's something to do better after and that's because they don't truly understand the value and ROI it has,", he says and reaffirms that a brand identity can set a business for success beside providing a recognizable and memorable company experience.
Claiming that a brand identity – such as logo, as its main component – is not something that is just "nice to have" - it is a must from the very start.
Share your best designs for a chance to be featured on DesignRush!
GET STARTED
Subscribe to Spotlight Newsletter
Subscribe to our newsletter to get the latest industry news