"It's only TV."
Have you ever wondered who the visionaries from some of your favorite shows are? Well for starters, meet Jen Epstein.
From the MTV VMAs to Twin Peaks, Jen Epstein has created the promotions of some of the hottest programs on TV. The Showtime art director sat down with DesignRush to share how she snagged a coveted role (and exactly how you can too!), what art direction at a major network means creatively, the design trends we should keep an eye on and more.
DesignRush: How did you get into art direction?
Jen Epstein: Even though I had a bunch of interests growing up, I always knew that I wanted to be an artist, so when it came time to apply to colleges, art school was a no-brainer. At first, I thought I'd major in graphic design, then illustration, but ultimately animation seemed like the best of both worlds.
My junior year I got an internship with Fuse in the interactive department, which led to an internship at MTV in the on-air design department the following year. Before that, I didn't even know that motion graphics could be a career option - it really opened my eyes.
DR: That's awesome. So what was your first step post-graduation?
JE: I ended up getting a job offer from MTV before graduation and began there as a junior animator. After three years there, I decide to go freelance and get experience at as many studios and networks as I could, which was a great learning experience. I worked at Nickelodeon, Showtime, Buck, did projects for Ray-Ban, Starbucks, Taylor Swift and a bunch of non-profits.
Seven years later, MTV hired me again, but this time as Director of Motion where I led a team of 10 animators on several kinds of projects like the reboot of TRL and 2017 VMAs. While I was there, Showtime offered me an art director role and I took it. I wanted to have more of a say in the design process vs just motion and I knew I could get that at Showtime. I also have a great mentor there, Christina Black, who I really wanted to work with again.
DR: You have a background in animation. What drew you to that particular area of the design industry?
JE: Around age seven, I saw other kids my age setting up lemonade stands at the ends of their driveways. I saw that and decided that instead, I should set up a "Homemade Disney Drawings" stand, where I sold crayon drawings for 10 cents a piece.
The following year my parents took me to Disney World where the animation studios were still open and I asked for an application to be an animator. They happily gave a delusional 8-year-old an application and told me they looked forward to seeing my work. So I guess you could say that Disney was a big influence on me.
DR: How does your creative background in motion graphics inform your work today?
JE: Motion designers are a totally different breed of designers than print designers. We think about design in terms of time, not just a static image. Our designs have to convey a message, so each spot is essentially its own little story.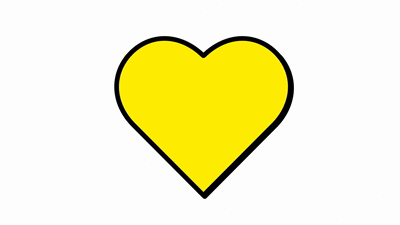 DR: Do you still create animations, or are you more of the "vision leader" for most projects now?
JE: I'm definitely more on the overall direction side of things, though I'm still very much in the trenches in terms of design and animation. I genuinely love working in After Effects and sometimes I find that walking someone through how I would animate is more effective than simply giving verbal direction.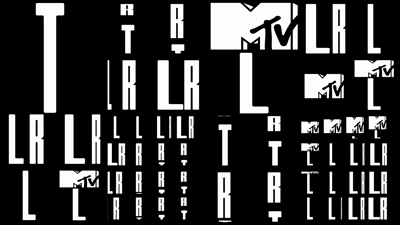 DR: Tell us a bit more about yourself. Where do you find inspiration in your daily life?
JE: Living in New York helps. There's so much amazing art and culture immediately accessible to me the minute that I step outside my door.
I also love to travel a bunch. I find a lot of color inspiration in the desert (sunrises and sunsets seem totally otherworldly there) and a lot of pattern inspiration around Mexico and Portugal. I also love to take time to sketch while I'm abroad. It's so nice to spend 10-15 minutes really studying a little bit of a place.
DR: What other passions do you enjoy?
JE: I love to run. After hours of sitting in front of a computer, I literally need to run away haha. It's also a great way to clear my mind. I'm currently training for my 10th half marathon (yay!)
I love traveling, cooking with my boyfriend, photography and hanging out with my fluffball of a cat, Kierkegaard.
DR: Are there any brands, designers or networks that inspire you creatively?
JE: Gretel is doing some amazing rebrand work. I went to an AIGA talk they did about their VICE rebrand and it was inspiring. And/Or is also doing great stuff on a smaller scale. In an industry run by dudes, it's always nice to see a great group of talented ladies kicking ass.
DR: You're an art director at Showtime, which is amazing. Tell us about your day-to-day there.
JE: Thank you! So typically each art director gets assigned a few shows to oversee (right now there are only two art directors, so we're both carrying a bunch of shows). I'm currently working on the new season of Billions (March 25th!), Patrick Melrose which stars Benedict Cumberbatch, Season 3 of The Circus and a new project from Ben Stiller called Dannemora.
DR: What projects do you work on at Showtime and what does the team structure look like?
JE: For each show, I work with a creative director, writers, designers, and animators to come up with a central concept for a promotional campaign. So I'm in a ton of brainstorm meetings, which eventually turn into design research. I usually work with one or two designers to come up with 4-6 ideas to present to my boss. From there, the designs get narrowed down to 2-3 and we expand and refine them, and sometimes even do an animation test. From there we present to the SVP and head of marketing. Once they choose a direction, we apply the design to launch spots, trailers, teases and episodic promos. Recently, we've also gotten more into the digital realm.
DR: Is there anything you credit with helping you land your role at Showtime?
JE: Hopefully being a talented designer and animator helps.
DR: Of course!
JE: But honestly, I landed my freelance role at Showtime after tapping some contacts that I had at MTV. The motion graphics industry, especially in New York is teeny tiny so make sure that 1). You're nice to everyone you meet, and 2). Keep in touch with people you've worked with. A ton of gigs that I landed was due to recommendations from other designers and animators.
DR: What projects of your own are you particularly proud of?
JE: Most recently, I'm really proud of the work my team did on the 2017 MTV Video Music Awards Campaign. It was a huge undertaking since we did the entire thing in-house in a matter of three months from conception to execution. We actually pitched against two outside agencies and won the bid, which was great but also super daunting. It's always challenging coming up with new ideas for a property that people have been familiar with for over 25 years. I think our team came up with something totally original, that still managed to reference VMAs of years past, which was a difficult thing to do.
Before that, I also got a chance to work on the Twin Peaks reboot, which was really fun and of course, any time that I get a chance to direct drag queens for RuPaul's Drag Race, it's a good project.
DR: What is the hardest part of your job?
JE: I'd say the hardest part is managing other artists' process. Everyone works at their own pace in their own way, but when you're part of a team and I'm the leader, I try to get everyone on the same page so that the project can not only be awesome but also deliver on time.
DR: The most rewarding?
JE: The most rewarding part is seeing something that I made on TV or in Times Square unexpectedly. It's cheesy, but I still get a kick out of seeing other people react in public to my work for the first time.
DR: What advice do you have for young designers hoping to land a position at a high-profile company?
JE: Work on your own projects to develop your skills and style. There's nothing worse than seeing the same school projects over and over again when I go to design fairs. I want to see what you're interested in making and what sort of projects motivate you.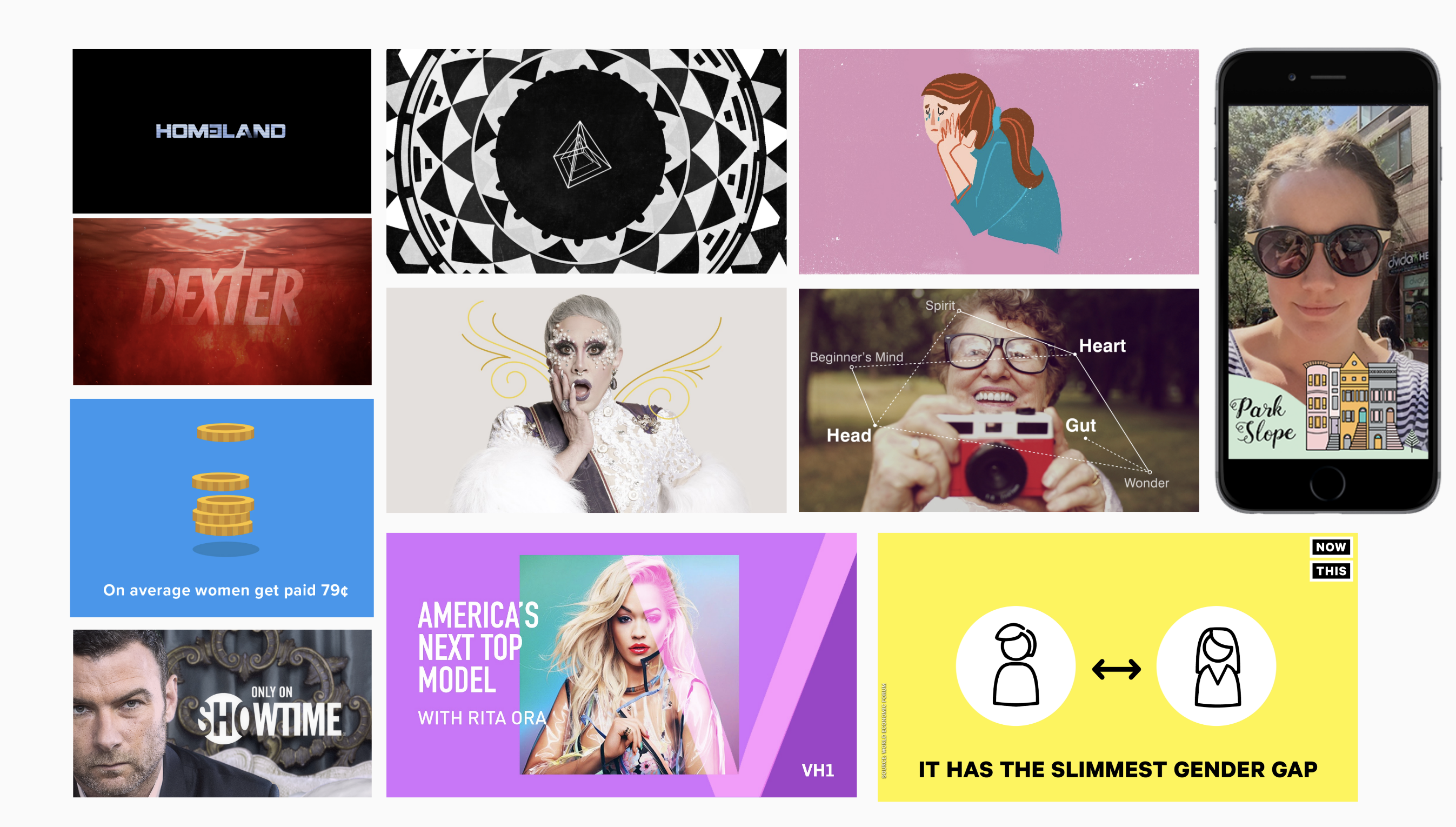 Be true about your skillset and what you did on a project. Most projects are group efforts and at the end of the day, employers want to make sure that your skillset is going to be a good fit for their team. If you can't do 3D, don't pretend that you do. Be confident in those skills and let them know what you have to offer.
DR: How do you see the design industry changing in the next year or so?
JE: Based on the few classes that I've guest lectured for at SVA, it seems like a big trend right now is cel animation. It's so interesting because a lot of these kids grew up in a time where CGI and 3D animation were already mainstream, so in a sense, 2D animation is something of a new idea/style.
What I'm guessing will happen is a merger of old school and new school. So maybe something like a 2D style VR/AR. which I know is already being explored.
DR: Any final thoughts, comments, or words of wisdom you'd like to share with someone in the industry?
JE: My old boss at MTV, Romy Mann, used to say something to our team when people starting getting stressed - "It's only TV." I ended up making it an illustration above my desk to remind myself. At the end of the day, we're not performing surgery here, we're making TV shows and graphics. It should be fun!
What was your favorite piece of advice? Share in the comments below.
Subscribe to Spotlight Newsletter
Subscribe to our newsletter to get the latest industry news