Not that you need a reminder, but (just in case) the numbers surrounding social media consumption are staggering. As of 2017, an estimated 2.46 billion people use some form of social media, and that number is expected to rise to 3.02 by 2021.
As a designer, most -- if not all -- of your clients will be present on at least one social media platform. And because of that, it's important that you consider which social channels you want to use, how you're going to use them, and what your goals for each one are. 
Unfortunately, that can be quite a daunting task, particularly when the most of your time is already spent putting together pitches, creating work, editing previous submissions -- all while still living a life outside of work! However, if there's one thing to keep in mind with social media, it's that you don't necessarily have to be active on all the social platforms at once. In fact, it has been argued that picking only one channel to focus on initially could be a much more efficient approach -- especially because there's a new platform launching what seems like every single day.
With this in mind, let's take a look at a few of the most crucial channels you should consider using when growing your personal brand, showcasing your portfolio or projects, and searching for inspiration. You might already be actively using some of these (bonus points if you're on all of them!), but it's important to regularly check your strategy and assess whether each platform is providing you with enough return on your investment.
Dribbble
Pitched as a "community of designers sharing their work, process, and current projects," dribbble.com is a place you can show and tell, promote, discover, and explore design. It is arguably a more important social platform for designers than any of the larger social channels like Facebook, Twitter or Instagram. Throughout the years, the website has moved on from just being solely a place to showcase your work, introducing 'meetups,' 'jobs,' and tons of engaging content to educate designers.
What we like about it:
This is an excellent place to introduce yourself to other designers, build a network within the industry, and ask questions to people who've been there and done it
It's inspiring to see what other people are doing with their work
There are several reliable Instagram DM apps and growth services out there, ready to help you get your name out there and advance your career
What we aren't so sure about:
Although you can join the community for free, you can't share your work until you're invited -- you'll then become a 'Player.' This means you have to be invited by a current member, which is a little off-putting if you're new to the community.
Behance
Behance.net considers themselves "the leading online platform to showcase & discover creative work." It's a bold description, but it's hard to argue with them. In many ways, Behance is a portfolio for creatives to showcase their work in one place.
What we like about it:
It's free to set up and showcase your work.
The user interface is slick, and it's incredibly easy-to-use -- perfect for building your first portfolio.
What we aren't so sure about:
Due to the volume of submissions, it can be difficult to get spotted, and the chances of your work appearing in the featured section are slim.
Instagram
In short, Instagram is an excellent way for designers to mobilize their creative work. The photo-sharing app has introduced a range of new features in the last 12-18 months which make it much more appealing for creatives, for example, the ability to include multiple images in the same post is powerful, and 'Stories' adds another element to the platform that allows designers to go behind the scenes when working.
What we like about it:
You and your work can go from unknown to famous in a matter of months -- the capacity for accelerated growth on Instagram is unprecedented.
It's a quick, easy-to-use, and effective way to showcase your work, yourself and your design processes.
It's easy to engage with fans and fellow designers alike.
What we aren't so sure about:
In the same breath, we could easily say that while the potential for rapid growth is there, you can also experience the opposite and find it very difficult to build your following.
You are quite limited regarding photo sizing, which might not bode well for some designers who specialize in larger scale work.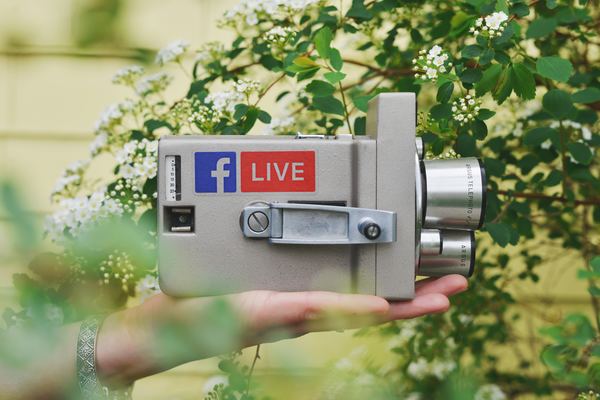 Facebook
It would be naive of us not to suggest that you can take advantage of Facebook as a social channel as a designer. It needs little introduction as a platform, but Facebook has become the breeding ground from which many small businesses, freelancers and professionals have started their journey to success.
What we like about it:
It's arguably the best platform for building micro-communities and niche interest groups through their 'groups' and 'pages' features.
It's the largest social network in the world -- you have an almost instant reach of any potential clients or customers who you'd like to target or encourage to engage with your work.
Engaging with current clients, prospects, and fellow designers are easy.
Paid ads offer a wide range of options that allow designers to maximize their creativity and get more interest than stereotypical paid ads, such as Canvas ads.
What we aren't so sure about:
Similar to Instagram, it can be difficult to reach your desired audience without the use of paid ads
If you've never used Facebook for business purposes, you might take a while to familiarize yourself with the interface as it's quite different to the personal version.
LinkedIn
As a professional, it has become almost mandatory to have an online presence on LinkedIn, and that's no different for designers. The LinkedIn model has developed greatly over the last 12-24 months, with some introductions making the platform increasingly easy to use from an engagement and interaction perspective, as well as helping you promote your content, designs and skills more effectively.
What we like about it:
It's the go-to place to build your professional network and seek opportunities.
Although it might not be the best to directly showcase your work it's a great channel for discussing trends, news and debating industry matters with other professionals.
What we aren't so sure about:
There is quite a lot of 'spam' on LinkedIn (depending on who is in your list of contacts), and their news feed algorithms don't seem to be as powerful as Facebooks and Instagrams.
There's still room for improvement regarding how you can promote your creative work; it's mostly written content-based at the moment.
Actively engaging on a social media channel can be a part-time job in and of itself, so before you create yet another account, weigh the pros and cons of each to determine what TRULY meets your needs. This suggests that eCommerce businesses of all sizes can benefit from increased social media investment, with smaller companies potentially having an even greater relative ROI.
Subscribe to Spotlight Newsletter
Subscribe to our newsletter to get the latest industry news