"If you do it right, it will last forever."
After growing up observing her mother working as a freelance photographer -- often on movie sets -- Katie Kuhns knew that creativity was in her future. But following her graduation from a fine arts program, she knew that design wasn't something she could just wing -- she'd have to learn the technique, too.
Now a graphic designer for Oscar de la Renta, Kuhns is sharing her top tips for landing at a big company (even when you're a young designer) and the intensive program that honed her industry skills quickly.
DesignRush: What inspired you to become a designer?
Katie Kuhns: My mother was a freelance still photographer on movie sets for 20 years, so the idea of pursuing a creative career was ingrained in my head at a pretty young age. Her movie posters were hung all over the house, and I always thought it was so cool how I could physically see the work my mom had done and the interesting people she worked with for so many years.
DR: Wow, what cool childhood memories of her work life!
KK: Yeah! I started getting really into art class when I entered high school, it was where I excelled in school. I then went on to major in Studio Art in college. After graduating from Denison University and moving back to New York, becoming a graphic designer seemed like a natural progression and a way to use my creative skill set in the corporate world.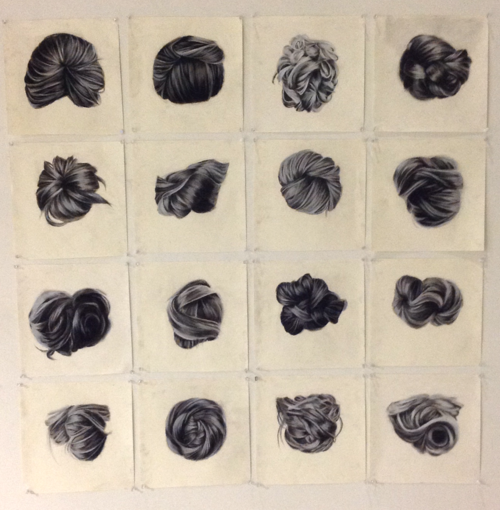 DR: It certainly is booming in the professional world. How would you describe your approach to design?
KK: The way I approach design is with the end goal always in mind. I think it is important to start by doing research. I gather as much information as I can on a project and then write down all of my ideas right off the bat. Once I have an end goal in mind, I dive right into working. I have a starting point and an ending point but my process tends to change from project to project.
DR: Do you have any go-to design tools that help you reach that end goal?
KK: I don't know if its just my art background, but I don't think anything beats a pen and paper. I am consistently making lists, drawing sketches and making thumbnails in a notebook a keep with me at work.
DR: Hey, there's something to be said for really writing ideas down in some form.
KK: I think it is great to get unfiltered ideas on paper so you have a starting point to work off of. This has translated to my digital work too. I use a Wacom tablet and pen when I am working. It is great for image retouching and I think adds a fluidity that a mouse does not.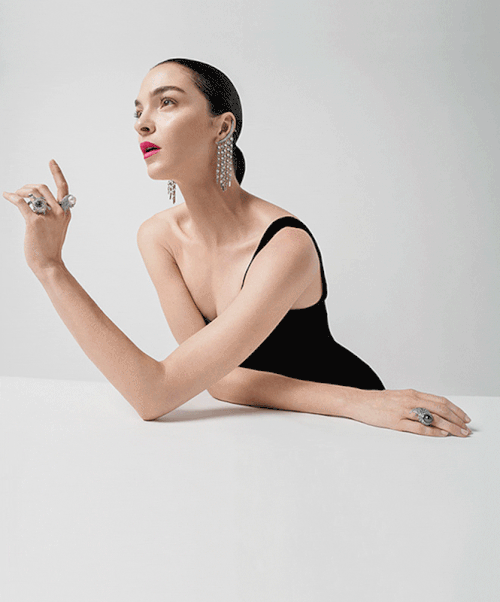 In terms of the Adobe Creative Suite, I find myself working in Photoshop a lot. I like thinking in terms of layers. I've been experimenting with motion graphics recently, and the timeline tool makes making GIFs simple.
DR: Ooh, good to know! Speaking of what you're creating, are there any specific projects of your own that you are particularly proud of?
KK: I have spent the last year working with Oscar de la Renta, and I am pretty proud of all the work I have done there. It has been a unique time to work in the art department as the company has gone through a recent rebrand. I got to be apart of creating and setting new brand guidelines as the sole graphic designer for an iconic brand, which included the redesign of Oscar de la Renta's logo.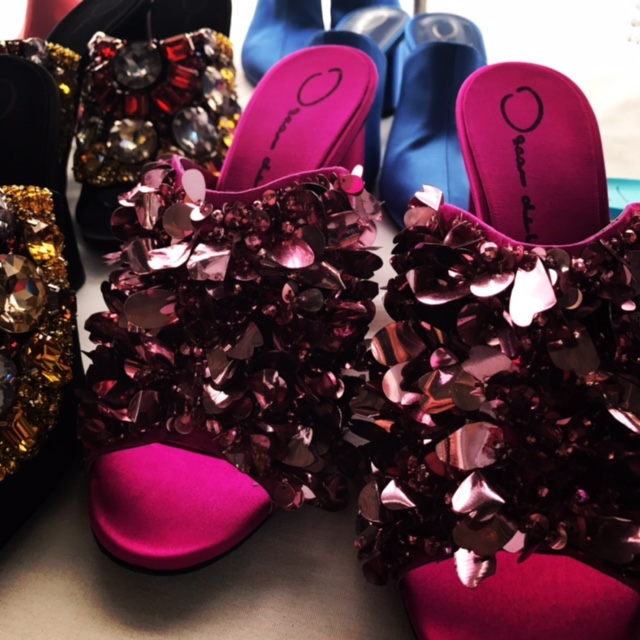 I am still a fairly young designer and it is still very surreal for me to see my work anywhere, let alone in the pages of Vogue Magazine or on the shoes and clothing labels during New York Fashion Week. I got to experience both this year.
DR: Tell us about your role at Oscar de la Renta. You mentioned you were the sole designer -- what does your day-to-day entail?
KK: My past year at Oscar de la Renta has been such a great learning experience. The Art Department is very small -- only three people -- so I've had the chance to work on a lot of projects that I probably wouldn't have at a larger company.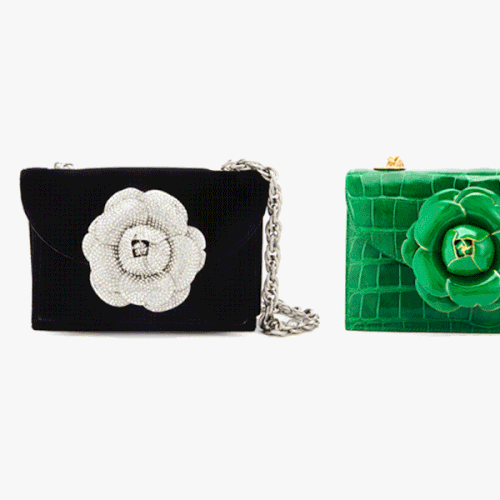 We are responsible for generating all emails, social media assets, digital and printed lookbooks, advertising materials, invites and brand collateral for fashion shows and events, artwork for packaging and production, organizing photo shoots and all other print and digital creative projects. Due to this, my day-to-day really changes, depending on what we have coming up, but it is nice because I have had the chance to work on requests for all departs. It definitely gets hectic at times, but I've realized the best way to learn is by doing. Luckily, last month another designer was added to my team and I am able to take more of a freelance role. I am now looking to continue to grow my portfolio.
DR: Outside of the obvious Oscar de la Renta, what designers or brands speak to you?
KK: Like most people, I could scroll for days on Instagram and Pinterest, looking at different designers and brands for inspiration. Apple (of course) is a brand that is consistently coming out with new innovative designs. I am always excited to see what is next for them.
Also, having spent the last year working in fashion I have had to keep up on the campaigns of many luxury brands. Dior's recent "Dior Love Chain" campaign is one of my recent favorites.
DR: Tell us a little bit more about yourself. What can we find you doing on your days off?
KK: On a day off, you can find me out and about New York City with friends or spending time with family in Bronxville or Sag Harbor, New York.
DR: Is there anything that helps you beat "designer's block"?
KK: I would say working on multiple projects at the same time is always good for designer's block. If you are stuck on a project, take a break, work on something else and come back to it with fresh eyes. Also, getting out of the office and listening to some music is always helpful.
DR: You have such an amazing job as a young designer. What advice do you have for other young designers hoping to land a role at a well-known company?
KK: In all honesty, I applied on LinkedIn like any other job. However, I credit the portfolio that I built at the Shillington School to help me land an interview. On top of that, I think I just hit it off with the Art Director at the time.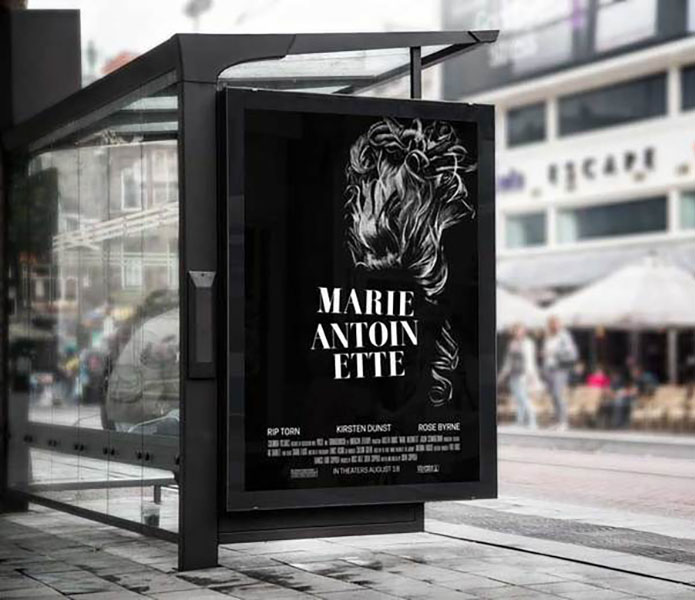 A lot of my illustration work deals with form, texture, fabric and other common elements in the fashion world, so that was a great talking point -- but I would be lying if I said a lot of luck wasn't involved.
My advice to anyone would be to have a portfolio that they are confident in, so when it comes time to interview at a well-known company, they will feel comfortable just being themselves and letting their work speak for itself.
DR: Any final thoughts, comments, or words of wisdom you'd like to share with someone in the industry?
KK: I would advise anyone to hone their technical skills so they can feel confident in their creative ability. After graduating from college with an art background, I thought I could just jump into the design industry and figure it out from there. However, I quickly learned there was a difference between art and design. I decided to go back to school and study graphic design at the Shillington School here in New York City and I can honestly say it was one of the best decisions I've ever made.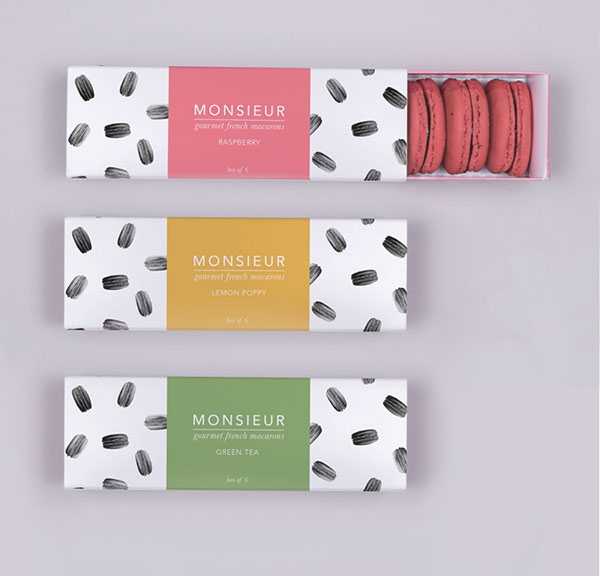 In this three-month-long intensive program, not only did I become fluent in the Adobe Creative Suite, but I gained an advanced understanding of design principals, idea generation, print design, digital design and the ability to work fast, multitask and meet deadlines. It was there that I gained confidence in my abilities as a designer and I would definitely recommend the program to anyone looking pursue a career in graphic design or looking to build a portfolio. It is what got me my first job.
Share your best design(s) for a chance to be promoted on our social media pages, among others!
GET STARTED
Subscribe to Spotlight Newsletter
Subscribe to our newsletter to get the latest industry news