Chicago FinTech company Currency is revolutionizing the finance industry. Its center focus on socio-economic issues of today has made it a financial powerhouse.
To keep up with their stellar reputation, Currency has developed a phenomenal website that enhances the UI and UX for each user. Its colorful design, parallax transitions, and stunning use of shapes simplify how users interact with their website.
The single page site uses a white background, which pulls its images and content forward. It uses a sidebar vertical menu that numbers the pages, and it features one call to action button—"Stay Up to Date"—in the top right corner. The colors and blue sepia photos draw attention to the page, while still encouraging users to keep scrolling through the website.
The "About" page is one paragraph under the subtitle, "Community." What's interesting is that the content tells users everything they need to know about the company's mission in only a few sentences. It grabs the attention of users without disrupting sitemap navigation.
Every page incorporates squares and circles that are a translucent red or blue, each of which overlays a sepia image. Using shapes juxtaposes spacial illusion with a simple color hex, drawing users in and enhancing the UX interface.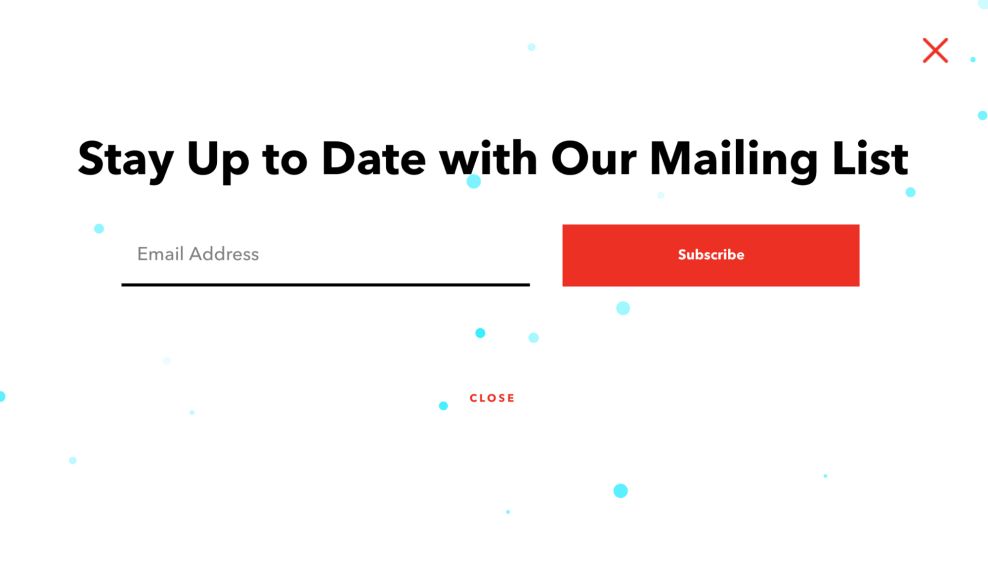 The contact page is a single email signature bar. Its use of bold typography, a signature line, and a colorful call to action button readily reels viewers into signing up. It maintains the web design's minimal concepts, and it plays on a visitor's curiosity to attract business.
Currency's web design is ingenious. It uses a minimal concept and a parallax scroll to keep users engaged, while peaking their inquisitiveness about the company's culture.
Currency Chicago is a professional website design in the Banking & Finance and Technology industries.
Embarking on a fintech venture? Amplify your potential with the top fintech application development services tailored to reshape and elevate your financial offerings.