What Makes UK SEO Agencies Unique?
Search Engine Optimization (SEO) offers a plethora of amazing benefits for many businesses, no matter the niche or industry you're in. Businesses can hire an in-house SEO Specialist to work with them or even hire an SEO agency to do it for them. UK SEO agencies may help you get the results you need.
Some industries may need SEO more than others. These are highly competitive industries with the most direct competition, especially within a local sector. In the UK alone, 5.6 million businesses were registered in 2021, and 99.9% were classified as small to medium-sized enterprises (SMEs).
More organizations are trying to compete for the spotlight when competition is this tight. That drives the need for more content, better SEO, and constantly evolving website solutions to keep your company at the top of search engine results.
When searching on Google, you may be overwhelmed with millions of results for SEO agencies across the UK, with different service offerings within SEO. So, we've broken down the best SEO agencies in the UK by various categories so you can find a handful of agencies perfect for you.
Read on to see some valuable information that can help you choose an SEO agency in the UK.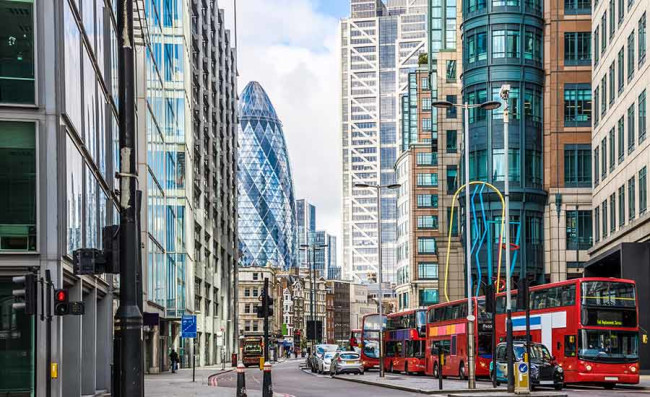 What Do SEO Companies in the UK Specialize in?
The leading SEO agencies in the UK have the resources and expertise to stay on top of the latest trends and SEO best practices. Search engine optimization experts in the UK have the following skillsets:
Google Analytics
Search Engine Marketing
Google Adwords
Paid Search
Apart from that, below are the top specializations that UK SEO agencies can provide once hired:
1. Website Audit
A good SEO agency will have an up-to-date team of experts with the latest trends and algorithms. These agencies will be able to audit your website and identify areas that need improvement. Moreover, they can help SMEs or any business scale in the UK by creating and implementing an SEO strategy tailored to their specific needs and location.
2. Keyword Research & Optimization
Part of the critical services SEO agencies offer are keyword research and optimization. They work with businesses to identify the most relevant keywords to their niche and then ensure that the website is optimized for these keywords. They will also conduct regular technical audits to ensure that the business' website is easy for search engines to crawl and index.
As a result, any website that has been SEO optimized will rank higher on search engine results pages, making it more visible to potential customers.
Why Hire an SEO Firm in the United Kingdom? 
Hiring the top SEO agency in the UK for your business has several advantages. Your business, be it small or big, may propel you to success or be prevented from crumbling with the aid of a UK-based SEO agency. A company that does not have an SEO strategy is condemned to fail.
To stay ahead in a constantly evolving industry, it is vital for businesses and startups alike to invest not only time but also money into SEO. However, with so many aspects that need consideration, there's no easy way around this task.
SEO is a complex and ever-changing field, so it's essential to partner with a UK SEO agency that can stay ahead of the curve. The best SEO agencies in the UK have a finger on the pulse of the latest algorithm changes and trends, and they use this knowledge to help their clients stay ahead of the competition.
There's a huge demand for SEO specialists and agencies all over the UK. In fact, from Jobtensor's recent report, there's a 29.1% need for SEO in London, followed by Manchester, Leeds, Bristol, and Birmingham, respectively.
Indeed, the UK has a booming industry for search engine optimization, proven by Google's reported £1.8 billion revenue in 2020, which is up from £1.6 billion the previous year and continues to increase.
Organic search traffic also rose to 53.3% across all industries in the UK. We can infer that there's a huge opportunity to leverage website content to increase your brand's visibility and reach.
So, whether you're looking to increase traffic, improve your search engine ranking, or convert more visitors into customers, a top SEO agency can help you achieve your goals if you're ready to take your online visibility to the next level, partner with one of the exceptional UK SEO agencies listed above.
Here are four reasons why these SEO agencies are the best at what they do:
Reason #1: They Have an Impressive Portfolio
These SEO firms have a long history of helping their clients succeed with their SEO campaigns. They deeply understand how to create and implement effective strategies that deliver results that show in their case studies or portfolio.
Reason #2: They Provide a Wide Range of Services
The best SEO agencies offer more than just essential SEO services. They also provide social media marketing, content marketing, and even pay-per-click advertising. This allows them to provide their clients with a complete online marketing solution to help them achieve their goals.
Reason #3: They Use Cutting-Edge Technology
SEO agencies stay up-to-date with the latest trends and technologies in the search engine marketing industry to provide their clients with the most effective SEO solutions possible. This allows them to stay ahead of the curve and one step ahead of their competition in helping clients market their brands.
Reason #4: They Have a Team of SEO Experts
The best SEO companies you can find have assembled a team of experienced professionals who are experts in their respective fields. This allows them to offer their clients the best advice and support possible.
What's the Cost of Hiring an SEO Agency in the UK?
Accelerate Agency reports the definitive guide to SEO costs in 2022, and they can be categorized into three based on how one business work on its SEO projects:
1. Affordable SEO
This often costs between £50-£2,000, and it is mostly the first option for small businesses looking to get started on their content marketing strategy. The SEO services often include suggestions for content marketing and basic on-page SEO recommendations only.
However, in this setup, many agencies lack the expertise to provide the promised results as they run on a tight budget.
2. Mid-Range SEO
The cost for this SEO services level starts at £2,000-£6,000. SEO agencies in the UK that fall under this are often hired by established businesses looking to define their content marketing strategy.
SEO agencies look at technical issues and include content and website audits. As a drawback, agencies in this category can be similar to the affordable SEO agencies where they may lack advanced expertise in the field. That is why looking for a company that can deliver is essential.
3. High-End SEO
The highest cost you can spend on UK SEO services the UK is £6,000 and above. This cost usually includes SEO services for websites with high traffic volumes. It's best suited to companies with technical SEO issues or companies operating in a competitive niche.
However, finding this kind of SEO agency in the UK is not easy. There's a limited number of SEO companies with the right expertise and technical knowledge to fix problems and provide immediate results.
What Are the Factors to Consider When Looking for SEO Agencies in the UK?
If you're looking for the best SEO companies, whether from London, Cambridge, or throughout the UK, here are a few things you should keep in mind:
Factor #1: Look for an SEO Agency With a Proven Success Track Record
A reliable SEO company will be able to show concrete examples of their work, and they should also be able to provide references from satisfied clients.
Factor #2: Look for an Agency That Offers a Comprehensive Range of Services
The best SEO companies will provide everything, from keyword research to link building to content creation. They have a wide variety of expertise they can offer so that you can leverage them for success.
Factor #3: Look for an Agency That Is Transparent About Its Pricing
When deciding which agency to hire, always go with SEO companies who are upfront about their prices and offer various package options to suit your budget –they are honest and trustworthy.
Factor #4: Look for a Flexible Agency Willing to Customize Its Services to Meet Your Unique Needs
A versatile SEO company will know that every business is different, and they should be able to tailor their services to the specified requirements.
Factor #5: Look for an Agency That Has a Strong Customer Support Team
The best SEO agencies will have a team of experts who are always available to answer SEO-related questions and resolve any issues a business will have with its online ranking.
In addition to the list above, it is crucial to consider factors such as size, location, client base, and services offered when looking for the best SEO company in the UK. Thus, if the business is located in the United Kingdom, then the best SEO company should have a solid client base in the UK.
Keep in mind these tips, and you'll find the best UK SEO company for your individual business needs.
10 Questions to Ask When Interviewing an SEO Agency in the UK
When looking for UK SEO services, asking the right questions can help you assess whether a UK SEO company is experienced, professional, and capable of delivering results. Here's a quick list of interview questions before you outsource an SEO agency in the UK:
What is your most successful experience as an SEO agency in the UK?
What results have you achieved for other clients in the same industry as our business?
What methods do you use to improve SEO?
How do you keep up with the latest SEO changes?
What is your approach to keyword research?
How do you create compelling content?
How do you build links effectively?
How do you measure SEO success?
Can you provide a case study of a successful UK SEO campaign?
What is your pricing structure?
Takeaways on UK SEO Agencies
The competition in the UK SEO market is cutthroat, with Google's search engine market share in the UK at 92.77%, which is why businesses line up to get the best deal for their needs.
For businesses in the UK seeking SEO agencies to work with, here's our advice: keep yourself abreast of the latest trends and the essential factors to consider when choosing an SEO agency for your business.
To start with, you need to know what makes a UK SEO Agency unique. Here's how:
Proven track record of success
Offers a comprehensive range of services
Transparent about its pricing
Willing to customize its services to meet your unique needs
Strong customer support team
Then hire a professional SEO agency that ticks off all the necessary qualifications below:
Impressive Portfolio
Wide Range of Services
Equipped with Cutting-Edge Technology
Team of Highly Skilled SEO Experts
Prepare your budget, as they have an average monthly rate of £700 – £6,000.
And finally, to choose the right SEO company in the UK for your business, take these three simple steps:
Determine your business goals
Evaluate their past work
Assess their processes
Best of luck with your research!
…