What Makes Digital Marketing Agencies in the United Kingdom Unique?
Despite the recent withdrawal from the European Union, the United Kingdom has consistently been among the world's leading powerhouses.
Today, the UK has the sixth-largest economy in the world and continues to be an influential cultural, political, educational, economic and tech leader.
Thanks to its exceptional higher-education institutions - with over ten ranked in the top 100 universities in the world, Oxford being number one - good quality of life and diverse culture, the United Kingdom became a global hub for international highly-skilled talent.
London, the capital city, is the global talent hub with the highest concentration of a well-educated workforce in the world, especially when it comes to IT sectors like digital marketing.
Similar to its peers across the pond, your typical UK digital marketing agency offers a wide range of marketing strategies on various digital platforms including websites, blogs, search engines, social media platforms, email and more.
Masters in Digital Marketing in the UK are talent factories, creating graduates with a clear understanding of the latest strategies and trends in the field.
UK digital marketing is a massive sector. In fact, it is the biggest in Europe and the third-largest in the world.
These statistics clearly show that digital marketing in the UK is the hotbed for superior talent in this specific industry.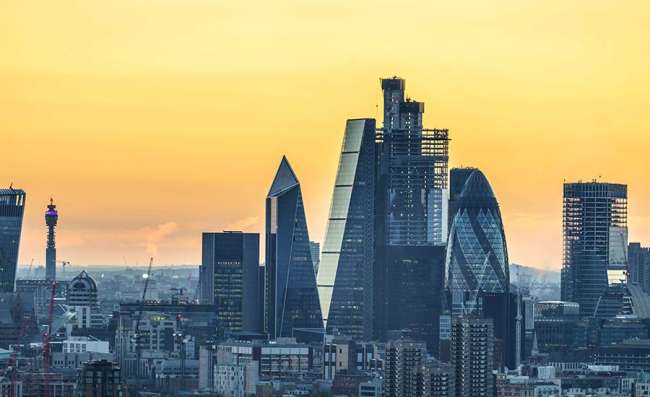 What Services Does a UK Digital Marketing Company Provide?
A digital marketing agency in the United Kingdom helps you build a meaningful presence on one or multiple internet marketing channels/platforms.
They can help you define measurable goals, create an actionable strategy, execute within the confines of your budget and track ROI.
Whether you're looking to launch a PPC campaign to increase traffic to your website, increase brand awareness on social media platforms or enhance your email marketing, a specialized company is there to help you achieve those goals.
The United Kingdom has some of the best, world-leading digital marketing agencies to hire.
Some of the most sought-after services digital marketing companies in the UK provide are:
Consulting

Agencies perform audits and provide organizations with unique insights into their potential for growth. Based on the results, they are able to suggest actionable strategies to achieve it.

Brand Management

A UK digital marketing agency can help you build, nurture and monitor your brand, as well as improve an existing one and help it stand out in the crowd, attract loyal customers and stay one step ahead of your industry competitors.

Internet Marketing & Advertising

An online marketing agency in the UK manages marketing and advertising across a variety of platforms. They can promote brands by running PPC ads to help them reach the right audience and quickly expand their customer pool.
Additional tactics may include paid search, retargeting and remarketing, native advertising and more.

Search Engine Optimization (SEO)

UK digital marketing companies use proven SEO strategies, premium tools and resources to boost brands' search engine rankings and help them increase website traffic and conversions.
Unsurprisingly, most digital marketing companies optimize Google since it dominates the search engine market and by October 2021 it maintained 91.66% of the total market share.

Content & Social Media Marketing

A digital marketing agency in the UK develops and distributes content (blog posts, articles, videos and more) across a multitude of channels that are used to build awareness and engage the audience.
Multimedia content and social media have already replaced traditional tactics such as radio commercials and expensive TV ads.

Additional Services

A specialized company may also provide services such as email marketing, affiliate marketing, influencer marketing, inbound marketing and more.
How Much Do Digital Marketing Companies in the UK Charge for Their Services?
Top digital marketing agencies in the UK usually offer two pricing structures:
However, many organizations may also opt to hire an agency on a monthly retainer contract, which means that they act as an expert consultant that advises your business/brand.
In the UK, the hourly rates range between $100 and $199, but there are exceptions to the rule, as some younger agencies are willing to offer less than $50 per hour.
On the other hand, depending on the type, scope and complexity of the project, flat fees (which means they have fixed prices for their services) range from 1,000+ to 10,000.
Top digital marketing companies in the United Kingdom may also charge per project or a results-based fee.
Why Should You Outsource Digital Marketing in the UK?
Here are the main advantages of partnering with a UK digital marketing company:
1. Top-Tiered Talent
Thanks to its exceptional institutions, good quality of life and diverse environment, the United Kingdom became a high-degree talent pool, a hub that attracts world-class experts from around the globe.
Hiring a digital marketing agency in the UK gives your business access to highly-educated and resourceful specialists who offer the best possible quality of services.
2. Leading Innovation
As Europe's leading innovative center (London is the world's fifth tech innovation hub), United Kingdom's digital marketing industry demands innovation and progress from its workforce.
Working and operating in such a climate compels digital marketing experts to always stay one step ahead of the competition. If you choose to partner with one of the island's leading digital marketing companies, you could draw distance between your and your contenders' organizations.
3. Local And Global Audience Reach
UK's digital marketing agencies have a deep understanding of the local ecosystem and multicultural market. For these reasons they are uniquely positioned to help you reach a wider audience both locally and/or globally.
4. Understanding The Local Market
Digital marketing agencies in the UK have extensive knowledge of the country's major industries:
Financial services
Education
Technology
Construction
Engineering and manufacturing
Oil and gas
And more
How To Choose the Best Online Marketing Agency in the United Kingdom?
The United Kingdom is a melting pot, overflowing with top-performing online marketing agencies. As such, it can be quite taxing to go out and choose the best agency partner for your business needs.
Before you start a selection process, there are two key factors that you and your team want to assess:
What are your goals?
What is the size of your budget to allocate for digital marketing services?
Here are a few essential tips that will help you find an ideal partner for your brand:
1. Identify Their Specialization
As mentioned, there are numerous services on the digital marketing agency's menu, but not every single one specializes in all of them. Many of these specialized companies focus exclusively on one or a few areas of expertise.
Now that you've determined your goals, you should know which of the services help you achieve it. That is why it's imperative to determine their specialization to ensure they can provide chosen services relevant to your current business needs.
2. Portfolio
Check the past work of every potential UK digital marketing company to see where they excel at and whether they have what it takes to deliver successful projects for businesses like yours.
Try to figure out which agency has developed projects similar to your requirements. Review their creative approach and see whether they tend to incorporate the latest trends in their digital marketing efforts.
3. Reviews
For each digital marketing agency in the UK, you're considering hiring, make sure to read their online reviews. When it comes to this field, reputation is everything as it clearly demonstrates their abilities.
Learn what past clients had to say about them to understand how transparent, reliable and flexible prospective candidates are.
Reviews are also an invaluable source of information that can tell you what kind of collaboration and strategic approach you can expect from these agencies.
10 Questions to Ask a Digital Marketing Agency in the UK
Before selecting a digital marketing agency in the United Kingdom, make sure to gather as much information as you can about their strategic approach, resources, quality of work and more.
Ask them the following questions:
What type of services do you offer?
Do you have past experience in projects similar to our own? Can we see some examples?
What marketing initiatives can you suggest based on our goals?
What social media channels should we utilize for the project?
Who would be working on our account? What qualifies them for this role?
How frequently will we meet and what format will these meetings take?
What digital marketing services are included in your fee? Are there any services, programs, etc. that may cost extra?
How do you measure the success of your efforts?
When can I expect to see the desired results?
Will you provide me with analytical reports on the campaign performance?
Takeaways On Digital Marketing Agencies in the United Kingdom
The United Kingdom is one of the leading hubs that houses unparalleled digital marketing talent.
A digital marketing agency in the United Kingdom is guaranteed to deliver phenomenal work that can help you improve your online presence, brand awareness and enhance business growth.
Typically, digital marketing companies in the UK work with clients from the leading local industries including education, finance, insurance, technology and more.
They usually charge between $100 and $199 per hour.
To select the best online marketing agency in the United Kingdom for your business needs, make sure to evaluate their:
Specialization
Portfolio
Reviews
Best of luck!
….