This year, Facebook rolled out a new algorithm that changes how people see the content on their news feeds. The change comes in response to an increasing amount of what many call "fake news" articles being spread on the social media site.
It's also Facebook's way of pushing people to interact more organically and meaningfully with one another — it's not just parents yelling at teens to get off the computer and go get a life anymore.
Posts will be promoted if they incite conversation, spur action, and bring about meaningful dialogues amongst friends and family. This means your news feed likely looks very different than it did a year ago. But it's not just a big deal for the average Facebook user.
Big brands and organizations will take a hit from the news feed algorithm changes, and social media marketing strategies will need revamping.
Your digital marketing strategy will definitely need to shift as a result. But that's why we've put together a handy guide to navigating the changes to ensure you can craft a campaign that sells.

What Is the Facebook Algorithm?
The Facebook algorithm is a sophisticated set of formulas and rules that sort and determine content ranking across the social media platform. It evaluates posts, advertisements, reels and stories and decides which ones users should see on their feeds as well as its order.
How Does the Facebook Algorithm Work?
The earliest Facebook algorithm used to prioritize posts with the most likes. Nowadays the formulas have become more complex.
These are the four considerations factored in when the platform decides which posts to show to which users:
Inventory
Facebook makes an inventory of all content that can potentially show up on your feed. This includes posts and reels from your personal connections, the Pages you follow and the Groups you have joined.
Ranking Signals
The algorithm will then evaluate every relevant content type based on numerous signals such as the author of the posts and the frequency of your interaction with them. Additionally, it will also consider the time it was published. In other words, Facebook will examine the nature of content pieces in relation to how you interact with them and your general online behavior.
Predictions
Based on the signals, the Facebook algorithm will predict your interests and what you want to see next. By analyzing your previous behavior, the platform will understand the likelihood of you engaging with specific content.
For instance, if you constantly engage with funny video clips from a Page, the algorithm will take it as a signal that you will be interested in seeing similar content from other connections or Pages.
Relevancy Scoring
Ultimately, the algorithm will come down to a relevance score for each content type based on your activities. The higher the score is, the higher the possibility for these content pieces to show up on your feed.
Eight Tips for Working With the Facebook Algorithm
Get more exposure for you brand with the following strategies to work around the Facebook algorithm:
1. Speak to Your Intended Audiences
Facebook has exciting targeting capabilities, such setting your preferences for who can see your posts, making it an efficient social media tool for growing a brand.
Your goal is greater engagement to increase responsiveness and reactions toward your organic posts and paid advertisements.
And targeting alone will not get you the increased engagement you desire. Crafting the right content, messaging, imagery and headlines with your target audiences in mind will help expand your brand's reach.
Posting consistent content types regularly, regardless of if it's unique or repurposed, is key.
As Facebook's algorithm also determines the usefulness and meaningfulness of a page or group based on the frequency of their quality, relevant posts, consistency—without being spammy—is essential in engaging a wider audience base.
This means you do not have to post every hour, instead you need to be constant with continual content and ad ideas.
Repurposed content is an excellent strategy especially when you are reposting content that performed well previously.
2. Leverage Local Geotargeting
Another audience-first approach is creating meaningful interactions through local content. This is helpful for brands to have a strong presence in a specific region or city. After all, it is more feasible to trend higher locally than nationally or internationally.
You can partner with other local brands and brand advocates, like micro-influencers for promotion while focusing on your surrounding community.
3. Make the Most out of Facebook Insights
It seems quite obvious and old-fashioned at first, but overlooking your page's reports and analytics can harm your marketing efforts. It is recommended to study the trends on your engagement and audience analyses, so get the most out of this built-in Facebook tool.
Located under Facebook Ads Manager, Insights can give you detailed metrics on the performance of your posts and page as a whole. This can keep you on top of traffic and engagement trends that are crucial for evolving your marketing initiatives.
4. Find the Perfect Time to Post
Figure out when your target audiences are online or most interested in and active with engagement and consider posting around these hours.
The Facebook algorithm also uses the newer posts as signals to prioritize the uploads to show.
You should post during peak engagement time. If you are yet to know which time of the day your intended audience is active, then you can try posting at different times and track accumulated performance over time.
5. Avoid Spammy and Flagged Content
Steer clear of down-ranked content categories. This includes:
Sensitive posts
Offensive content
Controversies
Misinformation or fake news
Manipulated photos and videos
6. Focus on Posting Videos
Videos are most appealing to most users. They are fast-paced and easy on the eye. Also, Facebook prioritizes moving pictures particularly if they drive better traffic and engagement.
You do not have to shell out a big budget for an expensive production. There are so many ways to produce high-quality video content for free, such as easy-to-use mobile video editors. You can also leverage user-generated content (UGC) from a customer who may be doing a review or unboxing of your products.
Facebook Live is another way to go. You can go live to showcase product demos and tutorials. It is free and fun, too.
7. Join Relevant Facebook Groups
Join Facebook Groups that are related to your brand and content. This is an exciting way to generate conversion and interact with your target market and other users who may not necessarily be within the scope of your audience.
You can enhance customer retention and gain new clients. The strategy is not to be salesy on Groups. It is more attractive to be personal and conversational while still representing your brand identity in the best way possible.
If you are feeling a little adventurous, you can even start your own Group. It does not have to be brand centric. You can build it around similar themes that discuss solving consumer problems and educate.
8. Ask Open-Ended Questions
Have you noticed pictures and videos that read "Caption this" on your feed? This always works to get people commenting under your posts. It even paves a way for discussion among users.
It does not need to be exclusively "Caption this" or an explicit "Comment down below." It is best to modify your captions and ask interesting open-ended questions. You will surely garner thousands of reactions and shares and hundreds of comments.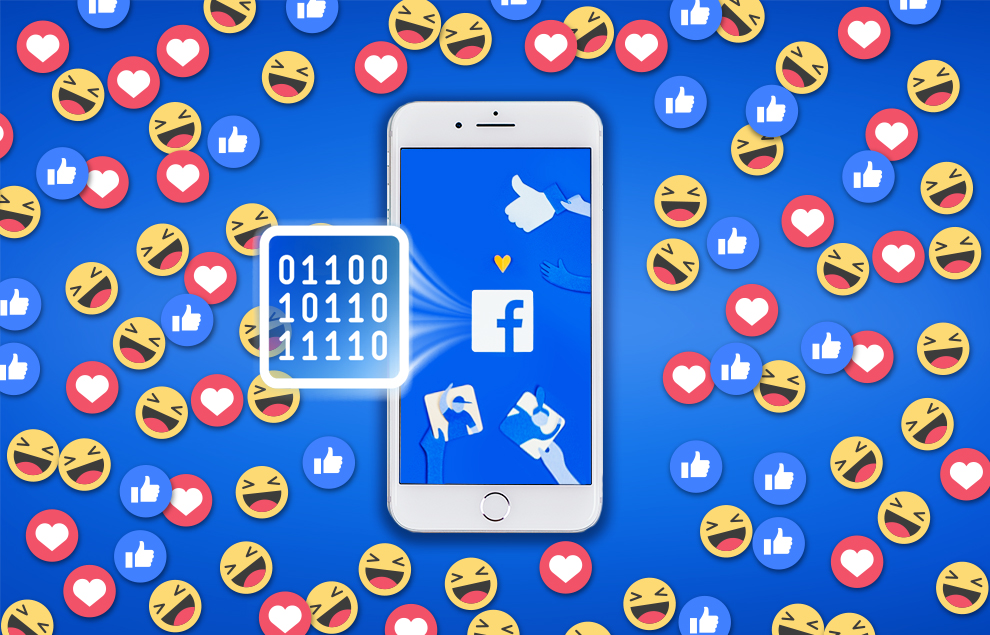 Facebook Algorithm FAQs
How does Facebook decide which posts to show?
Facebook uses a formula that involves content inventory, ranking signals, predictions and relevance scoring when deciding on which posts to show on your feed.
How can I increase who sees my Facebook posts?
Increase engagement on your Facebook posts by producing and uploading content that speak to your target users, using local targeting, evaluating Facebook Insights constantly, posting at the right time, veering from spammy and misleading content, creating videos and participating in relevant Facebook Groups.
How do you beat Facebook algorithm?
While there is no surefire way to beat Facebook algorithm, you can strategize to make it work in your favor. Social media marketing agencies are your best ally there.
One way is to use paid Facebook Ads. Another is to expand your other social networking accounts. You can also import and integrate your personal contacts into your Page. The more connections you have, the more your posts will show up on feeds organically. Create and share exclusive content while paying attention to your Page Insights. Finally, do not disregard reaching out to other communities and group managers.
Subscribe to Spotlight Newsletter
Subscribe to our newsletter to get the latest industry news