Are you a lover of books? Do you lose yourself for hours in science fiction and fantasy worlds? Do you wish you could find that certain something inside the books you read? Look no further -- ArcShaper is the website for you!
Creating an interactive experience that connects authors with readers (and vice-versa), find yourself collaborating with others to create the stories all of you want to read.
The gorgeous homepage drags you into a galactic adventure with its orb design. Rotating stardust shimmers and gives the animation a depth and surreal beauty, drawing your focus right to it. With its star-textured backdrop, the page drags you into space.
Discover how to build websites faster with fewer resources.
Learn more!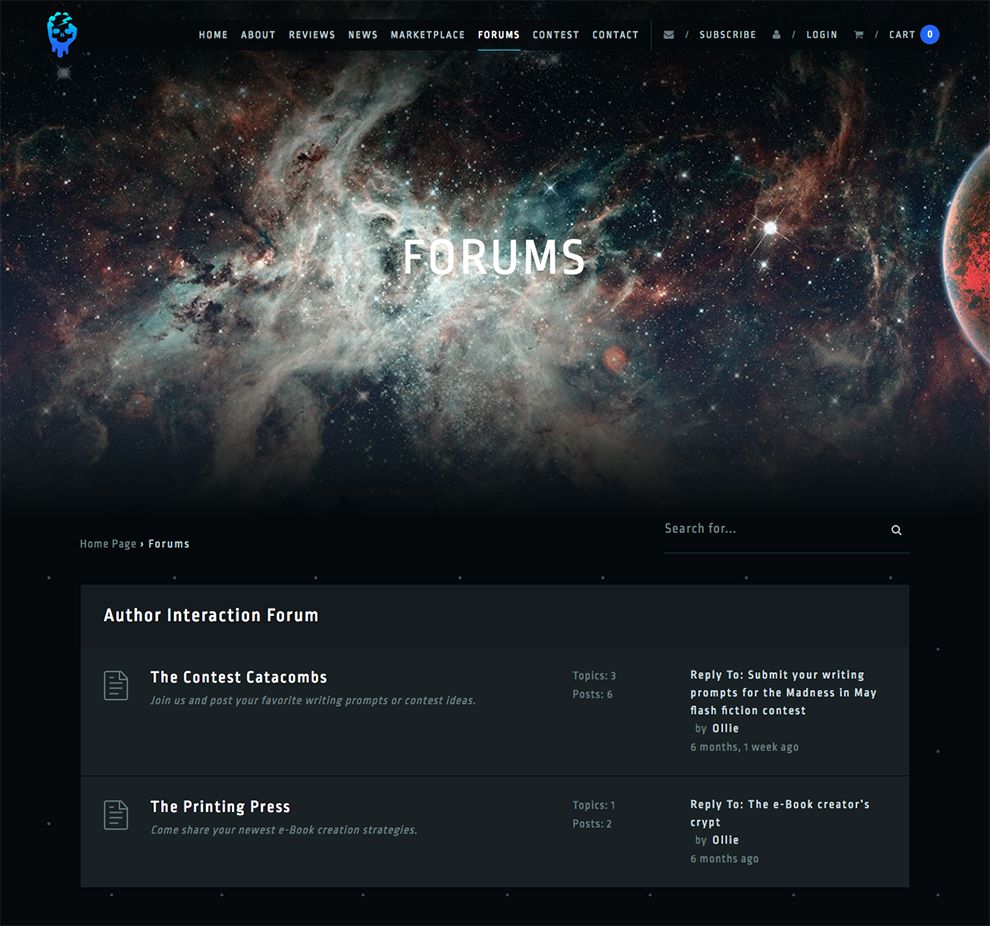 Creating a successful platform means allowing authors and readers to simultaneously interact with one another on the site so both groups get the most out of ArcShaper.
The site sets up a multidimensional forum for commentary to be tracked back and forth. There's no better way to introduce an interactive experience!
Stunning images of space blend blues, reds, browns and whites for an ethereal experience of floating in space as the entrance to ArcShaper's forum.
Immersion down the page is achieved simply and effectively with the use of a dark vignette to fade the page to a solid backdrop of black.
Nestled in the darkness, the site puts together two social media walls where you can interact with others as either a reader or an author.
Setting the forum apart is the slightly altered charcoal coloring within the dark theme. Words fly off the page in complementary shades of white and light gray, making it easy to focus on the messages being delivered.
Contact with any company is a primary function for websites, helping make them user-friendly. Escaping back into the stars, ArcShaper creates a black void for a backdrop while you go to contact them.
Vibrant white font gives easy directions for how to use the plugin form, providing an uncomplicated experience.
Stars, adventures, and far-off places are exactly what ArcShaper promises its users with its galactic design. Otherworldly imagery creates a stunning backdrop for this interactive and immersive platform.
ArcShaper is a beautiful website design in the Arts & Recreation and Entertainment industries.
More Best Arts & Recreation Website Designs
More Best Entertainment Website Designs