Email marketing enjoys figures that no other marketing strategy can boast.
For example:
But there are also 59% of companies that do not use any type of email marketing, despite the staggering data available and the fact that there are 4.1 billion email users in 2021.
And so we're here to move the needle with you.
In this article, we take a look into 20 email marketing best practices, categorized into different stages to help you maximize the platform, boost your click-through and open rates, resulting in greater organic traffic and revenue.
We also listed a few examples of brands taking email marketing to the next level to get you started.
Email Marketing Strategy Preparation
1. Know Your Audience
Before developing your first email campaigns and sending them to your recipients, you must first identify your target audience.
Try to answer these questions as good as possible:
What are my audience's demographics (age, gender, location, income level, etc.)?
Do they have a specific language that I should emulate in my email communication?
What communication channels do they prefer to use?
What are their main pain points?
What are their buying habits?
You can also get to know important details about your audience by:
Creating a buyer persona for your ideal customer
Tracking their engagement metrics on your website like conversions, open and bounce rates, etc.
Looking at their past purchases
Looking at their geographics
Over time, you should collect a substantial amount of data about your audience to establish the general direction of your email marketing strategy and content.
2. Conduct A/B Testing
Performing thorough A/B tests on all aspects of your email campaign, from subjects to copy and CTA buttons, is essential.
Specifically, remember to test the effectiveness of your email's:
During the A/B testing, keep in mind to:
Test only one element of your email/campaign at a time to make sure you do it right
Attain a sufficient testing sample size; successful A/B testing requires a large enough sample to gain a reliable understanding of how successful your email campaign will be
Take a note of each winning element
Call-to-action buttons are the most vital email aspects as they lead your recipients to your website and, potentially, towards conversion. When evaluating your CTAs it's important to test their:
3. Create A Checklist
Having a checklist handy that contains all the necessary steps you should complete before beginning an email marketing campaign is a prudent move.
Below is a suggested outline for such checklist, containing all the essentials. Of course, feel free to add more steps to your own checklist, depending on the nature of your business and email campaign.
Step 1: Make sure your "from" name is correct
Step 2: Write a clear, concise and relevant subject line
Step 3: Personalize your content and provide a compelling CTA
Step 4: Make it easy for recipients to unsubscribe at any point
Step 5: Include relevant visuals
Step 6: Personalize your email or address the recipients individually
Step 7: Disclose your company's location (you are legally obliged to do this)
4. Establish Your KPIs
Picking meaningful key performance indicators (KPIs) to measure the effectiveness of your email marketing campaign is another important step. These metrics can be email open rates, click-to-open, click-throughs, conversion rates, bounce rates, forwarding/sharing rates and many others.
Most marketers agree that click-through rate (CTR), unsubscribes and open rate are the three most important data points.
On average,
Click-through rates sit between 2% and 5%
Unsubscribe rate is less than 0.5%
The open rate for businesses is 25%
The metrics you should prioritize and monitor will depend on the purpose of your email campaign.
For example, if you want to extend a discount offer to your recipients, monitoring CTRs and conversions are your main metrics to follow. If the purpose of your email marketing campaign is for recipients to read an update on your T&Cs, you should measure your email open rates.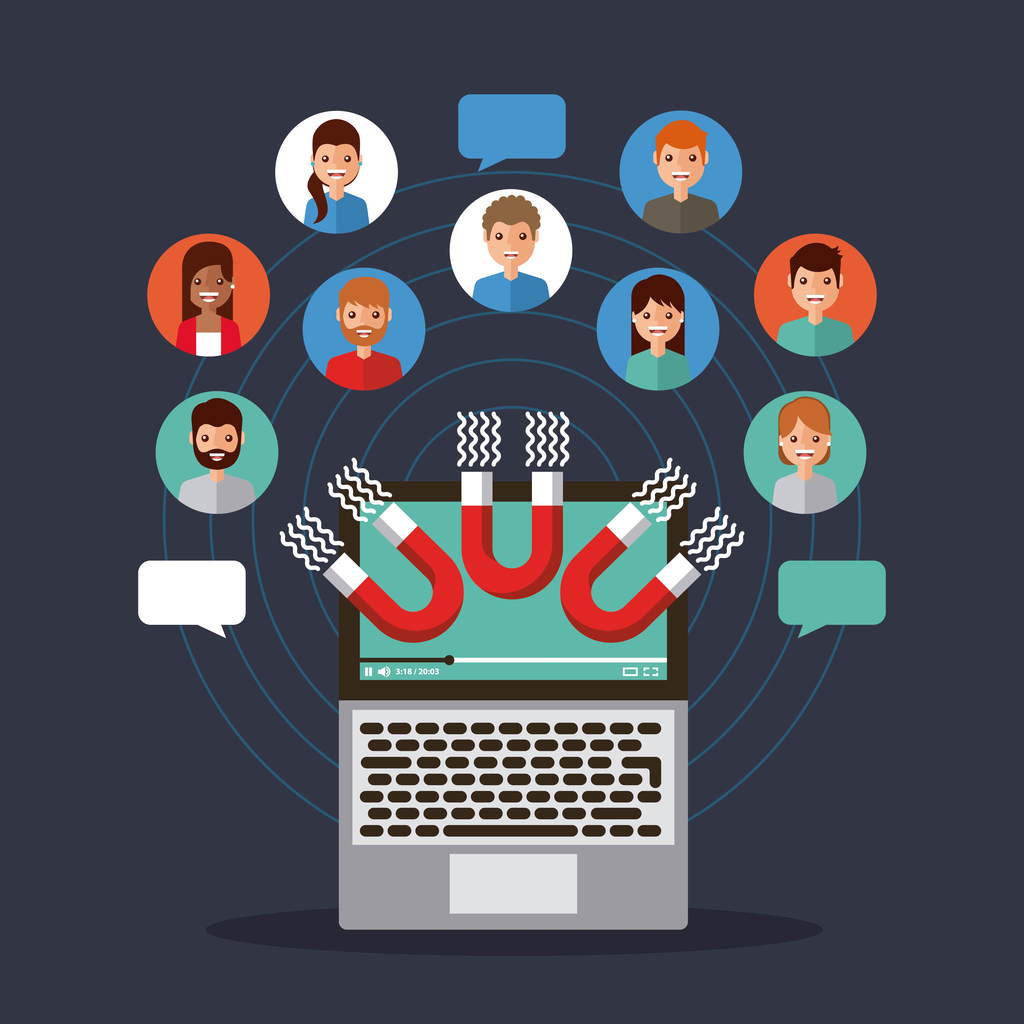 5. Consider User Data For Personalization
"One-size-fits-all" emails usually result in poor conversion and engagement rates. In 2021, content personalization is the major buzzword and is becoming increasingly important for email marketing as well.
Before proceeding to personalize your emails, evaluate the user data you have at your disposal. There are multiple ways you can utilize this data to enhance your recipient's email experience, including:
Matching your messaging with your recipient's interests
Awarding your loyal customers with exclusive sneak-peeks, pre-sales and discounts
Sending abandoned cart emails
Nudging non-active recipients towards action
You can collect the necessary user data through surveys or by asking the users to create profiles on your website and fill them out with relevant data such as their date of birth, location, preferences, interests, etc.
6. Plan The Holidays
Leading up to the holiday season, recipients expect the increased deals and promotions via emails. Though anticipated, it is important to plan ahead and not overwhelm your recipients with the number of emails you send their way.
A good way of going about this is to include a checkbox that asks your subscribers if they would like to opt in or out of any email communication during the holiday season. This can help set expectations with your recipients and help you determine the right volume of holiday email campaigns.
7. Get Your Timing Right
There is no universal recipe for figuring out the perfect time to send your emails to your recipients. However, research conducted by several authorities points to these findings:
Monday is the day to avoid sending emails to your recipients (because they are most likely overwhelmed as the week starts), as well as weekends when users run their private errands.
Of course, your campaign's timing may depend on personal reasons and circumstances, so conduct some more testing and figure out what schedule works best for you.
8. Think Hard About The Landing Page(s)
The whole purpose of an email campaign is to drive traffic to a certain page on your website. This is why it's particularly important where you direct your email recipients.
For instance, if your email marketing campaign promotes a certain product on your website, direct your recipients to the said product's landing page instead of your website's homepage or product category page.
You should carefully consider the landing page based on your goals. The email's copy, headline and imagery should be consistent with the landing page's content and imagery.
Consistency and seamless transition from email to your website help build recall and trust in your brand.
Email List Optimization
1. Build Your Email List
Your list of email addresses should contain entries obtained with the recipient's consent.
Sending emails to purchased email addresses will result in low engagement and open rates. Since email campaigns depend on a good open rate, contacting people whose information you bought will quickly lead to a performance drop.
It also puts you at risk of being denied by all the major internet and email service providers, because this is seen as poor practice. The possible outcome is the shutting down of your email service.
Instead, build your email list from a real interaction with your audience – entice them to subscribe to your newsletter or ask for their email address in exchange for other valuable content from your site.
This is the best way to curate and nurture a base of truly engaged recipients and keep your email metrics high.
2. Segment Your Email List
Catering your email messages to your audience's specific segments results in higher engagement rates.
You can segment your email lists according to different factors, such as:
The items some of your customers bought recently
Their location or interests
Whether they are new or returning buyers
Their average order value
The time they usually open your emails
Identify the key segments of your most engaged subscribers and target them with specific email campaigns. The more you cater to your recipients' interests, activities, and other factors, the more likely you are to reach and resonate with them.
Email list segmentation is also essential to email personalization that we talked about earlier in this article.
3. Let Your Users Unsubscribe
Some of your existing contacts may want to cancel their email subscriptions. This is the natural part of every email lifecycle, so you should have an opt-out system in place for such users.
There is no reason to force users to stay on your list if they don't wish to. The opt-out should be easy, instantaneous and available with one click/tap.
If you complicate opting out of your emails, you risk being reported as spam. This may lead to a bad deliverability rate and lower return from your email marketing campaigns.
The best practices for letting your recipients unsubscribe include:
Not requiring them to log into your website or app to unsubscribe
Reminding them why they are receiving your emails (in the footer of the email or unsubscribe page)
Providing a simple unsubscribe link in your email's footer
Using a common phrase "Unsubscribe" as anchor text so they can find it intuitively
Making the opt-out link big enough on mobile devices
4. Remove Unengaged Subscribers
Not all recipients that are no longer interested in your emails will unsubscribe: a majority of them will remain on your list and will simply ignore your emails.
This is harmful to your email delivery rates and signals to your internet/email service provider that you are not sending valuable or wanted emails.
Establish which users haven't been engaged with your emails over a certain period and remove them from your list. Repeat this process regularly, every few months.
Keeping your list of subscribers to those who are interested in your emails and engaging with them regularly will improve your open and conversion rates.
Essential Email Components
1. Be On-Brand And Consistent
Your email campaign's design should align with your website's branding – the same images and design elements found on the landing page to which the email links to.
If the email contains your logo, brand colors and other recognizable elements, the recipient will not be confused and will understand who the email is from.
This on-brand consistency ensures a recipient's smooth transition from the email to your website, as they will know what to expect once they click through to the website.
Here are a few best practices when designing emails for great CTRs:
Align your email template with your brand colors and imagery
Include your logo at the top of the email
Make hypertext short and indicative of the URL destination
Include relevant company info in the footer
2. Come Up With An Engaging & Compelling Subject Line
The email's subject line can make or break the recipient's decision to click and open the email.
Keep the subject line as brief as possible (30-50 characters), in a way that entices the user to click by using action words like "Get", "Find out" etc.
Adding a sense of urgency or FOMO (Fear Of Missing Out) technique to the subject line, while giving the readers an indication of what to expect in an email, has been the most effective method of boosting email open rates.
3. Avoid Using "No Reply" In Sender's Address
As the term suggests, "no reply" in the sender's email address (e.g., [email protected]) prevents the recipient from replying.
It also prevents them from opting out and unsubscribing from future emails, which is guaranteed as their right by CAN-SPAN, the piece of legislation that all email marketers in the US must adhere to.
All of your emails, including the automated ones, should come from someone's first name (e.g., [email protected]) or at least use a common term ([email protected]).
Your recipients will be able to answer or opt out of those emails and, since they appear to be written by a human being, they are more likely to open them as well.
4. Adjust Your Copy For Email Marketing
Your email marketing copy should follow these fundamental rules to be at its most efficient:
Establish and follow your brand voice: Your email's copy should be aligned with your company's overall brand voice and tone. Having an email copy that sounds and feels different from the messaging on your website or other channels may confuse and avert your recipients.
Be consistent and concise: Consistency in tone throughout multiple email campaigns is paramount, as is being brief and consistent. Break up your content into one-sentence paragraphs, use lots of CTAs and bullet points.
Use conversational tone: Address your audience in a way that radiates knowledge and industry authority, but keep an air of friendliness and informality about it. Write your emails as you would explain your business offering to an acquaintance on the street.
Test it out: Measure your copy's performance by conducting A/B tests and trying out different methods to establish which performs the best.
5. Send Your Subscribers A Great Welcome Email
Open rates of welcome email messages exceed 80%, while clickthrough rates are in the region of 25%.
Sending your new subscribers a welcome email message may seem like a frivolous thing, but it is a great opportunity to leave a great first impression on the recipient, (re)introduce yourself and set expectations for future email campaigns.
For example, you can connect with your new subscriber by offering them something exclusive at the start of their user journey.
Welcome emails improve your email deliverability: if a user enters the wrong email address, the welcome email generates a hard bounce and notifies you to remove them from the email list.
Email Delivery Best Practices
1. Ask Your Users To Confirm Their Subscription
Your subscribers can get onto your email list through single, double and pre-confirmed opt-in. Using a double opt-in method is recommended because it requires recipients to go through the process on your sign-up page and follow a confirmation link in your email that confirms that they wanted to register for your emails.
This will provide you with a list of email subscribers who are genuinely interested in your emails and content and will eliminate the high number of spam accounts you may get otherwise.
2. Send Emails In Consistent Volumes
If you send a massive batch of 100,000 emails on one day and then the next day you send 100 emails, you are showing negative signals to your internet provider who is likely to interpret the 100,000 sent emails as spam.
Keeping the number of sent emails consistent shows the provider that you are not a spammer and that it is a part of your business routine.
If you do need to increase the volume of emails, do so gradually. Otherwise, you risk having your emails delayed and this can decrease user engagement.
3. Establish The Number Of Necessary IP Addresses
Your IP address behavior affects your email sender reputation and how internet/email service providers evaluate your sending patterns.
When you send emails from a dedicated IP address, you are the only sender and your reputation (and how it affects your deliverability) is yours, and yours alone.
Separating transactional emails from marketing email campaigns is advisable because transactional email is required by your users, so you don't want to risk that delivery by combining it with the reputation of your marketing emails.
How many IPs you add from there will depend on your monthly sending volume.
Successful Email Marketing Campaign Examples
Before you attempt to bring your own email marketing strategy to life, it's a good idea to look at some successful email campaigns from the past and see baseline best practices and trends in action.
Here are a few stellar examples of brands using email marketing tips and tricks for the benefit of their campaigns.
1. Charity: water
Transactional emails are automatically sent to registered users when they perform a certain action on a website, like purchasing a product, hiring a service, or filling out information on a web form.
However, these emails are not optimized for consumers to enjoy reading them: most companies just choose to send the same old copy-paste text to every user without giving it a second thought.
Charity: water avoided this mistake by interacting with people and showing the progress of the project, where supporters' money was going, and how their donations were making an impact. Each email shows an element of personalization in addition to monetary value.
2. PayPal
There are a few things worth noting when it comes to emails from PayPal. They exemplify a straightforward design and copy.
PayPal also takes consumer psychology down to their last copy. They think of the problems, wants and needs that customers have and how that can relate to their services — like the example of going out with friends and attempting to pay your portion of the rideshare.
By creating this relatable moment of shared experience or pain, PayPal manages to capture the interest of its audience.
3. UncommonGoods
Calls-to-actions are a necessary part of any email marketing strategy as they create a sense of urgency with readers. UncommonGoods gave their CTAs an interesting and effective twist.
They designed their emails based on data collected from their users, such as what they typically purchase and when they shop online. They also added a sense of urgency by promoting the value of their deals.
So instead of saying "Buy this book for Father's Day NOW while you have preferred shipping!" they instead say "Wouldn't your father appreciate a faster delivery?".
By thinking of your audience's wants and needs, you can engage them far better than hard-selling CTAs.
Email Marketing Best Practices Takeaways
An effective email marketing campaign can drastically boost your business growth, brand awareness, and revenue and it's time you maximize its potential.
By following the abovementioned email marketing best practices, you can improve all the aspects of your email outreach, from design, copy, email list optimization and email delivery.
Not only is your message sent but it's also well-received!
Create effective and memorable emailers like these notable brands.
GET INSPIRED
Subscribe to Spotlight Newsletter
Subscribe to our newsletter to get the latest industry news