PEO companies can help your business lower its HR-related expenditures and, as studies suggest, increase your ROI by 27.2%!
That's why we listed the best PEO providers to help you find a suitable agency partner quickly. Whether it's your first time working with a PEO company or you're currently looking for a new provider, this article is for you.
Better yet, share your info below to receive a personalized recommendation based on your specific requirements.
Get a Personalized PEO Company Recommendation
Professional employer organizations, or PEOs, are companies that provide HR, payroll, benefits, and additional solutions to businesses of all sizes, including small and medium ones.
They effectively function as an extension of their client's in-house team, forming partnerships via a co-employment model. As the PEO firm works with many other companies, the PEO can collectively bargain with all their clients' employees combined, allowing them to help startups and small businesses access corporate-level HR benefits.
PEO services include but are not limited to:
Payroll processing
Benefits analysis and administration
Resource consulting
Insurance plan assessment
Training and development, including programs related to workplace safety
According to The National Association of Professional Employer Organizations (NAPEO), companies that use PEOs report:
10-14% lower employee turnover
7-9% faster growth
50% lower likelihood to go out of business
Additionally, there are nearly 1,000 PEO companies in the US, and over 175,000 businesses use their services.
13 Best PEO Service Providers in 2023
Finding the right PEO company for your business can be challenging, but you can use this list to help you out.
You can also fill out the form below for a personalized recommendation of the top-rated PEO companies that fit your needs.
Company size: 400+ employees
Location:

Tampa, FL

Services:

Payroll, benefits, risk management and compliance, HR technology
Founded in 1990, CoAdvantage has become one of the best-known names in the businesses. The company supports over 4,500 clients and over 90,000 worksite employees across 50 states.
Among their standout services are administration, risk and compliance associated with payroll, tax filings, healthcare and ancillary benefits, and workers compensation. If you are looking for basic services done right, CoAdvantage has you covered.
Company size: 11-50 employees
Location:

Lincolnshire, IL

Services:

Payroll, benefits, HR and retirement, risk management and compliance
Amplify HR is an end-to-end HR management solution for small to mid-sized businesses. They offer medical, dental, and visual benefits to clients' employees. Retirement planning solutions are also available to clients of all sizes.
Amplify provides personalized customer support and ensures any inquiry or complaint is resolved with a human on the other side of the line, which is a great claim to fame and a huge advantage when compared to other PEO companies.
Company size: 300+ employees
Location:

Chandler, AZ

Services:

Payroll, medical and voluntary benefits, workers' compensation, risk management, HR administration
Another industry leader, Vensure PEO works with businesses nationwide, processing over $4.7 billion in payroll and supporting a total workforce of 250,000.
The company is a great choice for small businesses in search of HR solutions, especially those looking for a more customized solution for their specific industry (which can be important, if required).
Company size: 180 employees
Location: Regional offices in North America, Europe, Asia Pacific and Latin America
Services: Onboarding, right to work, international payroll, currency conversion, contract management
Founded in 1992 in Sydney, Australia, CXC Global has offices and internal staff in 35+ countries, with global PEO and Employer of Record (EOR) capabilities in 65+ countries.
CXC Global is partnering with US-based companies that want to hire globally in the countries they don't have offices in. Their proprietary compliance platform, CXC Comply, ensures compliant engagement of the workers and right-to-work checks in each country.
Company size: 1,000+ employees
Location: Kuala Lumpur, Malaysia
Services: Customer experience management, IT outsourcing management, workforce outsourcing, finance shared services, learning and development
Brandt International is a leading Malaysian business process outsourcing (BPO) company that supports businesses of all sizes in the financial, telecommunication, insurance, oil and gas, and FMCG industries.
One of their specialties is end-to-end customer experience management, strategic customer relationship development and managed multi-media contact centers with up to 200 seats. Brandt International offers services in English and East-Asian languages.
Company size: 11 employees
Location: Seoul, South Korea; Tel Aviv, Israel; Taipei, Taiwan
Services: Payroll, HR management, benefits administration, labor law compliance, business registration
KOISRA UP provides full market-entry services in South Korea, including company registration, payroll, HR and recruitment, visa and relocation, virtual offices, and more.
It is part of KOISRA Co., Ltd., a Korean business consulting firm, and it provides services to startups and multinational companies that wish to expand to the South Korean market, as well as to global PEO agencies that have no presence or license to work in South Korea.
Company size: 150+ employees
Location: Regional offices in Rajkot, Mumbai, Bangalore, Pune and Hyderabad
Services: HR management, onboarding and payroll process, attendance and leave management, retirement benefits, Provident Fund and Benevolent Fund management
factoHR provides HR management services and other operations to small and medium businesses, taking care of HR needs from "hire to retire."
This company has been providing retirement benefits for the last 15+ years and HR software for 6+ years, serving over 1,000 clients with more than one million employees registered under their HRMS System.
One of the company's specialties includes features of self-onboarding, as well as safe and secure management of employee data.
Company size: 201-500 employees
Location: Woodbridge, NJ
Services: Payroll, medical and supplemental benefits, risk and compliance management, recruiting and talent management, HR technology
ExtensisHR is a national HR outsourcing service provider specializing in tailored PEO services and HR solutions for small and medium-sized businesses. Its portfolio includes personalized solutions and services for HR, benefits, payroll and taxes, employer risk, employee management, recruiting, compliance, and leading HRIS technology.
ExtensisHR's managers have the expertise and flexibility to customize solutions to fit your needs, whether you have 10 employees or 2,500.
Company size: 10+ employees
Location: Parkway Sunrise, FL
Services: Payroll administration, tax services, benefits administration, risk management, employment rules and regulations guidance
StaffLink Outsourcing is a national PEO that provides HR solutions to small and mid-size businesses, from payroll management to benefits administration.
Some of the services include PPP Loan reporting assistance, hiring procedural guidance and training, employment verification, reporting, liability insurance, and pay-as-you-go workers' compensation and compliance.
Company size: Under 10 employees
Location: Honolulu, HI
Services: Recruiting, HR administration, medical & supplemental benefits, workers' compensation, payroll services & free certified payroll
Source It, Inc. has been a staple of Hawaii's staffing industry for over 10 years, tailored to fit the island's unique workforce and business needs.
It staffs some of the most fundamental and important job categories on the island, keeping them safe, strong and moving forward.
During the COVID-19 pandemic, Source it has been focusing on the still-thriving construction industry. Of particular note is the free certified payroll services that Source it provides for most state and federal construction workers.
Company size: 25-50 employees
Location: San Antonio, Texas, USA and Monterrey, Nuevo Leon, Mexico
Services: Remote staff augmentation, HR and payroll management, Build-Operate-Transfer model, recruitment process outsourcing (find out what is RPO)
CodersLink empowers scaling companies to build, grow, and manage remote tech teams in Latin America.
Through remote staffing and direct placements, CodersLink ensures the best companies find the best talent to continue growing their technology teams, fill skill gaps, and respond to scaling needs.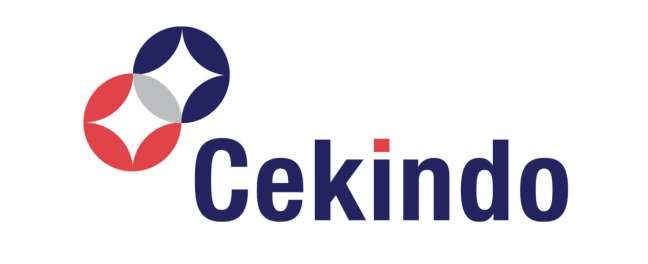 Company size: 300+ employees
Location: Vietnam, Indonesia, Singapore, Philippines, Hong Kong, India, Malaysia, China
Services: Payroll, HR management, accounting outsourcing, corporate tax and compliance, business process outsourcing
Cekindo provides market entry services to companies and investors aiming to enter new markets across Southeast Asia. It specializes in market entry solutions from company registration to business visas and work permits.
Cekindo is part of the InCorp Group, a corporation that supports investors from around the globe to expand across Asia. It can be a good fit for your business if you want to enter Vietnam or Indonesia which are among the fastest-growing economies in the world.
Company size: 100 employees
Location: Bogotá, Colombia
Services: Accounting, commercial representation, hiring & PEO, legal services, tax advisory
Biz Latin Hub provides corporate support services in English, Spanish and Portuguese for investors entering markets throughout Latin America and the South Pacific.
Besides key markets in Argentina, Bolivia, Brazil, Chile, Colombia, Ecuador, Guatemala, Mexico, and other countries in Latin America, as well as Australia and New Zealand, Biz Latin Hub also plans for permanent representation in the United States and the United Kingdom.
Not sure which agency is right for you? We can help.
Fill out this quick form and receive personalized PEO company recommendations.
How Does a PEO Work?
Upon signing a contract with a PEO, the PEO essentially becomes the employer of record for the employees of its client companies. By doing this, the client companies can outsource many HR functions while still retaining control over their day-to-day operations.
Here's how it works:
The client company signs a contract with a PEO, outlining the services to be provided and the fees to be charged;
The PEO then takes over certain HR functions, such as payroll processing, benefits administration, and compliance with labor laws and regulations;
The client company continues to manage its employees' day-to-day activities, such as hiring, firing, training, supervision or setting wages;
The PEO provides access to its HR expertise, including guidance on employee relations, compliance issues, and best practices;
The PEO also provides access to a larger pool of employee benefits, including health insurance and retirement plans, which can help the client company attract and retain top talent;
The PEO assumes certain legal and financial liabilities related to the client company's employees, which can help mitigate risk and reduce costs.
What Can You Outsource to a PEO Company?
Some of the most popular PEO services include:
Payroll management: Your PEO company should ensure that your employees are paid on time.
Benefits consulting and administration: They should provide various insurance and retirement options, including medical, dental, life insurance, 401K, and more.
Compliance: They should inform you and help you remain compliant with all legislative changes and regulations, including Occupational Safety and Health Administration (OSHA), Age Discrimination in Employment Act (ADEA), the EPA, and more.
Risk management: Your PEO can help you resolve workers' compensation issues and related claims. They can also help you create new policies and conduct training to ensure that your employees are as safe as possible and follow best practices over the course of their workday.
How Much Do PEO Services Cost?
PEO companies typically operate by one of two pricing models:
A fixed, per-employee rate
A rate that is based on a percentage of your payroll
The fixed, per-employee rates vary, ranging from about $50 per month to over $150 per month. This would set your business back up to $1,800 per employee per year.
As for the payroll percentage, the industry average spans from as low as 4 percent to over 10 percent of total payroll per month, though this can still vary on the extremes and be dependent on the size of your company.
How To Find the Best PEO Company for You
Follow these simple steps to ensure that you find the best match for your needs:
Step 1: When vetting PEOs, first weed out those that will not or cannot serve your business based on your business's number of employees, location, budget, and required expertise.
Step 2: Ensure that the PEO company can scale its services alongside your business. Keep in mind that PEO contracts can span over multiple years, so avoid short-term thinking in your decision-making.
Step 3: Check the organizations' accreditations, such as IRS and ESAC.
Step 4: Interview or otherwise communicate with the top candidates to see if they are a good fit.
Questions To Ask When Interviewing PEOs
Some of the most important questions to ask PEO companies are:
How can I be sure that your advice would be impartial and in my organization's best interest?
How would we track and measure your involvement?

How would we track the time and resources you have dedicated to our account?

Who would be our main point of contact?

What would be the scope of their responsibilities?

What are all the services you offer?

Could we get the list of the tasks you would cover?
Could we get the list of the tasks we or our employees would be expected to cover?

Would our main point of contact, or other representatives, visit us on-site to gain a more in-depth insight into our organization? Would this be a possibility in case of an emergency?
What software, apps, or other tools do you use to deliver your services?

What are the main benefits these systems will provide us?
PEO Advantages and Disadvantages
When choosing a PEO, businesses should carefully consider the advantages and potential disadvantages before deciding to partner with them. Let's take a look at some of them: 
PEO Advantages
There are several reasons why companies use a PEO. Here are some of the advantages of using a PEO: 
Cost savings. Companies can save money on HR costs when working with a PEO, such as payroll processing, benefits administration, and workers' compensation insurance. The PEO can negotiate better rates on behalf of its client companies due to the economies of scale it achieves by pooling together the employees of multiple businesses.
Compliance and risk management. PEOs can help ensure companies are complying with employment laws and regulations by providing expert HR guidance and resources. This reduces the risk of costly fines and lawsuits. 
Risk management. PEOs can help manage risk related to employment practices liability by providing best practices guidance and training on HR policies and procedures.
Improved employee benefits. PEOs often offer better benefits packages to employees, including health insurance, retirement plans, and other perks.
Administrative relief. By outsourcing HR functions to a PEO, companies can free up time and resources to focus on core business operations. 
Access to HR expertise. PEOs employ HR experts who can provide guidance and support on a wide range of HR issues. 
Scalability. PEOs can provide support to businesses of all sizes, whether they have just a few employees or several hundred. When working with a PEO, you can scale your HR support as your business grows without having to worry about managing additional HR staff.
PEO Disadvantages
While there are a lot of PEO benefits, there are potential drawbacks you should think about, such as:  
Loss of control. When a business partners with a PEO, they are outsourcing their HR functions, giving the PEO significant control over HR-related decisions, which some businesses may find uncomfortable.
Lack of customization. PEOs usually offer pre-packaged HR services, but the one-size-fits-all approach might not work for every business. This can limit a business's ability to customize its HR strategy to its specific needs.
Miscommunication. When working with a PEO, there may be some communication challenges since the PEO is not physically located at the business. This can make it more difficult to resolve issues quickly or get timely responses to questions.
Takeaways on PEO Companies
PEO companies help SMBs access corporate-level HR and benefit cost-effectively thanks to their co-employment model and allow them to stay competitive on multiple levels with larger corporations.
And while you can expect to pay up to $1,800 per employee per year, the cost of providing these services and benefits yourself will almost certainly be greater.
Their most sought-after services include payroll management, benefits, compliance, risk management, and more. Yet partnering with a PEO exposes your company's sensitive details and business areas to a third party, and takes a bit of the control out of your hands (though you still have the final say on everything), so finding the right partner is key.
Services like PEO Analysis help shortens the path to the right partner significantly.
PEO Companies FAQs
1. What's the difference between PEO vs. ASO vs. HRO?
PEO, ASO, and HRO are all types of outsourcing models for HR functions. The main differences between PEOs, ASOs, and HROs lie in the extent of the HR services provided and the level of control the client business retains over their employees.
In a PEO model, the PEO becomes the employer of record for the client's employees. ASOs and HROs, on the other hand, don't become the employer of record for the client's employees. 
2. What type of business needs a PEO?
Any business can benefit from working with a PEO. However, small and medium-sized businesses, startups, businesses with a distributed workforce, and companies in highly regulated industries are typically known to rely on PEOs. 
3. How long does the PEO implementation process take?
The process depends on various factors, including the size and complexity of the business, the scope of services being outsourced to the PEO, and the readiness of the business to transition to a new HR model. In general, the PEO implementation process can take anywhere from a few weeks to a few months.
Our team also ranks agencies worldwide to help you find a qualified agency partner. Visit our Agency Directory for the top PEO Companies, as well as:
What are non-disclosure agreements and how do they work?
FIND OUT HERE
Subscribe to Spotlight Newsletter
Subscribe to our newsletter to get the latest industry news