Instagram boasts about 1.4 billion users in 2023, with more than 500 million users active each and every day.
That's a huge, possibly untapped resource for brands and marketers alike.
With a rapidly growing user base and thousands of advertisers turning to the social media platform to engage with audiences, Instagram is quickly becoming a powerful tool for marketers to widen their reach, increase their impressions and drive interactions.
But you can't just make an account and call it a day, hoping you can just learn the ropes as you go. Of course, there are things that will come easier over time.
You will become better at posting and knowing what posts work for your audience. You'll grow more comfortable with the platform and how to interact. But there are some basics you need to know first.
And if you're not sure if Instagram is worth it? Know that over 200 million businesses have already joined the Instagram ranks -- and those brands could include your competition.
What Is Instagram And How Does It Work?
Instagram is a social media platform and website that lets users share photos and videos. It was launched in 2010 exclusively on iOS.
Two years later, it was released on Android. In 2013, this increasingly popular social media app was acquired by Facebook.
The videos and photos uploaded can be edited in the app itself. Users can layer over filters, make edits, add hashtags and include location information. They can also tag other users using their Instagram name handle.
Users can upload their media and include a comment where they can call out other users using their handles. They can include emojis and hashtags. These help users reach out to certain groups and audiences.
These photos then make up the Instagram feed a person has to show off and they are displayed in a grid on a users profile. Users can now include a slideshow of images in each post. The distinguishing quality of Instagram used to be its strict square, 1:1 image ratio, but those restrictions were changed in 2015. However, profiles still appear in a clean grid format.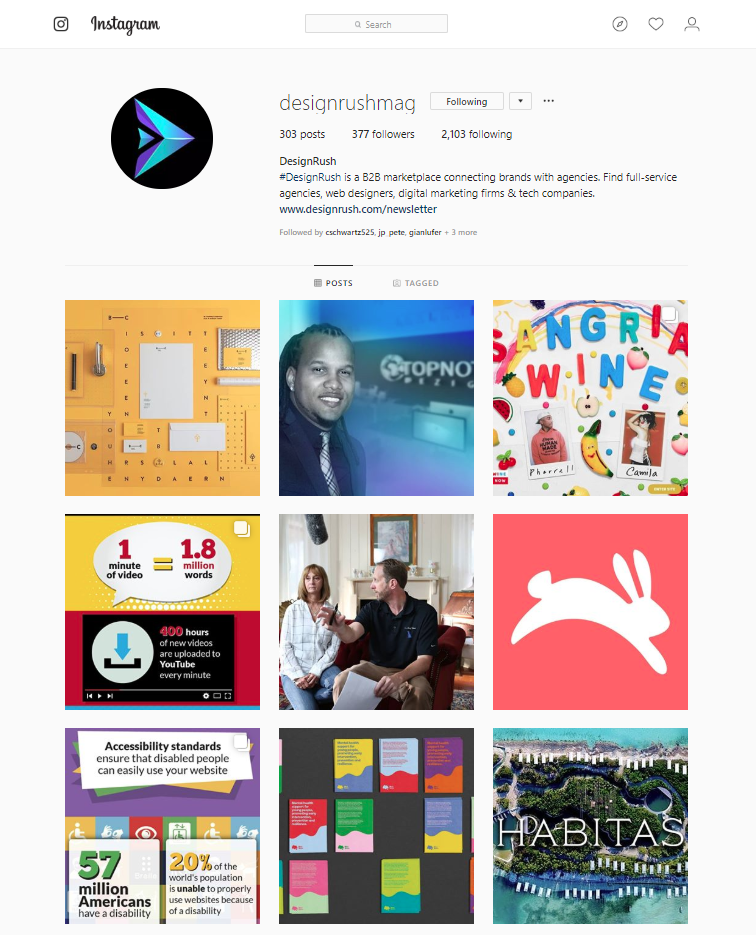 Users can choose whether they want their profiles to be public or private. Private accounts can only be seen by accepted friends while public profiles can be seen by anyone.
These photos also then populate the overall Instagram newsfeed. Here, photos are displayed for friends and family to scroll through, like and comment on.
To upload a photo, all users have to do is launch the app, click the + button in the middle of the menu bar, and scroll through their camera library to decide what photo to upload. But users aren't restricted to uploading media that sit on their feed indefinitely.
Instagram launched a "Stories" feature that rivals Snapchat. Users can upload a photo or video with edits that include tags and location information, as well as filters and other stickers. Once uploaded, these stories can be accessed for 24 hours.
Instagram brings people together through visual media that enlightens, inspires and amazes. Users can use their personal accounts to relive old memories and document their lives through media. But brands can use this social media network to promote products and special offers as well as establish brand identity.
Brands should let their creative juices flow when using Instagram -- it's worth it in the end. Six out of 10 online adults use the social networking site, so that's a huge population that brands can reach and interact with.
Thirty percent of users buy a product or service that they first find on Instagram. That's a huge number, especially in comparison to other social media sites.
Marketers who haven't already integrated Instagram into their social media marketing strategy should start now.
It's important to understand the platform and how it works. It's important to understand the content and the audience. It's important to understand how to engage with others and how others will engage with you and your brand. Brands have the potential to drive leads with Instagram, and they don't have time to waste.
So now that you know the basics for Instagram -- how to create posts, upload stories, and where that content can be found -- it's time to start talking about the more intricate aspects of the social media site and what they mean for your marketing efforts.
How Marketers Can Use Instagram To Promote Their Brand
1. Take Advantage Of Instagram's Popularity
Instagram is a wealth of opportunities for brands and marketers. Businesses can grow their audience, increase engagement and even drive leads through this image-based social media platform.
Research shows that Instagram is the fourth most popular social network, meaning that it's very likely you'll be able to find your audience there. Not only is it the second most popular social media site, but it has been found to be the platform that gives the most engagements per post.
Research by Track Maven shows that Instagram has the most engagements per post per 1,000 followers. 29.67 people will engage out of 1000, which is more than Facebook which shows a 16.54 average engagement and interaction.
Convinced? Good.
Marketers can use social media to run campaigns, contests and branded partnerships. Brands can promote their products, their services and even their own culture through the platform which aids in raising awareness and strengthening brand identity.
2. Use Branded Hashtags
One way to increase engagement and drive leads is to use branded hashtags that call back to a brand or business and are included in every post. These hashtags can be tracked and allow others to keep up with you through them.
It's also important that brands utilize hashtags as a whole. Do some research and find out what relevant hashtags you can incorporate into your posts. People regularly search for hashtags, and your posts could pop up in their feeds as a result.
3. Get To Know Your Audience And Talk To Them
Doing research into your audience as a whole is vital.
You need to understand what kind of content they're looking for -- do they want to see content that is product-related or business-related? Do they want content that is informational? Do they want content that is personal?
Doing some consumer research can help you nail this down and more.
On Instagram, you can use your posts to promote a new line or promotion that will entice people to engage with your post and drives traffic to your website. Provide incentives and offers that encourage your followers to share these posts and this content with friends.
Engage in conversations on Instagram. Reach out to followers and start a conversation.
And make sure to respond to comments on your own posts. This will help ensure your content is valuable and gets seen.
Make your job easier by utilizing social media marketing tools like HootSuite. These tools can allow you to schedule posts in advance so that your main focus can be interacting with groups and niches and uncovering the most interactive way to engage with your audiences.
These are some organic ways that you can use Instagram to grow your business and reach your goals.
Instagram Marketing Best Practices
There are a variety of features and initiatives your brand can take advantage of with Instagram — from the newly-released IGTV to influencer programs and more. But in general, there are some best practices your brand should be following to ensure that you're giving your audience the content that they want to see — content that will encourage them to interact with your brand and get you the results you want.
1. Set Guidelines For Brand Voice And Content Structure
It's important to set guidelines so that all of your content remains consistent and true to your brand. This is important to ensure your tone stays the same, your content looks the same and you're giving your audience a cohesive brand identity to interact with on social media.
Your social voice will be different from your overall brand voice slightly — it will be more personal and friendly, but ensure that there is a guideline set in place so that all members of your team know how to talk and when to post on Instagram.
2. Create A Posting Schedule & Editorial Calendar
It's also important to understand when your audience is active and post during those times. It's also important to stay active daily — whether that means posting every day, or staying active and commenting on users comments and posts so that you're always on their minds and in their feeds.
A schedule keeps you organized and ensures that you are constantly keeping an active presence — staying in the minds of your audience.
Each member of your team should know what their role and responsibility are — from creating posts to scheduling them to keep up with trends, hashtags, and comments that they can then respond to and act on.
3. Utilize User Generated Content
User-generated content is a big deal — and brands should leverage this organic content to their advantage, infusing weekly posts centered around these images. This helps to keep brands relevant but also opens the door for discussions with Instagram users.
Users love to see brands promoting other, everyday users. It gives them a playful, approachable and fun edge. It also makes users want to follow you more.
And in this context, the Stories feature opens some great opportunities for brands. This content is ephemeral, which means that it's available only for a limited amount of time (in this case, 24 hours).
Thus brands don't have to worry that their profile will look too spammy if they upload user-generated content regularly. Just post these pieces of content as Stories, let people have a glimpse of them and soon they'll disappear.
They'll be very likely to engage – namely, short-lived content has higher engagement rates due to the FOMO (Fear Of Missing Out) phenomenon. Some 56% percent of social media users seem to suffer from this fear and they're generally more likely to engage with content that is about to vanish from the platform soon.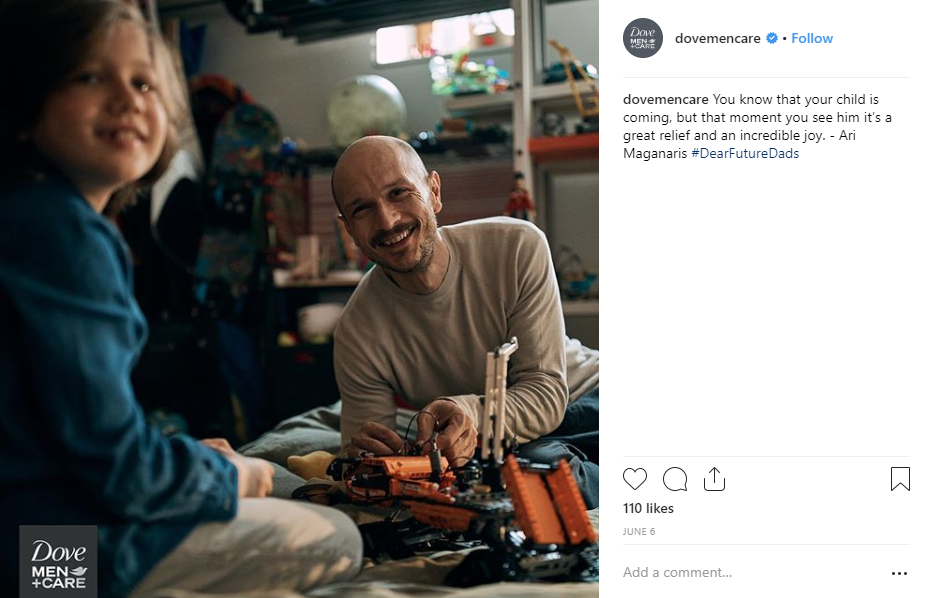 4. Use Hashtags
Hashtags are vital on Instagram. Each post allows for up to 30 hashtags, and brands should take advantage of these because people are following them, and people will see your content more clearly and more quickly the more hashtags you use.
And you don't even need to put these in the caption box. You can incorporate hidden hashtags in the comments so that your post still gets noticed, but it isn't weighed down by lines of text and symbols.
People follow hashtags and comment, like and follow accounts based on hashtag use. This increases engagement on your posts which ultimately will rank it higher via the algorithm — meaning even more consumers will be welcomed with your content.
5. Create Content Your Audience Wants To Engage With
You need to know your audience — and with Instagram, that fact is no different. Every brand has a different audience, so it's important to research what yours is to give them the content they'll actually engage with.
One of the safest and most effective roads to take is posting fresh and relevant news related to your industry. Moreover, tutorials that would show people some interesting ways to use your product can also do the trick.
You can get this content from tools like Hootsuite and Google Analytics — these platforms analyze your audience and who they are, making it easier to nail down the type of content that will actually work for your brand and get it noticed.
In general, when creating content, you need to figure out which questions, dilemmas and problems your audience could have related to your or similar products.
Try to answer those questions through content. This shows that you're knowledgeable in your branch, which evokes trust, and it's also a sign that you actually care about your customers and their needs.
6. Stay Up To Date On Instagram Trends
Like the release of IGTV and its algorithm change, Instagram is constantly growing and evolving. New features and functionalities are being added, but in addition to this, new trends in content, style and overall use of the app are coming to light.
One second cats are the cool thing, the next they're nowhere in sight. That's why it's important to stay in-the-know and aware of the social media trends as far as content is concerned.
Of course, you need to give your audience the quality content they need. But sometimes playing with these trends can give you access to a whole new audience you never thought possible.
7. Tell A Good Story
If you're a brand, you're promoting a product or service. But that doesn't mean you should only create promotional, cold and unfeeling posts.
Your posts need to tell a story. Your content needs to engage on a personal level.
You want others to look to your brand and your Instagram account for inspiration and excitement. You want them to be informed, but you also want them to be enlightened.
And by infusing storytelling techniques into these posts, you'll engage more people more organically and get customers for life.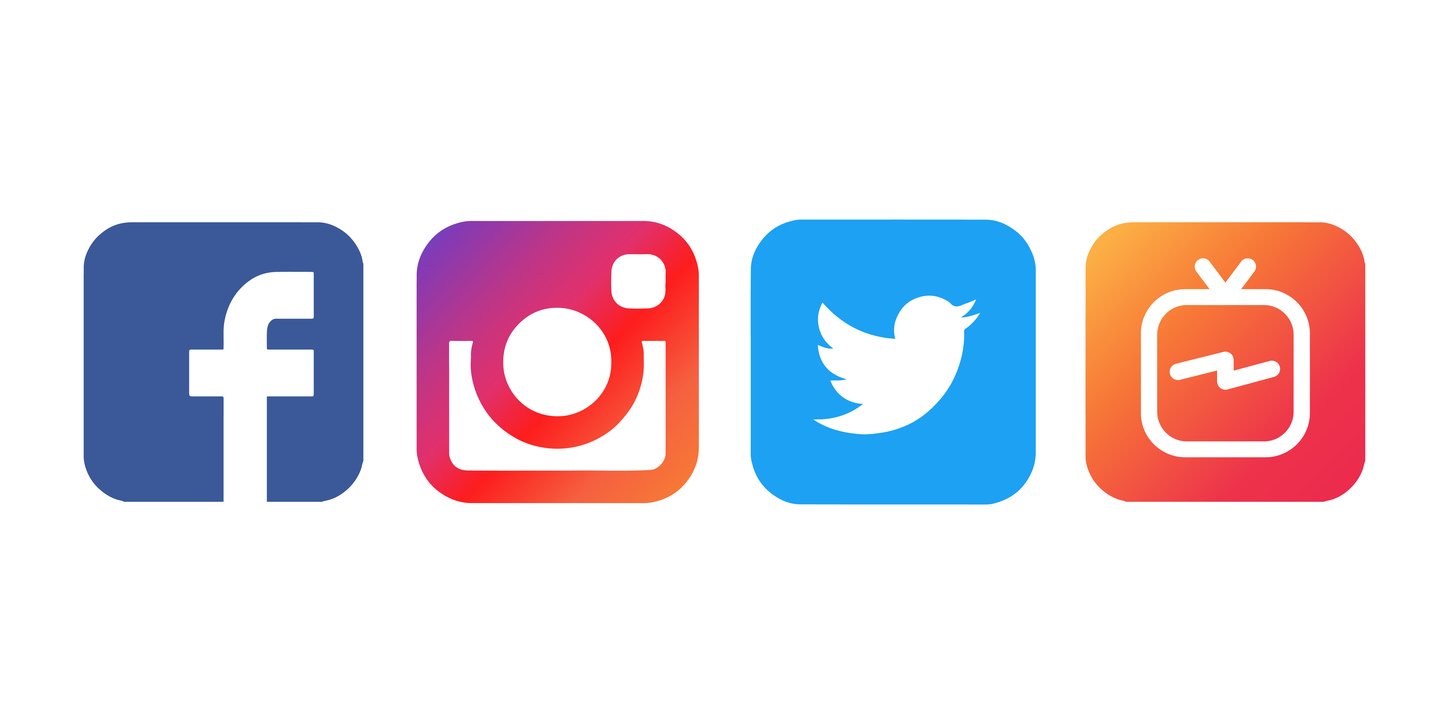 How The Instagram Algorithm Works
1. Instagram Algorithm Is Engagement-Driven
Users will engage with your content via the newsfeed. Your posts will populate this feed that can be reached by your followers, but brands need to know how to work this newsfeed to their advantage.
There's an algorithm to the Instagram newsfeed. Much like the Facebook newsfeed, the Instagram newsfeed isn't a chronological system that populates based on when a post was published.
Instead, Instagram takes user behaviors into account when creating your newsfeed, and promotes the most engaging posts at the top of this feed.
So if you want to use Instagram, you have to create content that is engaging and insightful. It has to promote some kind of action and interaction.
Instagram announced this algorithm change in 2016 and has slowly integrated these changes ever since. This was their announcement which they made on their blog:
You may be surprised to learn that people miss on average 70 percent of their feeds. As Instagram has grown, it's become harder to keep up with all the photos and videos people share. This means you often don't see the posts you might care about the most. To improve your experience, your feed will soon be ordered to show the moments we believe you will care about the most. The order of photos and videos in your feed will be based on the likelihood you'll be interested in the content, your relationship with the person posting and the timeliness of the post. As we begin, we're focusing on optimizing the order — all the posts will still be there, just in a different order. If your favorite musician shares a video from last night's concert, it will be waiting for you when you wake up, no matter how many accounts you follow or what time zone you live in. And when your best friend posts a photo of her new puppy, you won't miss it. We're going to take time to get this right and listen to your feedback along the way. You'll see this new experience in the coming months.
2. The Instagram Newsfeed Algorithm Is Designed To Provide A Personalized Experience
So, Instagram wanted to make their platform's scrolling experience more fluid and personal. To do this, they changed their algorithm to promote posts that were more intuitive and engaging, tailored to each individual user. This is a great idea for people that follow hundreds of accounts, but whom only really want to see the content from close friends or favorite celebrities.
It's not the greatest things for brands, however.
Now, the posts with the highest engagements get posted higher up the feed. Posts with more comments and posts that promote further action. So the more likes, comments, views, saves and shares a post gets, the more eyes will see it.
Similarly, if users are interacting and watching certain Stories more frequently, the content of those accounts takes priority.
There's another aspect that goes into this algorithm. Instagram makes a note of how brands interact with their audiences. When users comment on posts by brands, brands should comment back and create a conversation.
Brands should also begin commenting on other profiles as well. This shows Instagram that you're an active user with something to say. If you and your content can start a conversation, your posts will get a boost.
Another aspect of the algorithm includes how quickly your audience is engaging with your content.
It's great if your post has thousands of likes and hundreds of comments. But if it took you weeks to get them, that just doesn't cut it.
Instagram wants content that is instantly engaging. The more quickly you can get your followers invested and interacting, the better off you'll be thanks to the new formula.
3. The Algorithm Is All About The Quality Of The Content
Essentially, Instagram wants quality content.
They want content that looks like you put time and effort into creating it. Instagram wants authenticity. It wants posts that make people stop and think. It wants posts with insights and valuable information.
Instagram is trying to create a user experience that is dynamic, engaging and beautiful. It wants its users to come to Instagram to learn and grow. Instagram wants people to be inspired and uplifted by its content.
That means that brands need to be strategic about the content they produce and the posts they create.
This new algorithm can seem like a death sentence for brands. With such little screentime available -- people only have so much time to scroll through their feed, after all -- it may seem like an impossible task to crack the Instagram code and create content that will actually reach its intended audience.
But this algorithm isn't a death sentence.
Brands can still use this to their advantage and create quality content that gets noticed and that gets engagement. But it's important that users know what they're getting into before they start, otherwise they'll feel like they're never seeing any progress.
So the first thing marketers should put on their agenda when it comes to Instagram is ensuring they are creating content that excites and amazes. They need to create content that has value and inspires conversation.
Instagram Marketing In Action: Warby Parker
One brand that you can learn a lot from is Warby Parker.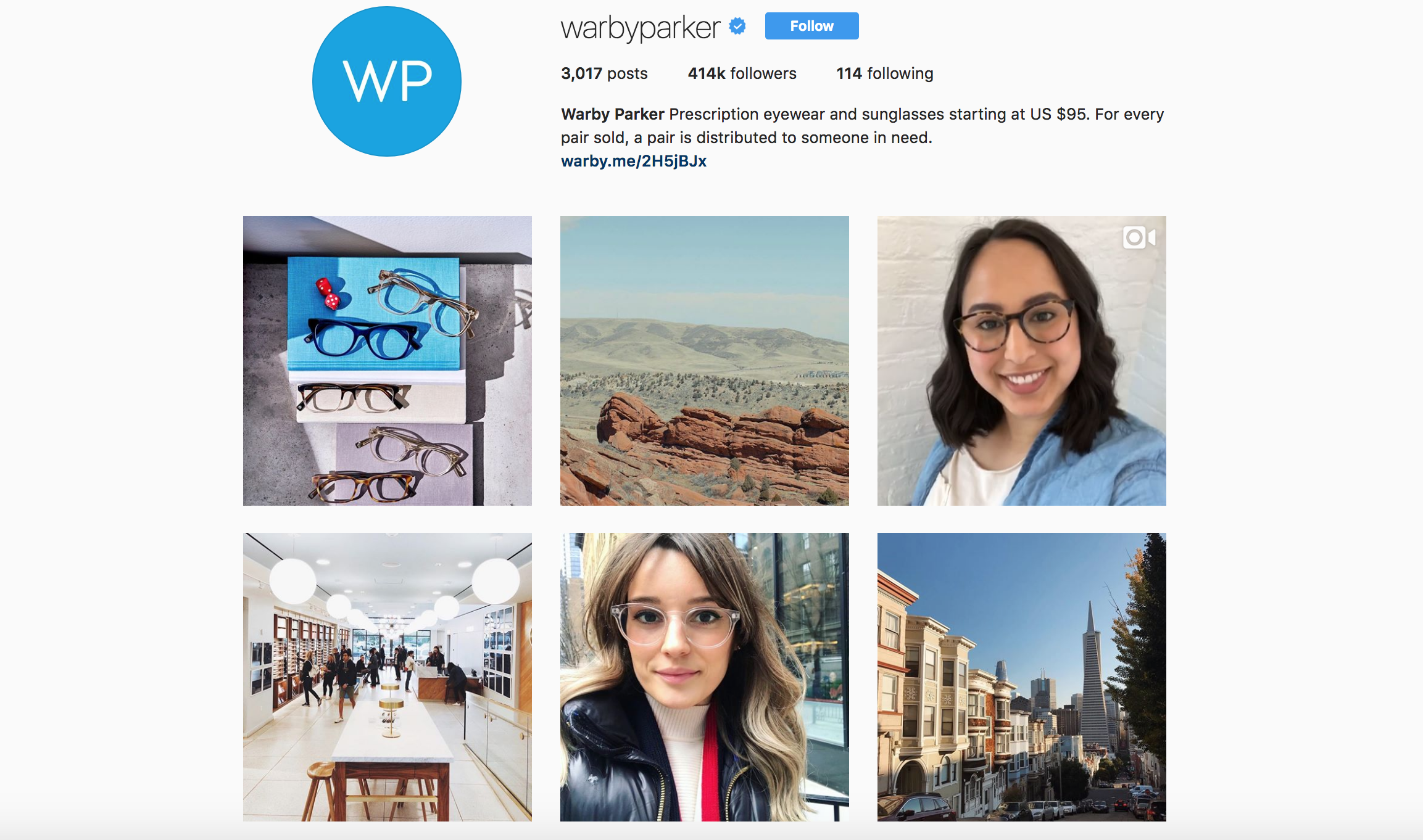 Warby Parker is a powerhouse in the Instagram world. They are killing the social media game on this photo-sharing platform, and they have a comprehensive strategy to thank for that.
Warby Parker is an eyewear company that started as an online company before becoming an internet sensation. They now have locations across the country where they offer stylish sunglasses and eyewear at affordable prices.
Warby Parker has an astonishing 414 thousand followers, and their Instagram feed is full of stunning photographs, clever videos and creative images. On average, the brand sees around 4,000 likes on average per post, and 50 comments on average.
This innovative brand has seen major success on the social media platform, passing the competition and solidifying itself as an industry leader in eyewear fashion.
One of the techniques that have helped them succeed is their ability to jump on current events and trends and create content and conversations around. One particular example is the #WarbySolarEclipse2017 hashtag that capitalized on the solar eclipse that was taking the country by storm.
They also took advantage of the NYC marathon by offering cute and crafty pins at their NYC stores for runners.
Warby Parker understands that people want to be in the know, and the brand knows it needs to stay fresh with the times. They use Instagram to solidify themselves as leaders in this respect and continue to kill the Instagram game as a result.
User-generated content has also become a popular avenue for brands to interact with audiences. By promoting UGC to their audiences, they are not only promoting their followers, but they're showing that they care about their audiences.
Warby Parker makes sure its audiences know that they are a brand made up of real people. They use humor, sneak peeks and more to show their human side and let their followers know that they are a relatable brand that wants to connect.
Your brand could learn a thing or two from Warby Parker and the tactics they use on Instagram. They take a very human approach to social media in general, showing their true colors shine. And their followers love it.
Other ways include using Instagram advertising to reach your audience, but more brands are turning to another paid avenue to drive results. This avenue is known as influencer marketing.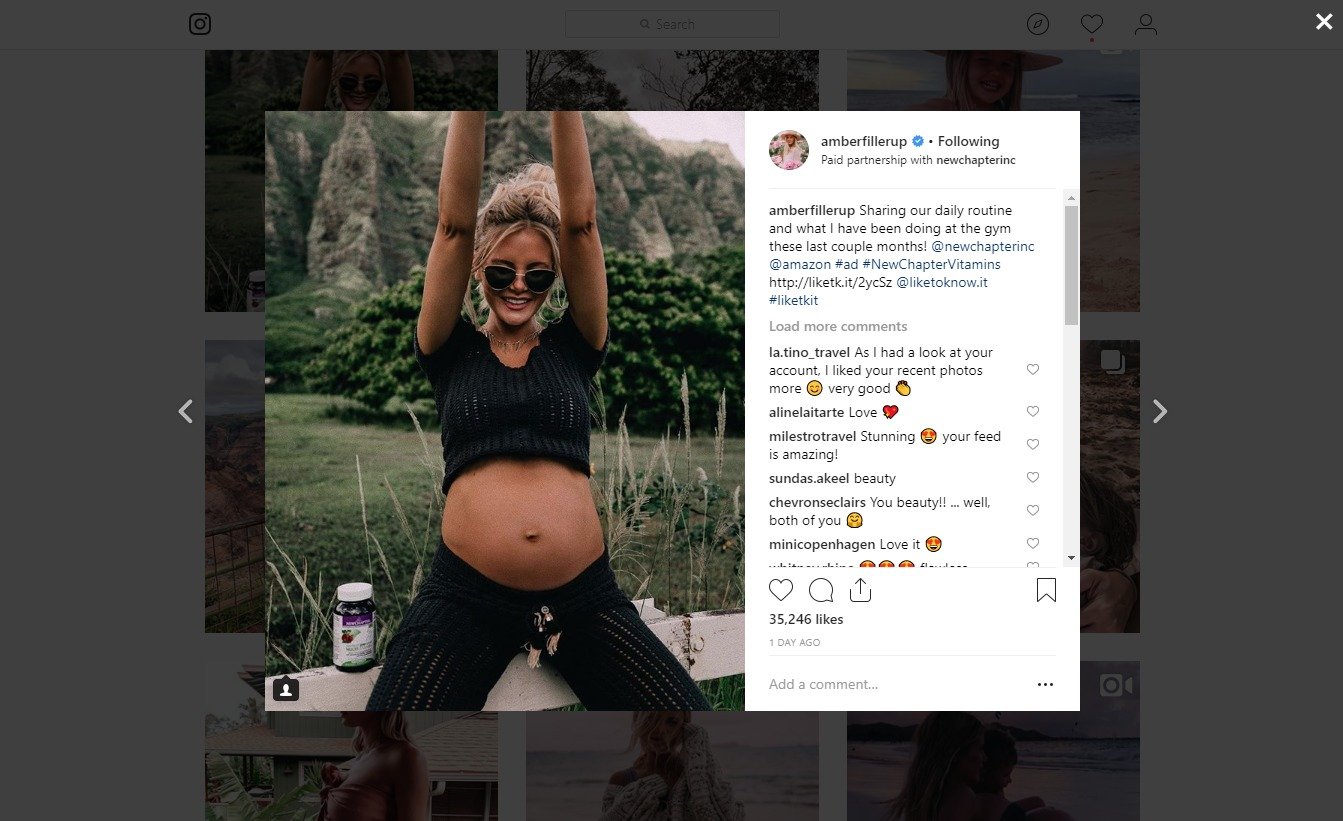 What Are Instagram Influencers?
An Industry On The Rise
A growing trend in marketing has become the rise in influencers. More brands are turning to popular bloggers and YouTube stars to help promote their content through social media partnerships.
Influencer marketing is a type of marketing that leverages influential individuals and personalities to reach an audience that a brand doesn't necessarily have access to on its own. There's a focus on a smaller market as opposed to the market as a whole. These partnerships can come in the form of testimonials in blogs, YouTube videos, podcasts and more.
in 2017, the global influencer marketing market was valued at $1.07 billion. These numbers are growing fast, too. And by 2019, these numbers are expected to double to a whopping $2.38 billion.
If you use Instagram already, you've probably seen these partnerships. People and brands working together to promote a product or service through a kind of word-of-mouth marketing. And this influencer marketing technique is certainly effective.
Seventy percent of millennials say they are more interested and more willing to take product suggestions and recommendations from a non-celebrity blogger or influencer. And influencers love Instagram, naming it as their preferred platform for these partnerships and influencer campaigns.
Influencers Help You Reach Your Audience And Spread The Word
Utilizing influencers can be a powerful method for reaching a wider audience and spreading more awareness about your products and your brand. Influencers can access audiences that you might not be able to reach on your own.
Influencers also are likely to have posts with high engagement that Instagram is ready to promote at the top of the Instagram newsfeed. Influencers also know their audiences innately. They know the content they want and the best times to reach them.
Influencers know how to use hashtags and interact with certain groups and niches. They have access to the people you need to give your brand the boost it needs.
How To Reach Out To Influencers
If you're wondering how to reach them, just sending them a private message on Instagram usually works well enough.
This might not be the best tactic when you're turning to major celebrities though, but most mid-level influencers check their inbox often enough. After all, for some of them, this is the way they make a living.
Another benefit of influencer marketing is that you might even manage to do it on a tight budget. For some influencers, sending them a couple of your products for free can be enough.
Also, if you find an alternative way to reach them (e.g. tagging them or commenting on their posts) and they turn out to actually like your product, they may showcase it on their accounts just for the sake of making quality content for their own audience.
Partnerships with influencers can come in the form of contests, testimonials, product reviews and more. The influencer marketing opportunities are endless, and many popular brands have already jumped on this bandwagon.
Influencer Marketing In Action: H&M
H&M is one of the most popular fashion brands on Instagram, and this is thanks largely in part to its successful Instagram influencer campaign.
H&M knew its audience cares about fashion, so they enlisted the help of two prominent influencers to help grow the brand and its products -- fashion blogger Julie Sariñana and model Ela Velden. The two were included in the Fall 2017 H&M fashion catalog. They then promoted the brand on their own Instagram accounts.
This successful partnership grew the H&M Instagram follower base immensely -- by 31 percent -- and is just one case study that shows the impact of influencer marketing on brands -- big and small.
Your brand can utilize this strategy as well to circumvent the Instagram algorithm and boost your brand on the social media site.
How Businesses Can Use IGTV
Instagram TV, dubbed IGTV for short, is the newest, and one of the most exciting, releases from Instagram — for everyday users and for marketers.
IGTV is a standalone app that lets users watch long-form, vertical video. However, you technically don't even have to leave the Instagram app to enjoy this video content!
This app lets viewers actually watch videos on their phone that are up to an hour long. Everyone from celebrities to businesses to regular users alike can upload videos, and each user is given their own "channel" that users can subscribe to. Those subscribers will then be notified when a new video is published, enabling them to dive into content.
According to Instagram:
Instagram has always been a place to connect with the people who inspire, educate and entertain you every day. With your help, IGTV begins a new chapter of video on Instagram. We hope it brings you closer to the people and things you love.
The new feature became available for iPhone and Android users in June 2018. This gives marketers little time to plan how to use this engaging and interactive new feature.
And your team should start brainstorming.
In 2023, video streaming and downloads contributes to 82% of all online traffic, meaning more people are watching videos now than ever before, and they're going to continue to do so.
This IGTV feature gives brands and businesses the opportunity to reach out to newer and wider audiences through video on a platform that is already one of the most used social network platforms that exist today.
Not only that, but video is a powerful tool for connecting with your audience and encouraging engagement. Video content on average gets 1200 percent more shares than static images and texts.
Ninety percent of consumers say that product videos are helpful in the decision-making process, and 64 percent are more likely to buy a product online after watching a video about it.
People want to watch and engage with video. And this integration of long-form video from Instagram makes it a superb platform to roll out a comprehensive video marketing campaign for your business.
And so far, there is no word on how the brand plans to monetize the platform — so brands can get in early and start building up their audience by providing quality video content that users actually want to see.
Instagram's Key Business Benefits
Instagram is a powerful tool -- for brands and businesses too. Instagram can open up your brand to new audiences and new niches. It can help you better connect with your base and it can help you better understand their wants and needs.
Not only that, but Instagram helps give your brand an identity. It helps to give your brand a personality.
Instagram can help make your brand more friendly and approachable, making it easier to interact with consumers and making it easier and more likely for consumers to interact with you.
The Instagram algorithm has changed drastically over the years, going from a chronological feed to one that is curated for you based on user interactions. It puts posts that people engage with more at the top of their feed. Instagram also takes into account your interactions and your comments.
So brands need to start playing around with Instagram in more creative ways to get noticed.
One way to do this is with Instagram Stories. Thes stories line the top of the Instagram feed, making it easier for consumers to interact with brands and see their content. And the more they engage with this content, the more your posts will show up in their feed.
Another way to interact with audiences is through influencers. These influencers have a huge follower base that is actively paying attention to what's being posted by these influencers. These posts will jump to the top of the feed, and if this influencer is rocking your brand and its products, that means that more people will be exposed to them.
Your brand likely can't afford to miss out on the opportunities that Instagram can provide you and your business. Eighty percent of Instagram users follow a business on Instagram, and 200 million users actively visit a business profile daily.
But by understanding Instagram in its entirety, you are better equipped to figure out what those opportunities are. This guide to Instagram will hopefully open your eyes to the world of possibilities and help you drive engagement, traffic and hopefully sales. What's better?
Subscribe to Spotlight Newsletter
Subscribe to our newsletter to get the latest industry news