Whether new on the scene or preceded by decades of legacy and sophistication, fashion brands use their logos to stand out from the crowd. Of course, their fashion designs do a darn good job of differentiating themselves as well, but a logo is the first thing a consumer sees. It's what they see on websites and ads and magazines. It's the embodiment of the brand itself.
Brands have been working their butts off for decades trying to find the logo that perfectly captures the identity of the brand itself. Designers have had many a sleepless night trying to get a logo just right. Is this shade of red too much? Is that font too overwhelming? A brand's designers are some of the most stressed people in the world.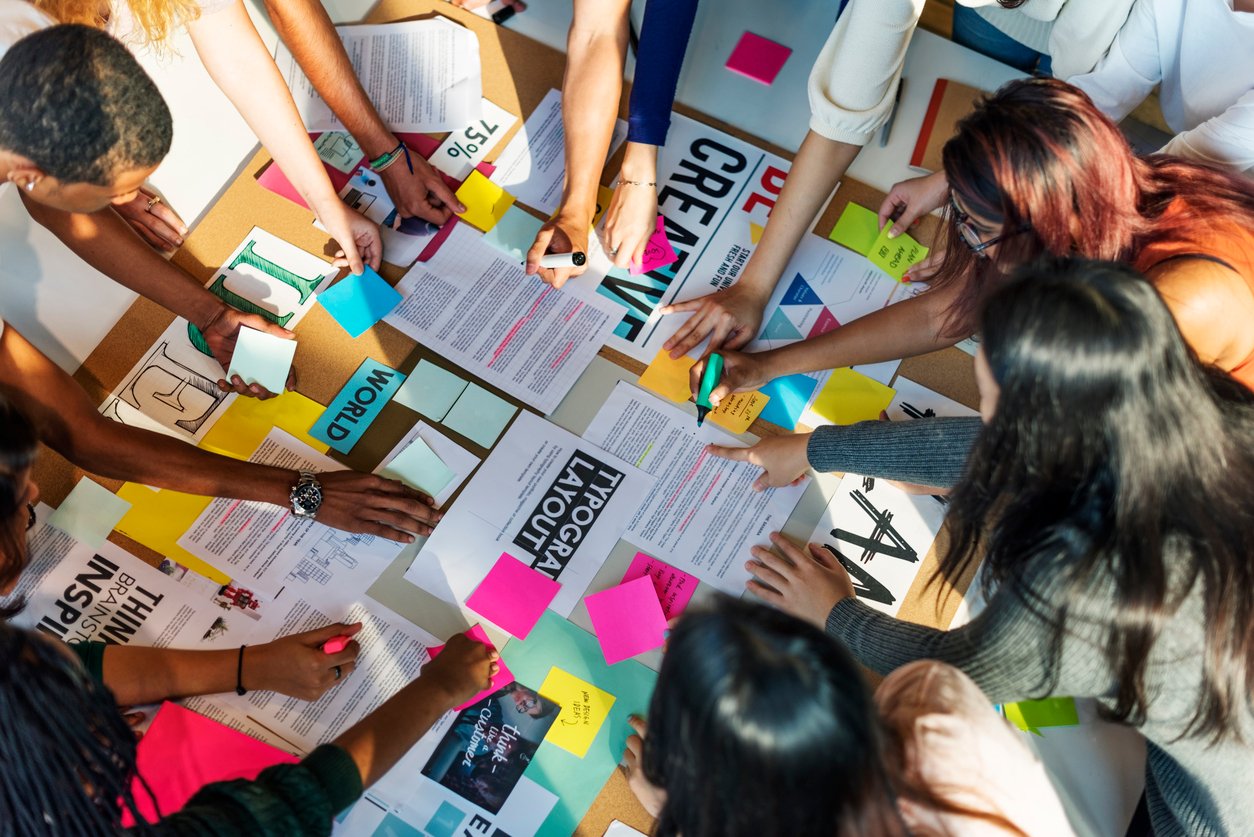 What Makes The Best Logo Designs So Effective?
A good logo is eye-catching. It turns heads and makes people think. Of course, you don't want to confuse or overwhelm your audience, but you want to create a design that leaves an impression.
That means graphic designers have to walk a very fine line. They can use color, but not too much. They can play with fonts, but not too many and none that are too obnoxious. They can create images and illustrations, but they can't look too similar to competitors or be too general that their brand or company isn't recognized for it.
It gets a little complicated.
But there are a few things to keep in mind when creating a logo to ensure it's a success:
Make sure your logo is responsive
Be unique
Know your brand
Simplicity is in
Stay up-to-date on recent trends
Get feedback
Have fun with it
These may seem like common sense to some, and complete nonsense to others. But these bullet points provide an outline of how you should start the logo brainstorm. It's important to understand all aspects of your brand, industry and creative capacities. This way, you can ensure your logo is a winner across the board.
If you keep these tips in mind, you'll have a logo that deserves its own star on the walk of fame.
The Most Iconic Fashion Logo Designs
In the world of fashion, many brands have come and gone. But these 16 top fashion brand logos have made a lasting impression — due to their iconic fashion logos, and the products themselves.
If you're looking for some logo inspiration, these 16 best fashion logos are sure to get the wheels turning.

Though most recognizable for its leather bags, Coach is a staple in fashion.
The Coach logo is simple and elegant. And it's probably one of the most iconic fashion logos of all time. With a classic horse-and-carriage illustration, the Coach logo gives off an air of royalty and power. It's luxurious, elegant and dignified like the bags themselves. And its custom black typeface is so effortlessly classic.
The symbolic nature of the logo has been around for centuries, embodying refinement, class and luxury. It's an exceptional brand with a knowledge for all things fashion and style -- and that's evident in its logo design. There is no denying this iconic logo will go down in history.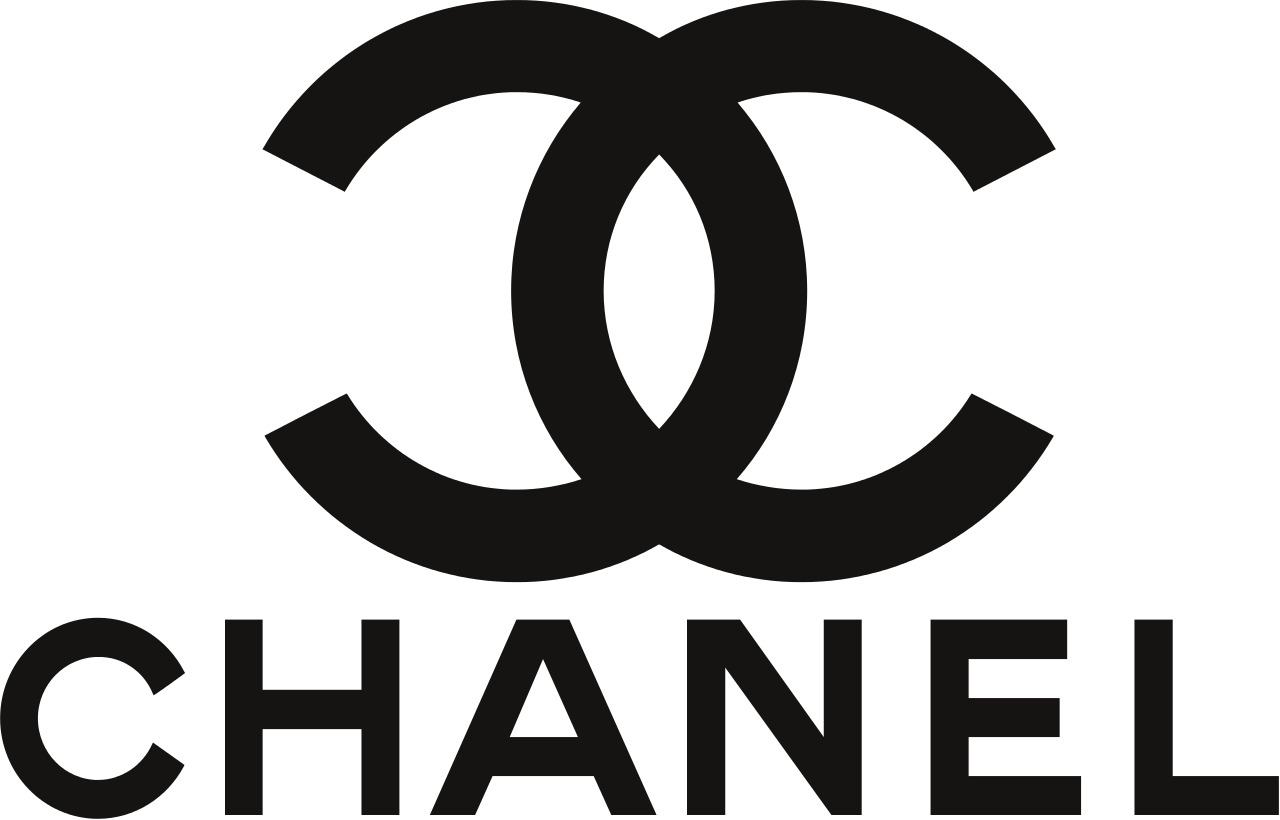 I dare you to look at this logo without the wordmark and try to tell me you don't know what brand it is. Chanel's logo design is bold, poignant and minimalistic. The two, overlapping Cs are iconic and classic — paying homage to the revolutionary Coco Chanel herself.
The Chanel logo is one of the best fashion logos and recognizable symbols in the fashion world, and when you see it you can feel the elegance and prominence rolling off in waves. This contemporary logo design is one for the ages.
Try finding a more simple, yet stunning design. This logo screams sophistication in its most basic form. But just because this logo is minimal, doesn't mean that it doesn't stand out. The Chanel logo embodies the chicness of the brand as a whole.
Check out these captivating beauty logos for some more logo design inspiration!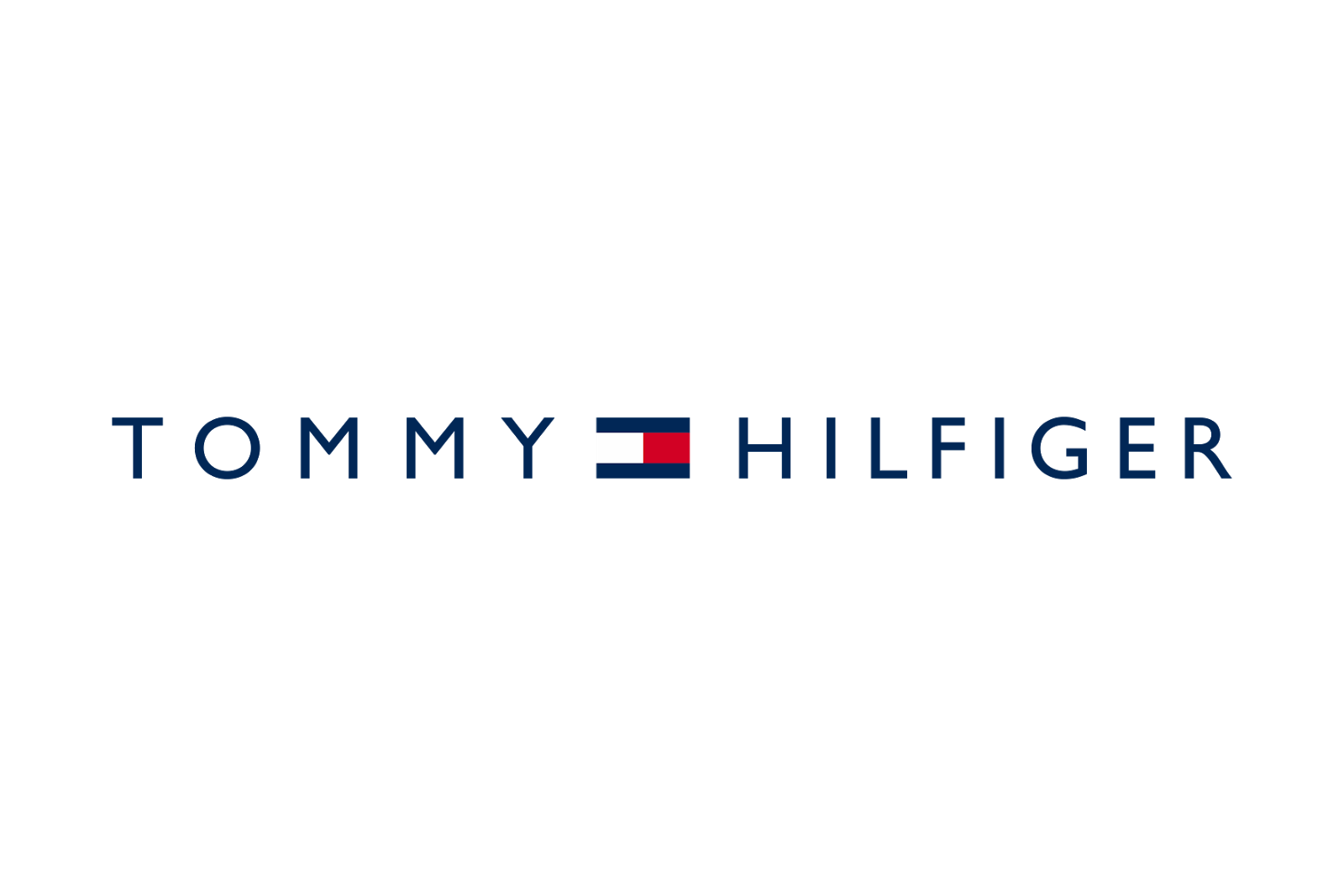 Familiar and sophisticated, the Tommy Hilfiger logo is eye-catching and mesmerizing. It's one of the few logos on this list to incorporate color in its design, making it pop off of the page.
The logo is very all-American with its use of the colors red, white and blue in a flag design. Its bright, bold and passionate — much like the country it is emulating. It's patriotic and pure. Even the font is cleverly "American," the typeface a sans-serif Gill Sans — equally humble and simple. Tommy Hilfiger uses its logo to cater to a very specific audience, and it does it exceptionally well.
It's a modern and fresh design, incorporating color in an ingenious way that turns heads without drawing too much unwanted attention. And that's similar to the brand itself. It's soft, subtle and chic. It doesn't need to do too much to be noticed -- you just know the brand knows what it's doing.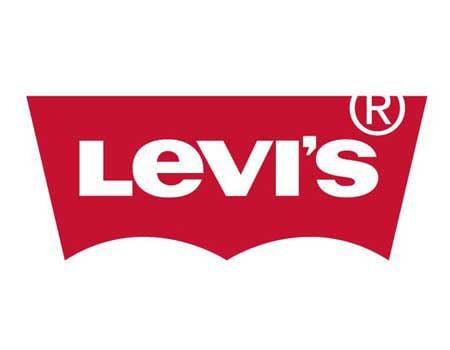 The Levi's logo is another one that's busting off the page with the use of a bright and bold red color. The signature batwing shape of the logo has been around since Levi's first began, and it makes for an iconic logo that is instantly recognizable.
Seriously, even if you got rid of Levi's name in the middle of the design you'd still know what brand we're talking about here. It's THAT memorable.
Another logo design bonus? The cropped register mark in the top right corner — a callback to the jeans themselves whose tag is cropped on the pocket. Talk about a clever design!
This creative and cool logo is the perfect symbol for a brand that specializes in jeans. It's curly, yet strict nature is a fun and flirty twist on an old classic. If you want good jeans, Levi's is your brand and the logo design makes that obvious.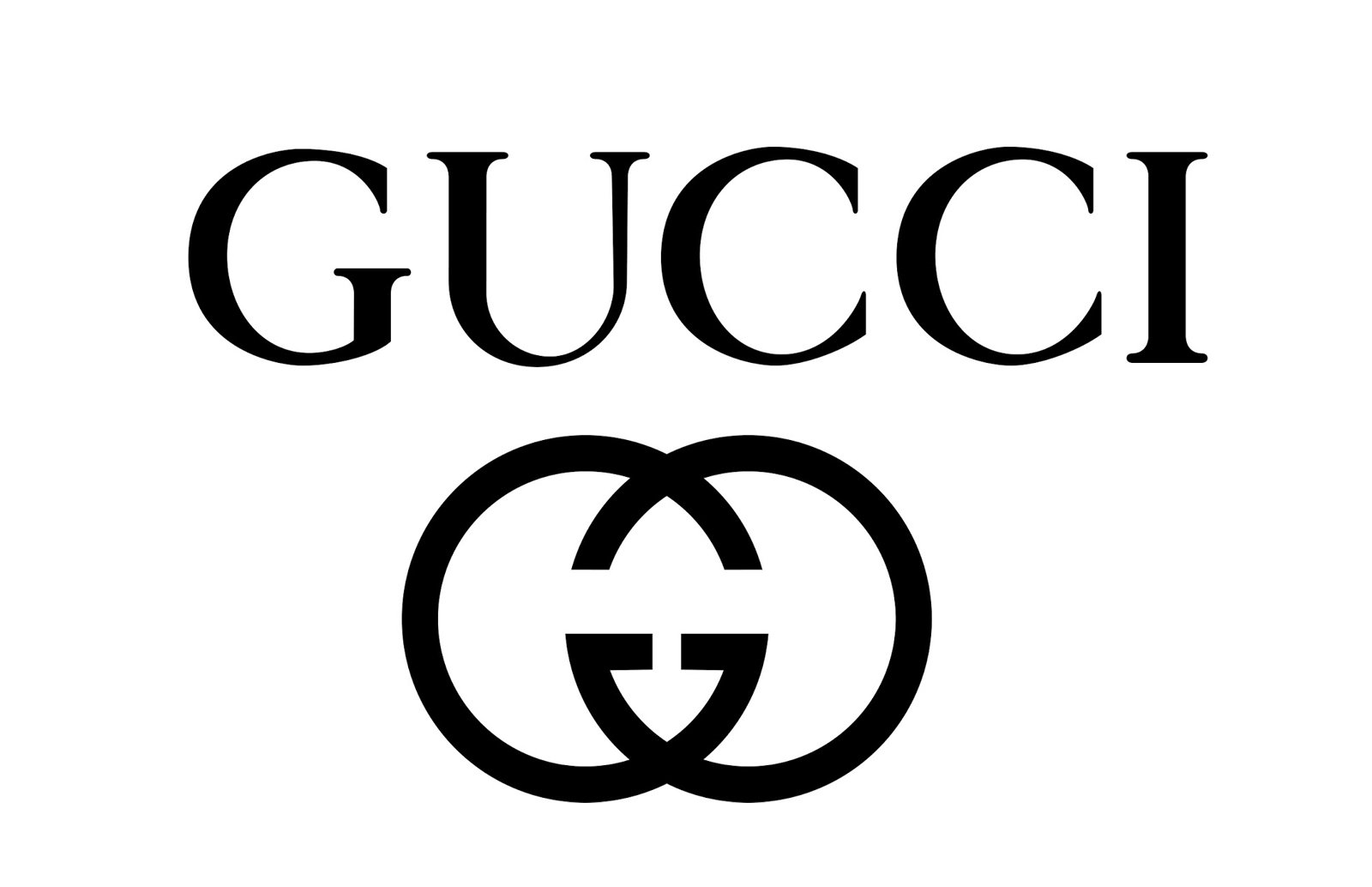 When you think of luxury and excellence in fashion, you probably think of Gucci — and their logo design emphasizes these feelings tenfold. With its name in big, bold letters, it's a logo you can't miss. And the interlocking Gs gives real power to the logo as a whole.
And there is some sentiment behind this design as well — the two G's are a tribute to the man who built Gucci from the ground up: Guccio Gucci.
It's fun but refined. It's cool but classic. The Gucci logo is one that symbolizes infinity. It's a brand that will last just as long in a similar vein. Try looking away from this glorious design -- don't worry, we will wait.
Another layer to this logo comes from its coloring. It's very often seen in gold — which exudes even more luxury, excellence and indulgence. This is truly a logo that knows what it's about.

Ah, yes. Ralph Lauren. I know half of you reading this read that one way, and the other half a completely different way. But that's okay. We might not be able to agree on the proper pronunciation of the name, but we can agree that this logo is a classic.
Regal and proud, the Ralph Lauren logo uses a sophisticated typeface to display its name. But it's the design that lies between the two words that make this logo so iconic.
A very detailed, black depiction of a polo player astride a horse sits at the center of this logo demanding attention and adding an authenticity and purpose to this logo that wouldn't exist without it.
Without the wordmark, this logo stuns. It's a shining example of the power of symbols and imagery. It doesn't need the name for people to know what it is and why it's important.
There's no mistaking this logo.

The Nike swoosh is probably one of the world's most famous logos. It's bold and artistic and modern and playful and simple and — sorry, got a bit carried away there. Moral of the story — the Nike logo is legendary.
It doesn't even need the word Nike to give it life. The simple swoosh says it all. In some instances, you can see this logo in red or blue. But it is most notably seen in a deep and solid black coloring that demands attention and authority. There's no denying you're captivated with this iconic image.
Have you ever seen a more iconic image? You don't have to love fashion, and you certainly don't have to be athletic to be able to spot this symbol from a mile away. And that's the signature of a truly phenomenal logo design.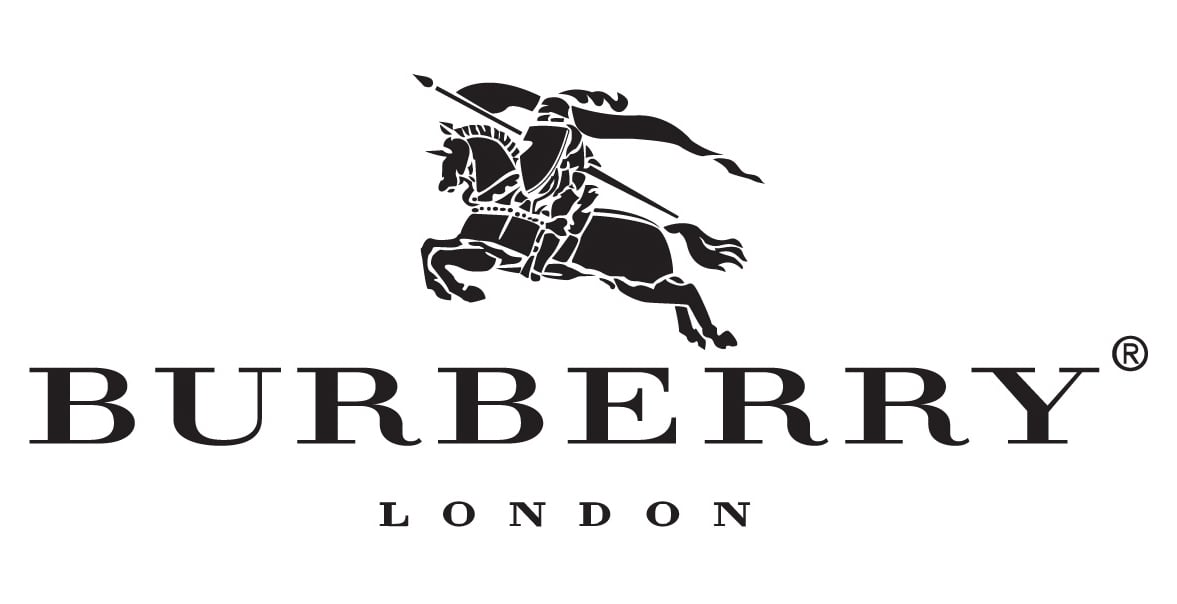 A traditional, regal and sophisticated design — Burberry's logo is one that calls back to the old days of excellence and elegance. With a powerful and strong knight sitting atop an armored horse, the company is telling its audience of its nobility, honor and authenticity as a brand.
Just looking at this logo and you can feel the royalty radiating. You don't have to be an expert in high fashion to know that this brand means business. The regal symbol of an old-world knight is imagery enough to let you know that.
Because of such an intricate and eye-catching design, the Burberry font itself is simple and understated. It's still notable and recognizable, but the two work together beautifully to create a logo that will last years into the future.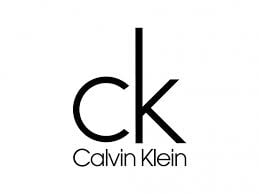 The Calvin Klein logo is simple, minimalistic and clean. The initials of the brand make up most of the logo — and the company's choice to go with lowercase lettering is powerful in its clean simplicity. Calvin Klein is a famous brand that doesn't feel the need to go over the top with its logo. It's short, sweet and to the point. This makes the logo design an extremely effective one.
Simplicity is underrated in design. Brands are constantly trying to go above and beyond to stand out. This is in logo design and beyond. But this logo is a testament to good, old-fashioned simplicity and minimalism at its finest.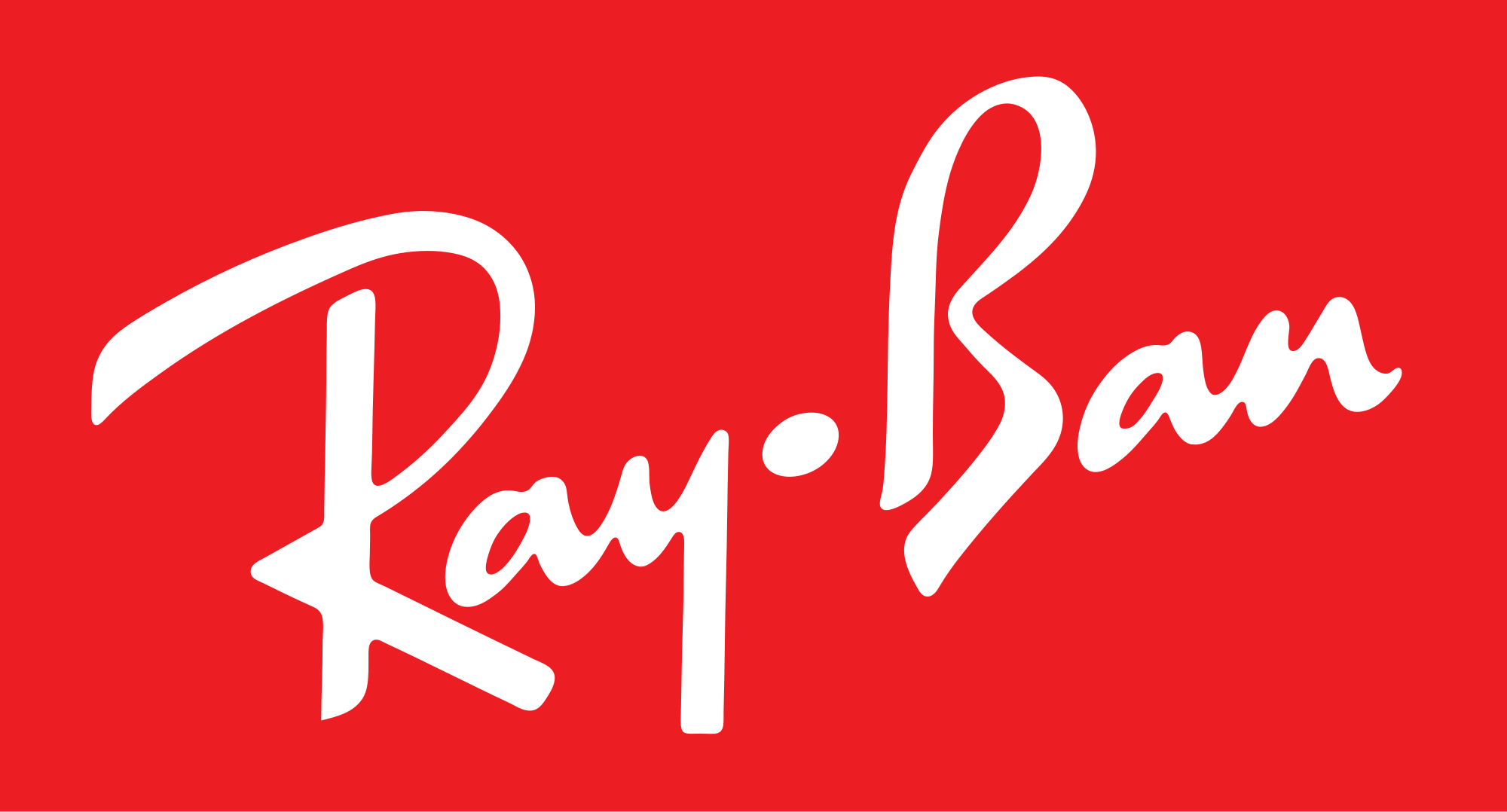 Another logo that utilizes color, the bright red background of the Ray-Ban logo is fresh and exciting. Pair that with it's laid-back and funky font, and you've got a logo that screams "good vibes only." This eyewear company capitalizes on southern California vibes and relaxed feelings to make a logo that pops.
If you're looking to have fun, chill out and make memories, you're looking at a brand that will help you. You can see this in the vibrancy of this logo. But you can also see it in the curvacious font that refuses to be ignored.
Give your brand a facelift with the help of these creative logo design and branding studios!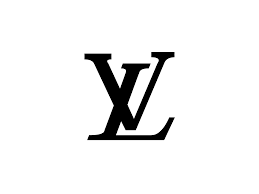 Fresh, clean and fun, the Louis Vuitton logo is famous for its clever use of initials. The L and V intertwine to create an eye-catching design that's both minimalistic and modern. This world-famous monogram grabs attention in the simplest of ways. But it is that simple elegance matched with its imperial beauty that turns heads and makes this logo one you won't soon forget.
Don't go messing with this prestigious logo. It's bold and creative. It's a monogram that goes one step further to make itself a symbol of honor and respect. There's no denying that this logo is the marker of a brand that does great things with its products.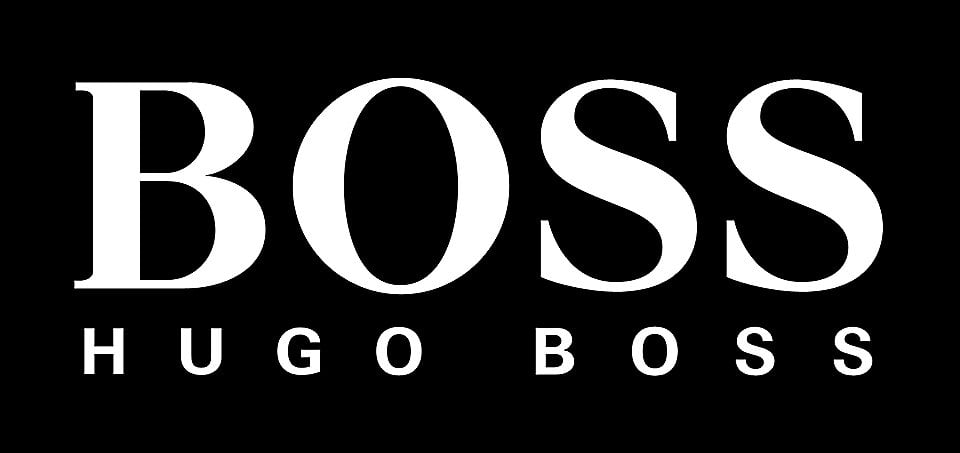 Hugo Boss's logo is dark, moody and decadent. BOSS takes center stage as the main word in the logo in big, white font against a dark black background. It's sophisticated. It's regal. It's engaging.
And by making BOSS the main focus of the logo, you're forced to think of the brand with the same prominence. They are "boss" at what they do. Their products must attain a level of excellence and virility. It's strong and poignant and powerful.
There's not much to this design on the surface. It's a wordmark, after all. but the font, the sizing and the overall style lend itself to something more. It's captivating and enigmatic.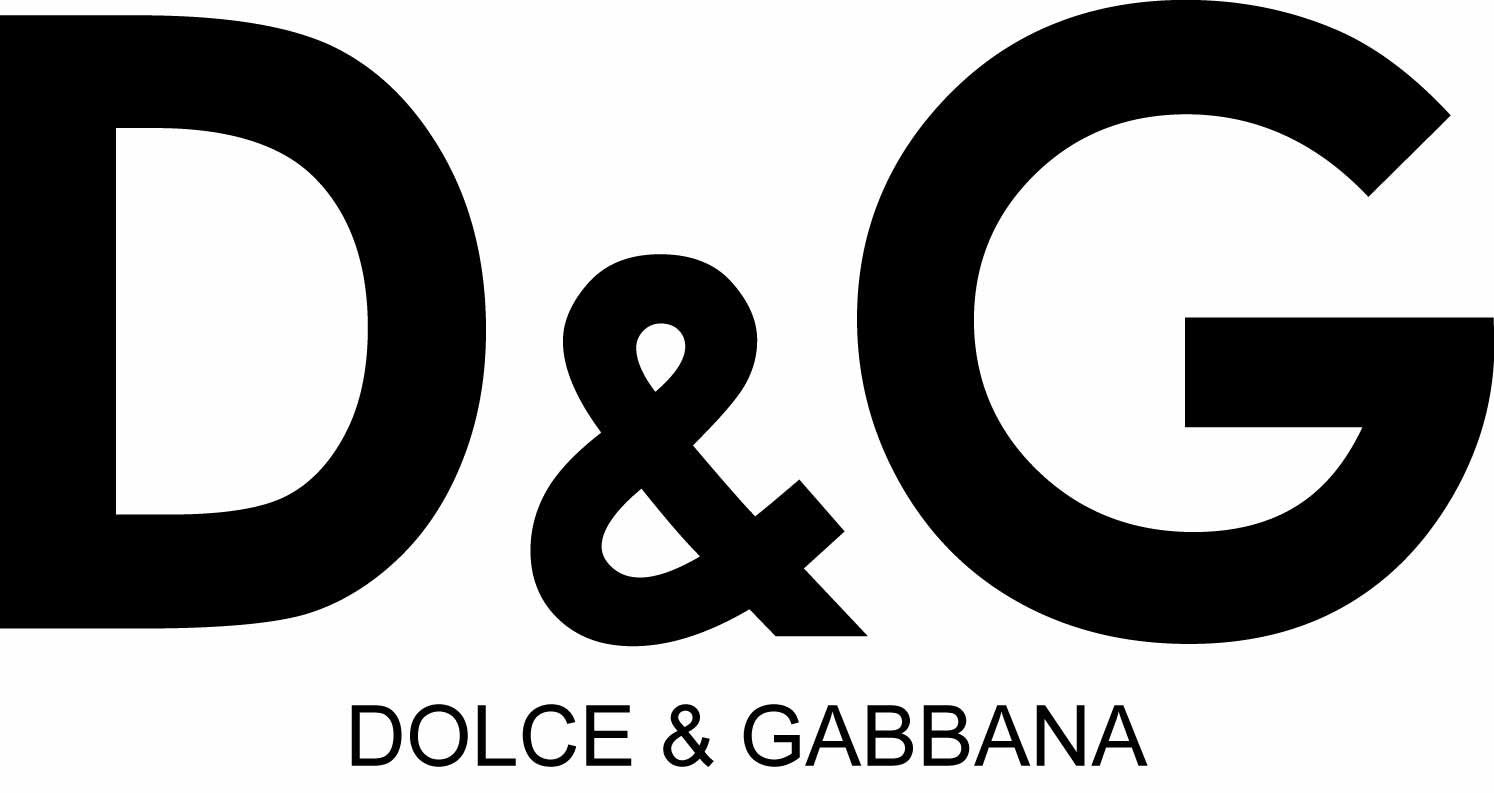 The Dolce & Gabbana logo is big, bold and in your face. The initials are in big, black block lettering which exudes power and prominence. It's minimalist and modern. It stands out. It's iconic. It is one of the most famous and most recognizable logos out there today, and it captures the brand's identity perfectly.
Another monogram, the Dolce & Gabbana logo stands strong and proud. It doesn't need any fancy lettering or design to convey its purpose and its meaning. It's a strong brand -- and it always will be.

Another famous logo is that of Adidas — which uses three thick stripes atop is lowercase company name to grab attention.
Who'd have thought a small German shoe company would grow into one of the biggest organizations in the world — with one of the most iconic logos?
These three bars are strong and resolute, making up the shape of a mountain — this reinforces the power that the company and its products attain. These three bars have been a staple for Adidas since its conception, and there is very little doubt that they make up an effective logo design.
This is a classic design. It's simple, cool and fun. It's a logo that has morphed over time but still holds the same core values and beliefs -- much like the brand itself.

The Thomas Pink logo is fun, unique and creative. It's an elaborate wordmark with fun and flirty horizontal lines that adds a playful quality as well as depth to the overall design.
It's a design that's mysterious and enigmatic. It plays with itself and with others. You can see this in the contrasting elements -- the traditional and regal wordmark, followed by the bright and vibrant splashes of pink. This is not your everyday fashion logo -- especially not for a men's fashion brand -- but it works.
This logo is sophisticated and modern. It walks a fine line between modern and fresh, and old-world and regal. It's the perfect logo for the modern working man who wants to add a little personality to his wardrobe -- and the personality of this brand is extremely evident.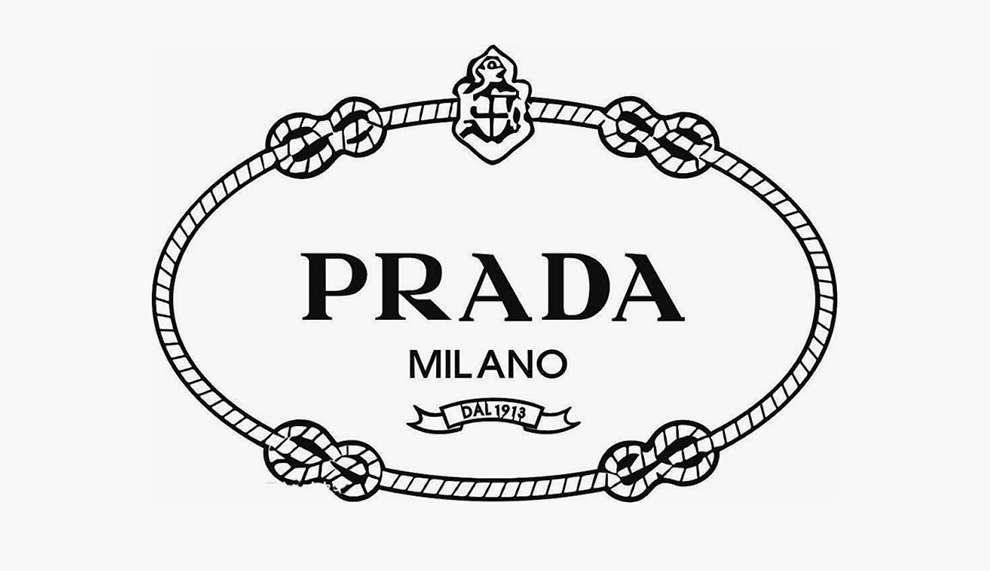 Prada. We've all heard the name. We've all watched the movies and the television shows that show characters raving about this revolutionary brand. And its logo certainly embodies that legacy.
From the enigmatic and captivating wreath to the sleek, sharp and edgy wordmark, this logo certainly shines as a leader in its industry. It's a powerful symbol of strength and expertise that has been around for ages and will continue to for years to come.
This classic, refined and emblematic logo means luxury. And you can feel it radiating off of the design in waves.
Fashion Logos And The Future
Creating a world-renowned and iconic logo is harder than you might think. These 16 fashion designers symbols definitely hit the mark and will feel the positive effects for years to come. Utilizing minimalism, simplicity, modernity and a touch of flair, these logo designs perfectly encapsulate the brands they represent. They're fun. They're iconic. They're Fresh. They're clean. They just work.
You, too, can create a logo that pops, you just need to know what it takes. These organizations have gone through many different logos over the years before settling on their current, famous renderings.
Do you know what it takes to create a bold logo design?
It takes passion, dedication and hard work. You have to know your brand. You have to have fun, be creative and collaborate. It won't happen overnight, and your first design will probably fall flat. But that doesn't mean it's time to throw in the towel.
Take Levi's, for instance, they took a logo faux-pas and turned it into a success! Remember the register mark I was telling you about? Yeah, they took it and spun it on its head, incorporating it in a clever and confident way into their design.
Just because you hit obstacles or roadblocks doesn't mean your design is doomed. The graphic designers behind these logos didn't quit, and you shouldn't either.
Subscribe to Spotlight Newsletter
Subscribe to our newsletter to get the latest industry news