In this post, we are going to outline the 10 best agencies to hire for more brand exposure and engagement in 2023.
These are the same agencies that notable brands like Dunkin Donuts, BuzzFeed and Samsung have worked with to build their brand name and get people to return to their website again and again.
If you are looking to grow your brand in the increasingly noisy and competitive online environment, you are in the right place! With the assistance of a skilled brand management agency, we can help you navigate the digital landscape and elevate your brand to new heights.
Best Branding Companies To Work With In 2023
With the restrictive measures that the COVID-19 crisis brought, like the lockdown and social distancing, websites and social media platforms have become a lifeline to businesses allowing them to stay engaged with consumers.
However, with the digital landscape becoming overcrowded, the only way to stand out is to craft an impactful, consistent and web-friendly brand.
As a result, DesignRush report on the demand for agency services during the pandemic shows that: 
59% of agencies reported an increase in their social media marketing services
56% of agencies reported an increase in their custom web design services
DesignRush' Editors have highlighted five branding experts that excel at helping businesses craft stand-out brands: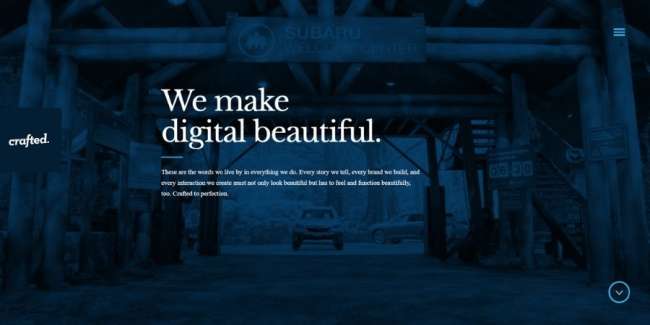 Location: New York City, NY
Average hourly rate: $125/hour
Notable clients: NBA, New York Times, NBC and more
Expertise: Branding, Video Production, Website Design, Content Development, App Design and more
Crafted is a brand-first creative agency building brands and interactions that not only look beautiful but also and function beautifully.
The agency focuses on helping brands in the media sector but it also works with world-known brands across industries providing them with advertising, video production and other creative services.
Location: Chicago, IL
Average hourly rate: $150/hour
Notable clients: Coca-Cola, Siemens, IBM Watson and more
Expertise: Branding, Corporate Identity, Corporate Communications and more
Paragraphs LCC is a creative branding agency and a one-stop-shop for firms looking to reposition themselves and build their business in ways they've never considered.
The company has worked with global brands like Coca-Cola with the aim to grow their revenue, market share and brand awareness.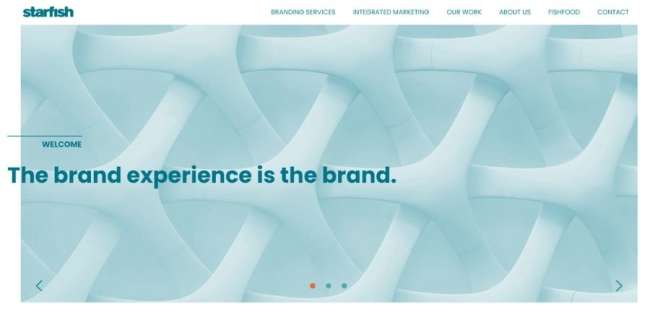 Location: New York City, NY
Average hourly rate: $150/hour
Notable clients: Dunkin Donuts, Avis Budget Group, Weight Watchers and more
Expertise: Brand Strategy, Brand Story, Brand Naming and more
Starfish is an award-winning branding agency that builds unique and compelling brands.
They have a diverse portfolio and their unique strength lies in integrating brands into all digital and physical customer interactions to help them create meaningful relationships and satisfying experiences.
Location: New York City, NY
Average hourly rate: $150/hour
Notable clients: Samsung, Dunkin Donuts, Polaroid and more
Expertise: Brand Strategy, Branding, Packaging Design, Product Design, Product Design and more
Imagemme is a New York-based design studio focused on sustainable packaging design, brand identity development and purpose-driven brand positioning.
Their clients include successful beauty and food startups such as Clove&Hallow and Ohza and also household names such as Polaroid, Samsung and Avene.
Location: Chicago, IL
Average hourly rate: $150/hour
Notable clients: Perdue, Saputo, Buddig and more
Expertise: Brand Strategy, Brand Identity, Packaging Design and more
PKG Brand Design is a creative package design agency that creates attractive package designs, particularly for the food and beverage industry.
They create compelling brand stories for national and global clients helping them attract shoppers and grow sales.
Best Digital Marketing Companies To Work With In 2023
The best agencies providing digital marketing services in 2023 are:
Location: New York City, NY
Average hourly rate: Inquire
Notable clients: BuzzFeed, Paris Hilton, Kenneth Cole and more
Expertise: PPC, Social Media Marketing, Email Marketing, Copywriting, eCommerce Marketing and more
Juice is a leading digital marketing agency that focuses on result-driven strategies. They build scalable and efficient campaigns that are aimed at generating leads, maximizing ROI and driving revenue.
They have worked with world-known brands and they are the best at growing companies like they've built their own business in the past.
Location: Miami, FL
Average hourly rate: Inquire
Notable clients: Jack Daniel's, Washify, W Hotels and more
Expertise: Advertising, Data Analytics, Website Design and more
Anderson Collaborative is an award-winning integrated marketing company that focuses on building performance marketing funnels for clients around the United States.
Their core expertise lies in creating strategic marketing plans for their clients that focus on business development in three core areas: cross-channel promotion, website design and development and data analytics.
Location: San Diego, CA
Average hourly rate: Inquire
Notable clients: Tony Robbins, Wedding Wire, DoorDash and more
Expertise: Social Media Marketing, Email Marketing, Amazon Marketing and more
Ignite Visibility is a digital marketing agency with a strong focus on PPC and SEO. The company builds custom solutions tailored to meet the specialized business objectives of each client.
They have represented over 150 clients across various industries like automotive, fitness, insurance and more.
Location: New York City, NY
Average hourly rate: Inquire
Notable clients: New York Fashion Week, Lula's Garden, Funzing and more
Expertise: Conversion Optimization, Social Media Marketing, Content Development, SEO and more
Mayple is a digital marketing company whose mission is to help brands succeed and reach hyper-growth while avoiding the risks of today's traditional digital agency model.
The company particularly develops strategies for eCommerce companies looking to scale. 
Location: New York, NY
Average hourly rate: $125/hour
Notable clients: Sony, Microsoft, NASA and more
Expertise: Digital Marketing, Branding, Web Design and more
Digital Silk is a creative, full-service digital agency focused on growing brands online. Their services are aimed at improving customer experiences online and offline.
What makes this company stand out is the guidance its clients receive from its dedicated digital strategists.
Why Do Businesses Need Branding & Digital Marketing Agencies In 2023?
According to DesignRush's report on the demand for agency services during Covid-19, over 80% of agencies reported an increase (in at least one field) in their branding and digital marketing services.
The top five digital marketing services requested by clients are:
Social media marketing
SEO marketing
Digital advertising
Content marketing
Search engine marketing
The top five branding services requested by clients are:
Communication strategy
Logo design
Small business branding
Brand strategy
Graphic design
This report indicates that organizations are increasingly investing in professional branding and digital marketing services.
What is the source of the uptick? Why is this happening now?
The pandemic has left its mark on many areas of our lives. With restrictive measures, national lockdowns and social distancing, people naturally gravitated to spending more time online, interacting with digital channels.
This urged businesses to rethink their strategies for growth and to take advantage of the expertise of the best agencies offering branding and digital marketing services.
The shift towards online business also made the market more competitive than ever.
How do you gain a competitive advantage when everyone is trying to get a piece of the same pie?
By focusing on the details.
While there is a lot you can do to advance your brand, the help of an experienced professional will give you the slight edge you need to outperform the competition.
These are the top three reasons why businesses count on the help of the best agencies on our list:
Reason #1: Stand Out In An Increasingly Competitive Market
86% of consumers claim that authenticity plays a major role when choosing what brands they like and support. (Stackla)
In today's competitive market, it truly matters how businesses present themselves to consumers.
People value originality and it is something businesses should never take lightly.
According to Sprout Social:
Today's consumers not only expect the brands they like to be authentic but also honest. In fact, consumers reward authenticity with loyalty, which ultimately results in returning clients and repeated purchases, a goal every business wants to accomplish.
Brands can start being more authentic by:
Being transparent and consistent (both in their identity and messaging)
Providing great quality and keep their promises
Taking part in their clients' conversations
Offering outstanding customer service
Above all, brands need to have values that they can stay true to.
Professional branding companies do not only understand what it takes to stand out in a competitive market but possess the tools to help businesses do that.
Reason #2: Amplify Reach On Saturated Channels
No matter how compelling your offer is or how great your products are, improving brand awareness and increasing reach should be part of your marketing initiatives if you want to drive your business forward.
However, considering the fact that digital channels are more crowded than ever, it takes time and a tailored approach to stay ahead of your competition.
This is where a digital marketing company will come in and help you define your next steps, determine what channels work best for you and detail an action plan that will increase engagement.
A few possible approaches a digital marketing company might take include:
Making your brand an authority in your industry
Promoting your brand via paid advertising
Partnering with influencers
Reason #3: Build Relationships
An interesting fact says that:
A customer will share a positive experience they had with a brand with an average of nine people
A customer will share a negative experience they had with a brand with an average of 16 people
What does that tell us? That a single interaction with a customer could be the end or beginning of your brand's relationship with them.
How do you ensure your brand is part of stat number one?
By offering extraordinary customer service.
It is one of the major factors that can help you establish meaningful relationships with your clients.
It makes them feel heard and appreciated.
Taking care of the clients' needs by delivering professional and helpful services matters because customer-centric companies are 60% more profitable than those agencies that aren't. (Deloitte)
Customer service functions as a retention tool, ensuring repeat purchases.
Building meaningful relationships depends on various factors, an areas that branding and digital marketing agencies can help you with:
Understanding your customers and tapping into their emotions
Personalizing your communication
Seeking feedback and showing that you genuinely care about them
Handling negative feedback the right way
Showing appreciation to clients by introducing loyalty programs
And more
In addition, these professional agencies not only have the skills and resources to help you establish significant relationships with your customers, but they also have the access to premium customer relationship management tools.
These are vital in tracking your clients' activities, analyzing their behavior, sending personalized emails and notifications and more.
Other Types Of Agencies To Consider Hiring This Year
Other types of agencies that can help you increase brand engagement in 2023 are:
Video Production
Based on Wyzow's report on The State of Video Marketing in 2021, the number of businesses that use video marketing as a tool jumped from 61% to 86% since 2016.
Businesses claim that video content matters in helping clients gain an understanding of their products or services.
In fact, 94% of organizations agree with this fact.
Video content helps organizations drive engagement but also increase sales.
According to the same source about eight in 10 consumers have purchased a piece of software or app after watching a branded video.
However, while the video is one of the biggest assets brands can use to grow their businesses, users will keep their focus only if it is engaging.
This is where video production companies can be quite handy.
They have the know-how and creativity to develop videos based on research and strategy while incorporating the latest trends and using cutting-edge tools and technologies, which not every brand can afford in-house.
Digital PR
Digital PR is a strategy that businesses use to increase awareness, drive engagement and establish credibility. It relies on various online strategies like:
Online reputation management
Content marketing
SEO
Social media marketing
Influencer outreach
Link building
The power of this approach goes beyond the standard press release. In fact, it relies on the intersection of powerful storytelling with the brand's message where the goal is to get online coverage on top-tier publishers.
An interesting fact says that 63% of buyers trust what influencers say about a brand more than they trust what brands say about themselves.
A digital PR agency will not only reach out to the right influencers but they will execute various other strategies to improve your brand image, gain trust among your audience and establish you as an authority in your niche.
Augmented Reality (AR)
According to eMarketer, the number of AR users will amount to 95.1 million by 2023.
Besides the increased usage of video content, augmented reality (AR) is also gaining popularity.
This rapidly growing field of technology can help brands:
Create interactive, digital user experiences
Personalize content to the audience's needs
AR can be particularly useful for retail businesses like fashion where shoppers can enjoy certain benefits like:
Browse 3D products from the comfort of their homes
Virtually try products
Scan products to get product information
This ultimately benefits businesses allowing them to:
Create a buzz about their brands
Boost brand recognition and differentiate themselves in the market
Drive customer engagement
Boost sales
When executed properly, AR can positively impact your business and drive results in the form of clients and revenue.
However, this strategy requires a strategic approach and technical expertise. This is where the best AR solution companies can be quite helpful. They offer the specialized skill set needed to navigate the complexities of augmented reality, from conceptualization to deployment.
Takeaways On Growing Brand Exposure With Branding & Marketing Agencies
In 2023, brands need to consider branding and digital marketing services, particularly for the following reasons:
Stand out in the increasingly competitive market
Amplify reach on the crowded channels
Build meaningful relationships with customers
The best agencies on our list have the expertise, tools and resources to execute your project and drive measurable business results in the form of:
Higher engagement
Returning clients
Repeated purchases
Boost in revenue
Other types of agencies brands should consider this year to drive brand engagement are:
Video production
Digital PR
Augmented reality (AR)
Subscribe to Spotlight Newsletter
Subscribe to our newsletter to get the latest industry news