Although both public relations and marketing boost brand awareness and build relationships with customers, they differ in their goals, target audiences, tools and success metrics
If you have a business, you may have heard how important public relations (PR) and marketing are for its performance. And you also may have wondered about the difference between the two.
Here we'll compare PR vs. marketing, including both their similarities and differences.
Plus, we'll explain how the use of both public relations and marketing can boost your revenue by intertwining your public perception and your marketing efforts to increase sales.
What Is Public Relations?
Public relations is the process of managing a brand's public image by building long-lasting relationships with customers, media, investors and employees.
The aim of public relations is to create a positive brand perception and boost brand awareness.
The most common types of PR include:
Corporate communications
Internal communications
Crisis communications
Reputation management
Media relations
Community relations
Social media communications
PR activities can be conducted by in-house PR specialists or an outsourced PR agency.
For a more in-depth look at PR, check out our recent article "What is a PR agency?"
CTA: Looking for a PR firm with a proven track record? Check our partners/ https://www.designrush.com/agency/public-relations
What Is Marketing?
Marketing is the process of attracting interest to buy or sell products or services, through activities such as market research, analysis and advertising.
The aim of marketing is to get consumers interested in your products or services and generate revenue.
Marketing activities can be conducted by in-house marketers or marketing agencies following the 4P principle of product, price, place to sell your product and promotion.
Here's a closer look:
Product: Any item or service you sell to meet the needs of your consumers. Your marketers must be aware of the entire life cycle of the product and how to handle it at every step of the life cycle.
Price: The amount your consumers pay for your product. It reflects the value of the product based on supply costs, competitors' prices and seasonal discounts. Your marketing team can lower the price to make it accessible to more consumers, or raise it to give it a sense of luxury or exclusiveness.
Place: Determines where your product or service will be sold, be it a store display, a web page, a smartphone app or a TV show. The aim is to position your item in front of consumers' eyes and attract attention to it.
Promotion: Includes any activity your marketing team will take to show your target audiences why they need your product or service and why they should pay the designated price.
Common types of marketing include:
Email marketing
Search engine marketing
Influencer marketing
Outbound marketing
Inbound marketing
Social media marketing
Advertising
Public Relations vs. Marketing: The Similarities
So if public relations and marketing are different, why are the terms so often used interchangeably?
The answer is simple: there's overlap between the two.
Both PR and marketing:
Boost Awareness
Though their target audiences may differ, both public relations and marketing create awareness and spread the word about your products and services.
Build Relationships
Both tactics build relationships with your target audience, expecting that these relationships will result in trust and loyalty to the brand.
Use Content
Both public relations and marketing use storytelling and quality content to deliver value for their audience and show your brand personality.
Public Relations vs. Marketing: The Key Differences
Now that we have discussed the similarities, let's explore the differences between PR and marketing.
Key differences include:
Areas Of Operation
Public relations activities focus on both external and internal organization environments.
Marketing focuses on the market and its requirements, including planning, budgeting, developing campaigns and more.
Goals
The goal of public relations is to manage your messaging and communication channels and build a positive perception of your company.
The goal of marketing is to meet the needs of your customers and generate a profit for your business.
Target Audience
The target audience for public relations is a large, diverse group of people that includes your stakeholders, customers, employees and media, along with the general public.
The target audience for marketing includes the person or people who make a purchasing decision, which can include existing and prospective customers, whether business-to-business (B2B) or business-to-consumer (B2C) audiences.
Sometimes, the target audience of PR and marketing may overlap.
Tools
Public relations uses press releases, interviews, editorials, speaking engagements, business events and other public relations programs to achieve your company's PR goals.
Marketing uses online advertising, design, video and content creation, search engine optimization (SEO), emails and more to reach your marketing goals.
Time Frame
With public relations, the results do not show immediately and do not impact sales directly.
With marketing, the goals are short-term, so the results can be seen immediately, especially after launching paid advertising campaigns.
Success Metrics
Success in public relations is typically measured by generating "buzz,", gaining positive media exposure, bringing positive change in regards to your brand perception, winning awards at industry events and more.
In marketing, success is defined by figures, such as increased online traffic for a certain product or service, growth of followers on social media, increase in your email marketing reach, conversion rates and ultimately an increase in revenue.
Legitimacy Of Messages
PR messages delivered via media and bloggers get earned exposure and are considered by consumers as more legitimate compared to the marketing messages that are typically paid for.
Influence Scope
While PR uses power to influence the mind through reputation management, marketing uses power to influence buyer behavior by answering their specific needs and pain points.
Return On Investment (ROI)
The ROI in public relations is increased credibility and trust, which is difficult to measure.
The ROI in marketing includes new customers and generated sales.
A Day In The Life Of A PR Expert
Now that we have listed the major similarities and differences between PR and marketing, let's go a little further and explore the typical activities a PR professional could perform for you, as a client, on a typical working day.
Here are just a few examples:
Preparing a speech for an industry event you were asked to speak at
Pitching an exciting product launch story to the media
Writing a press release about a charity event you are organizing
Conducting media training for your in-company spokesperson, and mentoring them on how to speak, behave and dress during public appearances
Organizing interviews with the media for your executives at an annual trade show
Working on internal communication copy to announce a change in your organization and distributing the information via your internal company channels
Preparing a crisis management plan for your company
Handling a company crisis, including statements to media, customers and employees
Meeting with journalists and influencers to build and maintain business relationships
Developing your press kit materials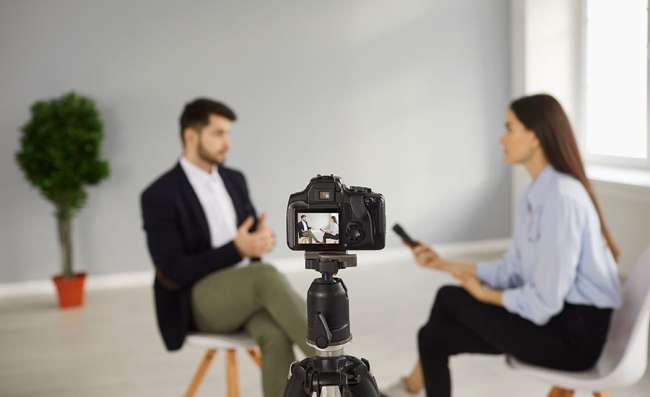 A Day In The Life Of A Marketing Specialist
Conversely, here's what a typical day in the life of a marketing specialist might look like:
Creating brochures to support the sales team
Creating website landing pages based on specific keywords
Drafting a weekly newsletter to send to your clients or customers
Planning a social media campaign to promote a new product or service
Planning an advertising campaign for your new product or service
Buying advertising space on different channels and platforms such as social media, TV, radio and more to advertise your product or service
Conducting market research on your target audiences
Launching a pay-per-click (PPC) campaign
Conducting competitor analysis to identify how your company performs compared to your competitors
Defining key performance indicators (KPIs) to measure your marketing team's efforts
How To Determine If You Need PR Or Marketing
So, when it comes to marketing vs. public relations, how do you determine which kind of expert you need for your brand?
While you may prefer to use your money for a marketing campaign to promote a specific product or service that directly affects your bottom line, investing in a combination of your marketing initiatives and public relations activities may be a better idea.
Let's say you are a start-up company that has not conducted any marketing or advertising, and you want to start getting your brand name out there. Diving directly into a marketing campaign, without first establishing brand visibility, would likely be a waste of money.
Managing your reputation and building a strong relationship with your customers through a public relations strategy before launching a marketing campaign, can help familiarize your target audiences with your brand. This will encourage them to interact with your brand and take part in your marketing initiatives on a later stage.
PR and marketing complement each other by aligning target audiences, key messaging and communication strategies to ensure cohesion.
If you don't have an in-house public relations or marketing team, you can outsource your projects to digital agencies that will use their extensive expertise, network of contacts and tools to plan, execute and measure your PR or marketing project.
Marketing vs. Public Relations: Key Takeaways
Public relations and marketing are often perceived as the same, due to their similarities. Both PR and marketing:
Boost awareness
Build relationships
Use content
However, they differ in more ways than one. PR and marketing differ in their:
Areas of operation
Goals
Target audience
Tools
Time frame
Success metrics
Legitimacy of messages
Influence
Return on investment
Your business can profit from a well-balanced combination of public relations and marketing. With public relations activities, you can create and maintain your positive brand perception. With marketing activities, you can use established trust and loyalty to create marketing campaigns that drive sales.
Outsourcing the services of reputation management agencies and specialized PR companies can help you with all outlines and discussed in this article.
Subscribe to Spotlight Newsletter
Subscribe to our newsletter to get the latest industry news