Let's be honest! The vast majority of commercials are not that great. In fact, most of them are lukewarm — boring at best, frustrating at worst. They get skipped and/or forgotten about.
The most renowned video production companies, however, deliver work that can't be ignored. In fact, there are more than a few shining examples that break the ice (cold treatment), so to speak.
The best commercial videos become part of our collective memory and even a significant element of the cultural zeitgeist. And those are the kind you want for your brand, product, and/or service.
But first – you need some inspiration.
1. Devialet HOLI by Clement Viret
Standout Features:
Animated letters with a glow effect
Referencing the country's iconic festival
The product's "arrival"
We're opening our list of best commercial videos with a stunning fictional ad by Clement Viret for Devialet's HOLI phantom speakers.
The opening frame portrays the centered product in motion, hidden in a rusty, earthy environment, with the brand name forming through white animated letters over it. As the speaker opens, we enter its world to witness a vivid, dancing natural environment that references the iconic Indian Holi Festival of Colors.
The ad mimics the festival's notion of good fighting evil. It features light and dark, shadowy visuals one after the other in an exciting set of frames intertwined with people in a simple ceremonial choreography.
The video ends with the product's "arrival" - the last frame features the speaker falling from the sky, traveling between two barren ridges only to land on a tranquil setting on a stone just above a mountain lake's water level.
2. Nightingale Bamboo Muslin Washcloths by Quang Vu
Standout Features:
Follows a happy baby's daily life
Gentle and soothing imagery
Textual narration
The promo video for Nightingale's Bamboo Muslin Washcloths, produced by Quang Vu, is another ad worthy of being included in our best commercial videos list.
The video relies on textual narration to communicate with the audience, combining a soothing shade of green with white text, symbolizing the little ones' innocence. The typeface complements the overall bright setting of the video, which depicts a day in the life of a happy baby and a mom taking care of it.
We see gentle and soothing imagery where the little one interacts with the product in a series of mischievous, playful scenes. While the short and direct typography takes us over the product's main features in a bolded, scaled-up listing, followed by a brief description.
3. Splish Naturals by Mount Up Media
Standout Features:
Impeccable color grading
Relentless and action-packed
Model narration
Next up on our best commercial ads list is Mount Up Media's video for Splish Naturals.
Accompanied by a dramatic, epic hard work tune, we enter the world of our protagonist, a child athlete set to make it big. As we follow the model through thick and thin in this action-packed video, his childish voice narrates it and paints a clear picture of his relentless, astute mindset at work.
As the captivating story grabs your attention, we see a breakdown frame with white text on a black screen that poses the question: what's the secret? The following frames introduce the product that helps the child keep up with his energetic lifestyle.
From a technical perspective, this video encapsulates impeccable color grading that contributes to the overall aesthetic, further highlighting the determined child's success story.
4. Chocodate by CandyMustache
Standout Features:
Following the genesis of chocolate
Product close-ups
Circular visuals
Our following talking point is a delicious CGI video that'll make your mouth water. CandyMustache's ad for Chocodate brings a realistic view of a treat in the making.
The video, filled with thin concentric circles, starts by placing fruity ingredients hovering around a piece of chocolate in the center. The ingredients then blend in a chocolate tornado to form a tasty finished product.
We follow the chocolate's development, intersected with the flagship imagery that associates with Dubai, the brand's place of origin. Once the formation is done, the video transitions into a product close-up with a slow-motion effect that emphasizes its allure.
5. JD Sports - Winter Wonderland by The Chase Films
Standout Features:
Wintery, snowy atmosphere
"Dreams come true" notion
Urban lifestyle
Another example of the best commercial videos is the Christmas campaign video for JD Sports – Winter Wonderland, designed by The Chase Films.
In an exhibition room setting, a young boy stares at his favorite athlete doll in the shop window. Transferring to his point of view, we see a close-up of the new Nike sneakers held by the doll and a boy closing his eyes, awakening his daydream.
In a wintery, snowy atmosphere, he opens his eyes only to find the doll coming to life, inviting him to enter its world. The video proceeds to show us many athletes doing what they do best, presenting their urban lifestyle, smiling, and thriving.
The immersive dream ends with another frame of the boy opening his eyes, bringing us back to reality. However, he's now wearing the highlighted sneakers, emphasizing the "dreams come true" notion of the video.
6. ACO by Revna Studio
Standout Features:
Slow motion
Engaging animation
Uplifting, energetic tune
Revna Studio's showcase of ACO's top-quality mobile accessories is the next entry on our best commercial videos list.
The "In Medias Res" approach immediately focuses on the products highlighted in the video. The ad combines engaging animation and slow-motion effects to list several products and their distinctive properties.
The video also adds polished close-ups and rotating points of view to the mix, with each centered item emphasized through a complementary background color with glossy sun reflections in place.
The visuals are supplemented with a powerful, uplifting, energetic tune that suits the dynamic product placement style.
7. Jewelry Commercial by kinocompania
Standout Features:
Slow and elegant
Intimate
Classy background music
Next on our list of best commercial videos comes from Russia. Kinocompania created a feminine promotion video for a Jewelry Commercial.
The ad depicts a lady in a towel getting dressed and ready for the day. The classy, jazz background music follows her beauty routine and gives us a glimpse of the model's steady, elegant self-care.
Once she chooses a dress and gets her earrings, she approaches a beautiful pink jewelry box on the table and opens it as she sits next to a piano. She wears a ring on her finger and slowly glosses over the piano.
The video ends with her picking up her handbag, ready to leave the apartment and reenter the world.
8. NARVALO - BE PART OF THE CHANGE by Studio Nicama
Standout Features:
Showing trial and error
From amateur to pro
Heavy typography
NARVALO – BE PART OF THE CHANGE is another short promo video worthy of being in our best commercial videos list. Studio Nicama used hip Synthwave music to portray a contemporary, urban lifestyle in all its laid-back simplicity.
The video stars a girl driving around a longboard, trying to learn some cool tricks. Despite eventually being able to dance around on the board, showcasing her pro skills, the video starts with a trial-and-error session.
As we see her failing over and over, the heavy white typography sends out strong, determined messages across the screen, and she starts to get the hang of it. She turns from amateur to pro without hesitation, enjoying the learning process and motivating you not to give up!
9. Fairway Furniture by Pushed
Standout Features:
Dreamy and imaginative
White minimal outlines
Cute scenarios
Next on our best commercial videos list is Fairway Furniture's ad by Pushed. Short and sweet, this ad takes us through some everyday indoor family moments with a refreshing dreamy, imaginative twist.
The design uses minimal white outlines to create digital drawings of real-life situations, turning dull scenarios into cute ones. We see a couple watching TV on a sofa transformed into a tropical day on the beach and children jumping on a bed that's now a pirate ship roaming the seven seas.
As the artwork serves a playful atmosphere for the viewer, it's supplemented by a soothing female voice that takes us through the video.
10. Roksan HiFi Simplified by Lambda Films
Standout Features:
Hypnotic music choice
No narration
Calming imagery
Formed back in 1985, Roksan is a pioneering brand in the field of turntables, amplifications and digital sources. With the launch of their new Attessa range, Roksan wanted a high-end promotional film, or rather, music video to allow their products to shine.
Music for our ears! Working with Roksan (and the Essex-based, parent company, Monitor Audio) for a number of years, Lambda Films produced (with the help of McCann Worldgroup) a sleek and stylish vignette of the Roksan family of products within the daily (and family) lives of their consumers.
Supporting the creative vision with professional video and post-production, Lambda Films transformed everyday routine into something more akin to a music video. The lack of customary narration let the calming imagery speak for itself. Masterful editing paired with Milano's "Suspect" track compels viewers to nod their heads in rhythm.
Strange as it sounds, this shoot was also a first for Lambda. Experimenting with the Dedo Lightstream system enabled harnessing the natural light and creating a beautiful, gentle and homely aesthetic for the video.
11. Temple & Webster by Vidico
Standout Features:
Brief and humorous
Well-acted
Optimistic
Temple & Webster is Australia's #1 online retailer of furniture and homewares. Becoming the market leader took far more than 30 seconds, but the ad video, created by Vidico, demonstrates why T&W's deserving of the throne.
An extensive online campaign via YouTube and broader social channels resulted in a 335% increase in brand awareness and drove all other areas of brand awareness in a steep upward trend.
They also included a TVC campaign further building advertising recall.
Among other factors, this success can be attributed to the fact that the video focuses on a single message and/or tagline: "Furniture of your dreams, delivered."
The commercial is a perfect blend of optimistic, tongue-in-cheek, Aussie humor, ideal length, color choice, and video & sound design. It's positive, practical, beautiful, and most important of all, familiar.
12. Barber by Rocketwheel
Standout Features:
Impressive 360-degree shots
Gradual haircutting progress
Excellent music choice
Rocketwheel's "Barber" video is an excellent example of how your day-to-day routine haircut can be transformed into an exciting experience.
It's not just the stylish hairdo, mind you, but the way it's presented. With impressive, almost 360-degree camera shots, imposing closeups, and an appealing music choice, the video is more akin to the "Hollywood magic" found in blockbusters like "John Wick."
Clocking at just around 20 seconds, it manages to demonstrate meticulous skill, both of the barbers' and the team behind the lenses.
Standout Features:
Showcases the software's functionality
Masterfully edited
Great sound design
Corel PaintShop Pro 2021 is the latest version of the renowned image editing software that focuses on speeding up and improving a range of tasks through the power of AI.
"Whether you're a complete beginner or an experienced image editor, the software is designed to provide levels of functionality and automation to appeal to all ability levels."
This is the statement used as a basis for Simple Story's video creation. Without using anything outside the confines of this rather impressive editing software, the agency managed to craft an exciting reel of its functionality.
There's no unnecessary narration, just the sheer power of PSP 2021, boosted by the thrilling background rhythm.
The video is a textbook example of what video marketing should look like – it doesn't try to sell, it simply delivers. (In Yoda's great words: "Do, or do not. There is no try.") It's simple, on point, and visually impressive.
14. Tespo by Three Lyons Creative
Standout Features:
From "nightmare" to solution
Soothing narration
Eye-pleasing product beauty shots
While it is true that IoT home solutions have not quite taken off as predicted a few years back, there is a definite trend in personalized nutrition delivery systems which are increasingly coming closer to our homes.
Tespo, one of the market trendsetters, a vitamin and supplement dispenser company, delivers nutrition formulas in individually dosed, 31-serving pods that allow consumers to take the formulas as liquids, thus eliminating pills and increasing user compliance.
When producing the Tespo video, Three Lyons Creative's primary objective was fairly simple – point to obviously superior features. However, the agency went beyond by telling a story, demonstrating the unique value proposition, and instructing users on how to use the ingeniously simple vitamin dispensers, all while staying within the relative periphery of traditional product commercial methodology.
Three Lyons Creative developed a three-story treatment. Starting with a concept called "End Your Vitamin Nightmare," they put together a 1:20 minute video ad that mixes animated nightmare humor with product beauty shots.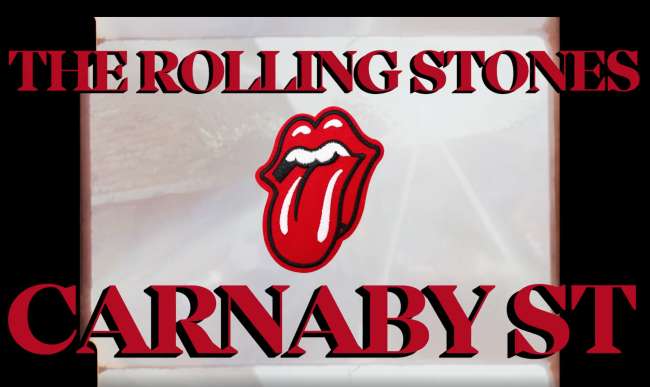 Standout Features:
Usage of vintage equipment
Harks back to 60s
London-centric
Located on the world-famous Carnaby Street in the West End of London, (right under the famous Spirit of Soho mural), Rolling Stones CS is a brand-new exciting flagship store that brings the spirit of the 60s to the present day.
This isn't just another retail shop. It's the ultimate experience for Rolling Stones fans, young and old. True to their name, Our Own Brand made an original and head-turning campaign that not only supports RSCS' launch but also embodies the said experience.
The end result is a truly unique, London-centric video that seamlessly balances past and present.
With the global heritage (as well as notoriety) of the Stones setting this epic scene, the agency decided to throw caution out of the window and shoot solely on 16mm and 35mm film for both stills and moving images, harking back to the cameras of the 60s and 70s to create the same warm, albeit gritty feel.
Last but not least, even the legends themselves took part in the campaign. The Rolling Stones posted it across all of their social and digital channels and the launch of the store was a storming success.
16. Samsung x The New York Times by BluBlu Studios
Standout Features:
Animation
Sound design
Narration
Fortunately for all of us, the so-called "green agenda" is becoming more and more dominant in recent years. Large brands are focusing on sustainable and environmentally friendly practices and such is the case with Samsung as well.
In co-operation with T Brand, BluBlu Studios created a charming animated film for Samsung's new generation washing machine and its eco-friendly solutions.
The goal was to showcase the benefits of using the product and how it's positively affecting the users' lives. Delightful animation, paired with lulling music and narration glues the audience's eyes to the screen while educating them about what's truly important — the environment
17. A Cut Above by Charter and Co
Standout Features:
Ear-pleasing sound design
Impressive landscapes
Practically palatable
FryingPan Bacon does a lot more than make great food – they tell a story with each pack of bacon. Behind each tasty morsel is a sustainable process and caring, cruelty-free farms. That's too long of a tale for your typical packaging label, so the company decided on another form of storytelling to elevate their message — a brand anthem video, or a series of them.
An ideal partner for this project, Charter & Co took both the product and its story on a road trip. Traveling from the Chicago suburbs to Aspen, Colorado, C&Co created an airtight plan, assembled their best gear, and traveled West. Both literally and in spirit.
The combination of impressive vistas, somber Old West-inspired guitar strumming, and Charles Bronson-like voice-over transports viewers to the frontier, making them feel every whiff of the bacon sizzling in the wild.
The video truly is "A Cut Above," promoting sustainability, wholesome tastiness, and traditional notes interweaved throughout.
18. Introducing REVEAL by Production M
Standout Features:
User's POV
Pleasant music score
Dynamic
REVEAL Video (by Firework) is a patent-pending technology that combines horizontal and vertical video into a uniquely immersive viewing experience. This exciting feature allows creators to think "outside the frame" and make something truly innovative. On the other side of the screen, REVEAL takes viewers on an immersive journey through short-form video.
When creating a video ad for the revolutionary app, Production M didn't have to look far for inspiration. They just REVEALED (pun intended) its features in a fun and creative way. By blending the user's perspective with an enjoyable music score, Production M opened a "window" of opportunities.
19. HydroTap by JV Studios
Standout Features:
Creative messaging
Focused on HydroTap's incredible functionality
Showcases everyday life benefits
As the commercial suggests, the HydroTap by Zip Water is not just a faucet, but water at its best. With its dazzling ability to instantly dispense filtered boiling, chilled, and/or sparkling water, it's no wonder the HydroTap is becoming the center of day-to-day life.
For that reason, it was only logical for JV Studios to center the video around the lifestyle and everyday uses of how the HydroTap is the go-to for all your drinking needs.
Rather than focusing on the wow effect or innovation previously seen on shows like "The Jetsons," JV Studios aims to "share a drink" with the viewers and showcase HydroTap as the future of every household.
20. LabVantage by MultiVision Digital
Standout Features:
Creative use of infographics
Informative narration
Professional
LabVantage Solutions, Inc., based in Somerset, NJ, provides laboratories with a comprehensive portfolio of informatics products and services, including Laboratory Information Management System (LIMS), integrated electronic laboratory notebook (ELN), and business intelligence.
Their industry-leading solutions and services, as well as more than three-decades-long experience in laboratory informatics, are expertly showcased in the featured video, produced by masters of the trade, MultiVision Digital.
It's more than just beautiful visuals, but the combination of informative narration, well-directed staff, striking infographics and copy that keeps the audience's eyes glued to the screen. The video manages to tell a story and promote the brand and its services as leading in the industry.
21. Kodak Alaris M1 by The DVI Group
Standout Features:
Real people testimonials
On-screen graphics and stats
Emphasis on convenience
Since Kodak Alaris released a new photo printing machine with a sleek, modern design, they wanted to show grocers across the US exactly how convenient it'd be to place said machines in stores.
They asked the DVI Group to create an inviting promo video — and the agency delivered.
In the (rather absurd) era where we, on average, take more photos daily than we took in a year just two decades ago, the truth is we never physically make them. The age of photo albums has sadly passed. Or not, if Kodak Alaris has anything to say about it.
To change the general perception of physical photographs, the DVI Group used real people to rediscover the magic. Combining the casual testimonials with clean graphics and on-screen statistics (that proved even young adults in the digital age still love a classic printed photo), DVI made sure Kodak Alaris stands tall. Conveniently.
Standout Features:
Future-proof
Focused on the product and technology behind it
Trendy
"Are you ready to upgrade your vitamin game?" Nourished (or Nourish3d) is the world's first truly personalized nutrition product made by patented 3D printing tech and a vegan encapsulation formula to create totally bespoke and delicious vitamin stacks.
So, let's get this straight... 3D printed vegan vitamin nutrients? Sounds a little farfetched, isn't it? However, the brand's promo video, made by Coal, proves that the future is now and it's here.
The video shows the product journey: from its innovative, custom printing process precisely tailored to meet consumers' needs to being transported across the UK as "the highest-rated vitamin."
Subscribe to Spotlight Newsletter
Subscribe to our newsletter to get the latest industry news