Your ability to convince consumers to choose you instead of your competition is fundamental to your business' success. And, that's an extraordinarily difficult job. There's always another company, or another product prospects could spend their money on instead of yours.
In this fast-paced world, where consumers make snap judgments about the brands they encounter in their online browsing, companies need a website design that communicates the value of the product or service they are selling. Simply put, they need a web design that expresses and demonstrate their unique value proposition.
When it comes to advertising agencies, it seems that they are too busy to work on other people's strategy to actually make their own websites stand out. A lot of them are unable to tell prospects their worth. They usually design unique value propositions (UVP) that are easier for them to express that for their customers to understand.
Of course, there are a few notable exceptions.
In this article, we will focus on the companies who nailed a design that communicates their UVP loud and clear.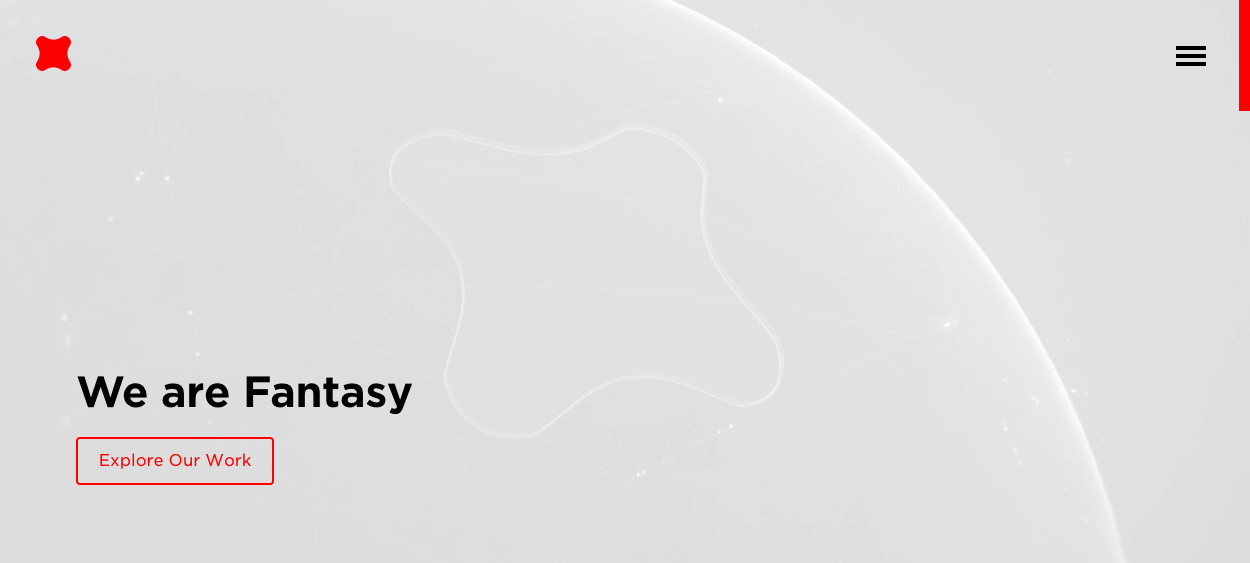 Fantasy.com calls itself a human-centered design agency and makes sure to let you know this when you explore their site. That right there is an excellent example of how great web design can help communicate what your company stands for. Potential clients learn right from the beginning that this is an advertising agency that looks beyond data and tools (although they certainly play a vital role) and focuses on the people that you are selling to and designs solutions that are made to suit their particular needs.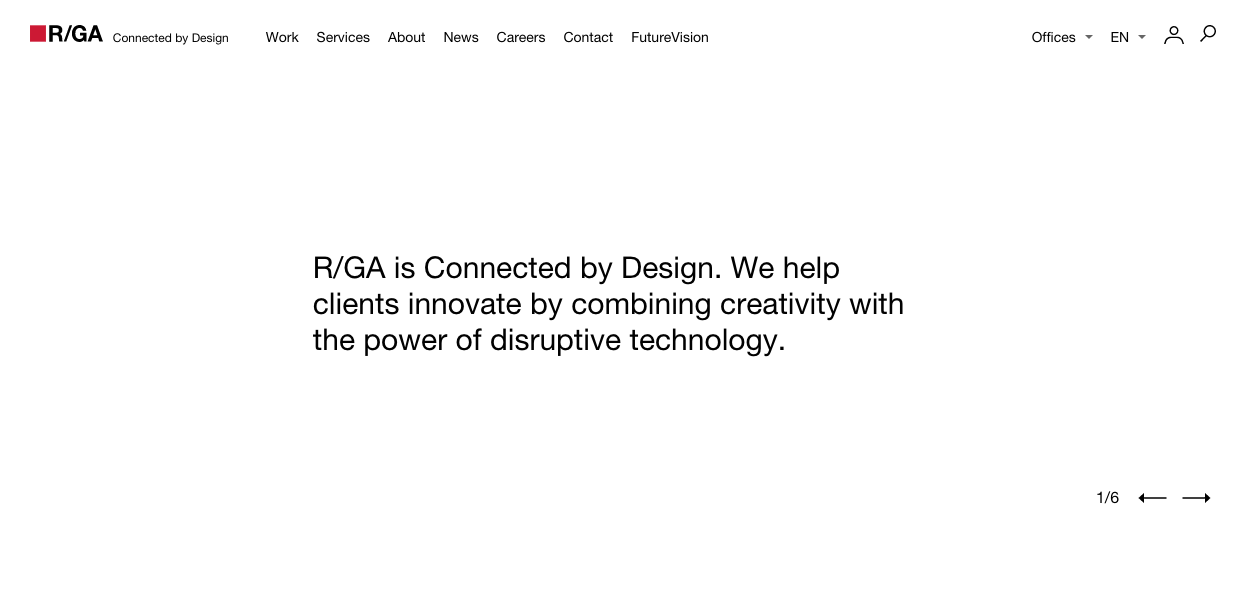 You know that a well-designed hero image can help you convey your message to your audience and make a good first impression. What if you made your unique selling proposition your hero image?
That's exactly what R/GA, a full-service digital agency did. One of the hero images featured in their carousel slide is a reminder of what they do and how. Unlike the conventional web design most advertising agencies use (where they showcase their latest campaigns or boast their awards), R/GA draws attention by conveying how you benefit from using their services.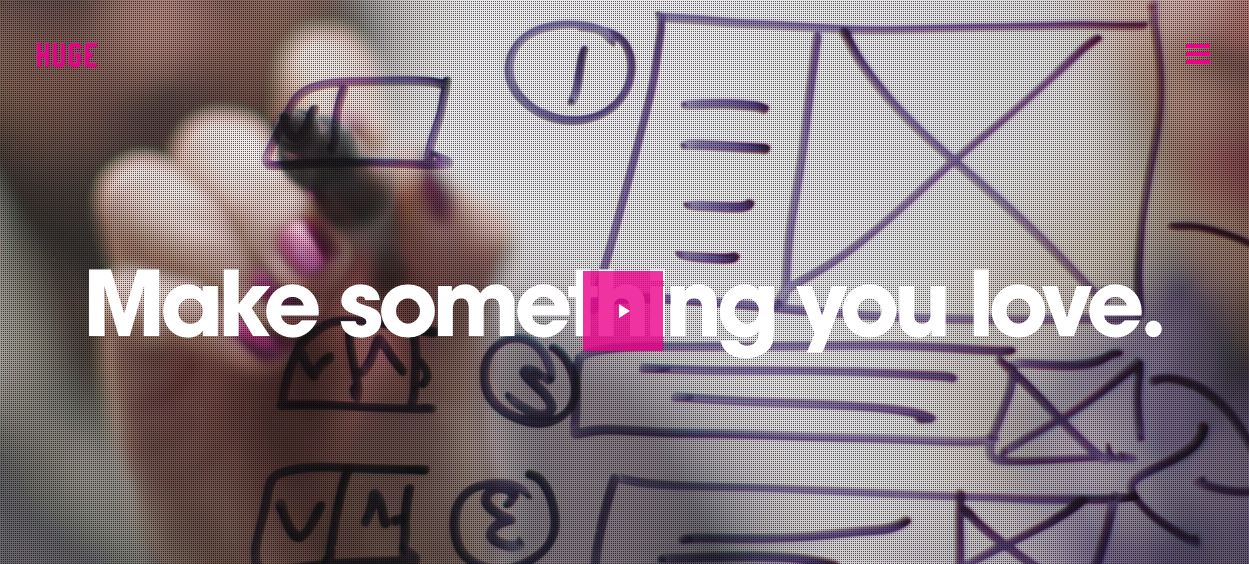 Everything about HUGE Inc.'s website — the bold layout and typeface, the bright color scheme and interactive videography — is designed to make a lasting impression. Even though they don't communicate their UVP on the homepage, you get an accurate idea of the value they can deliver just by looking at how well designed their website is.
Go to their Work page and instead of a hero image you will see a video that presents some of the clients they've worked for (and, believe us, the names are pretty impressive). Make something you love is the message – and, that's how you become aware of what they can help you accomplish.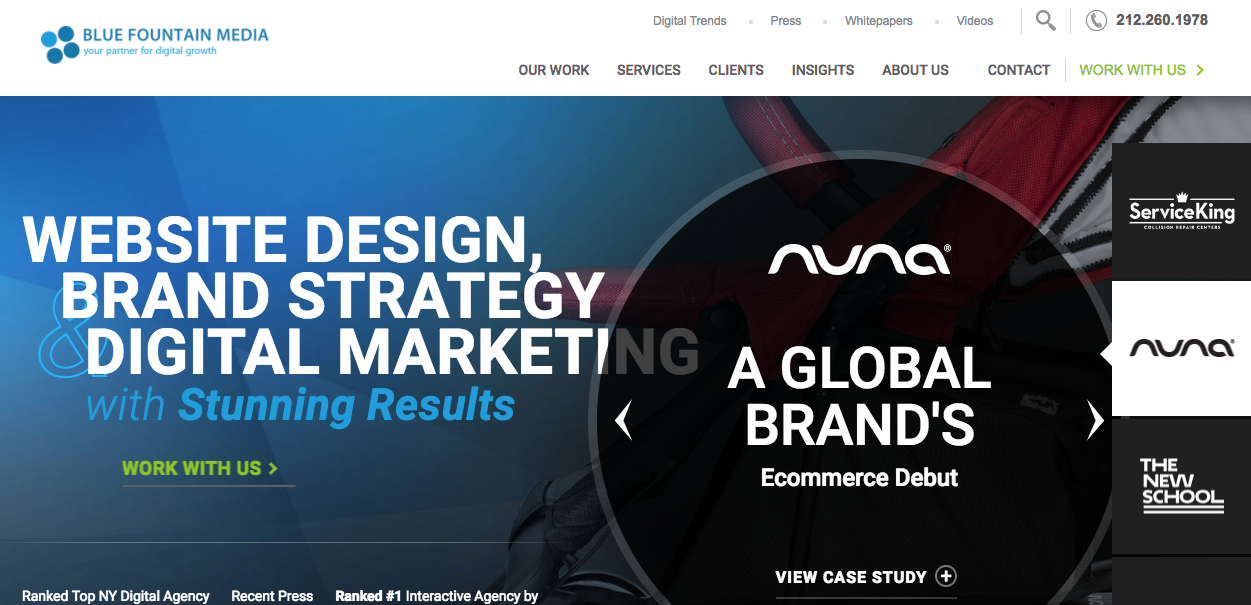 The best unique selling propositions are the ones the help prospects understand the benefits they can enjoy by working with you without having to spend too much time exploring your products and reading about them. That's what Blue Fountain Media manages to convey from the first moment a user lands on their homepage.
"Website design, brand strategy, and digital marketing with stunning results." The simplicity and accuracy of this statement and how quickly it helps visitors understand Blue Fountain Media's core values are what make this an excellent example. You are instantly aware of what they can help you accomplish. The design enhances the value proposition by following it with a compelling service menu and examples of their past work.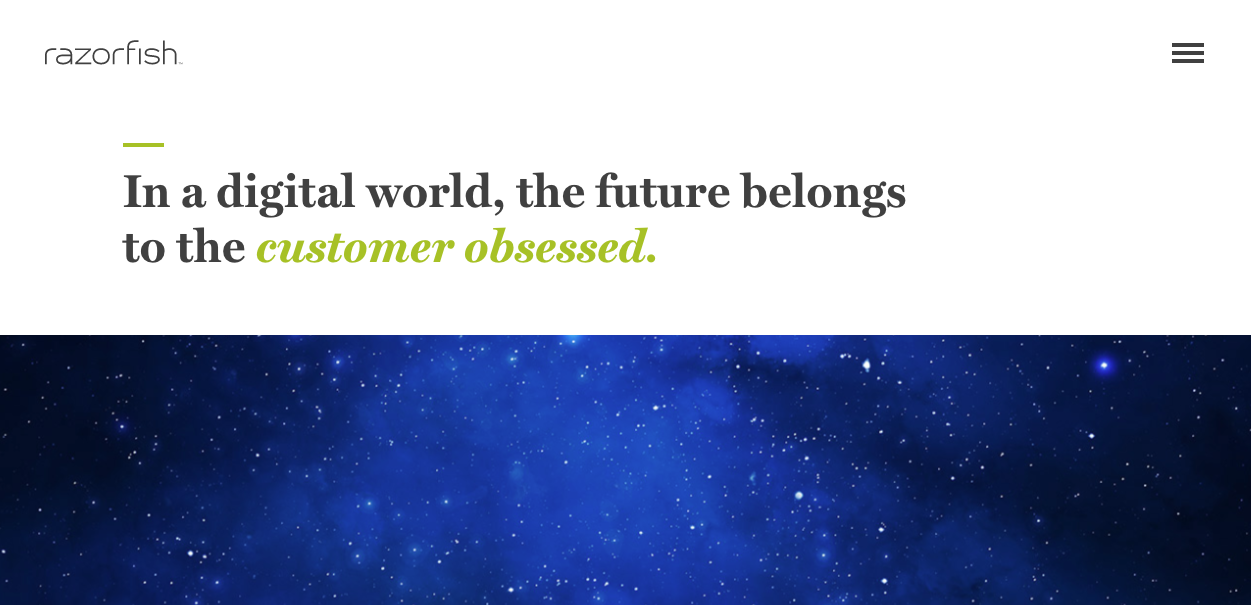 Your customers are the life and blood of your business. You know that, your competitors know that, and Razorfish knows it too. So, they've made sure to let you know that they are customer obsessed right from the second you land on their site.
Each page features a unique and captivating design as well as their core promises. With everything they offer, they make sure to let you know your customers are their main focus.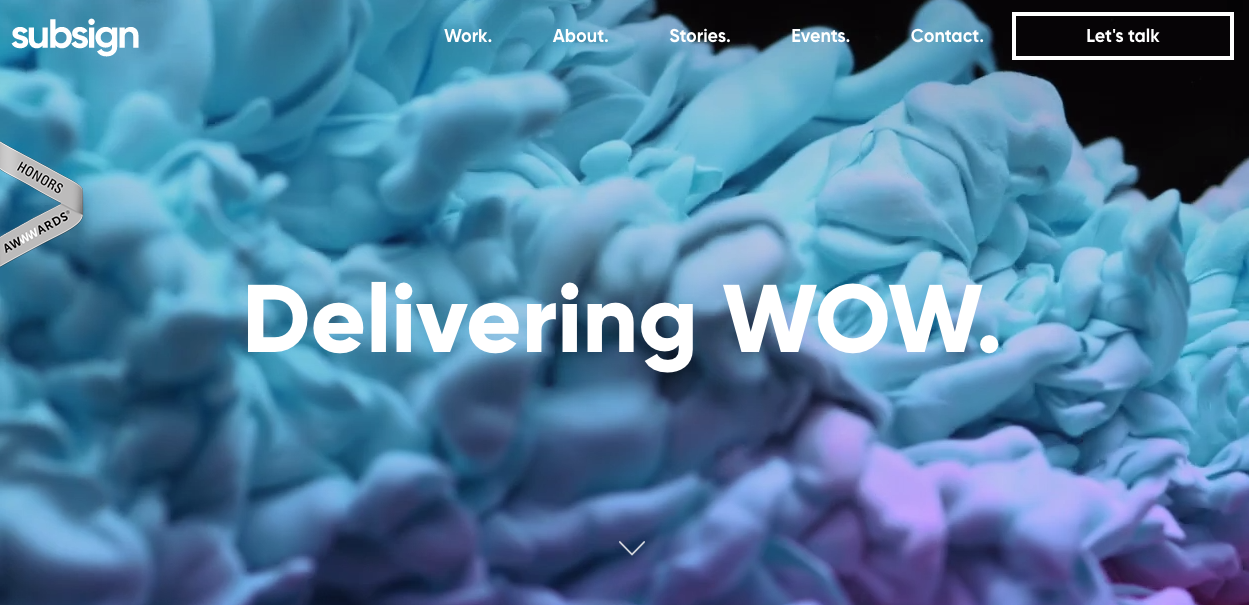 Delivering Wow ­– that's the promise you get when you land on Subsign.co's site. And, while you will have to browse through their work and analyze the results of their campaigns to verify this statement, the homepage sure does an excellent job of mesmerizing you with its design.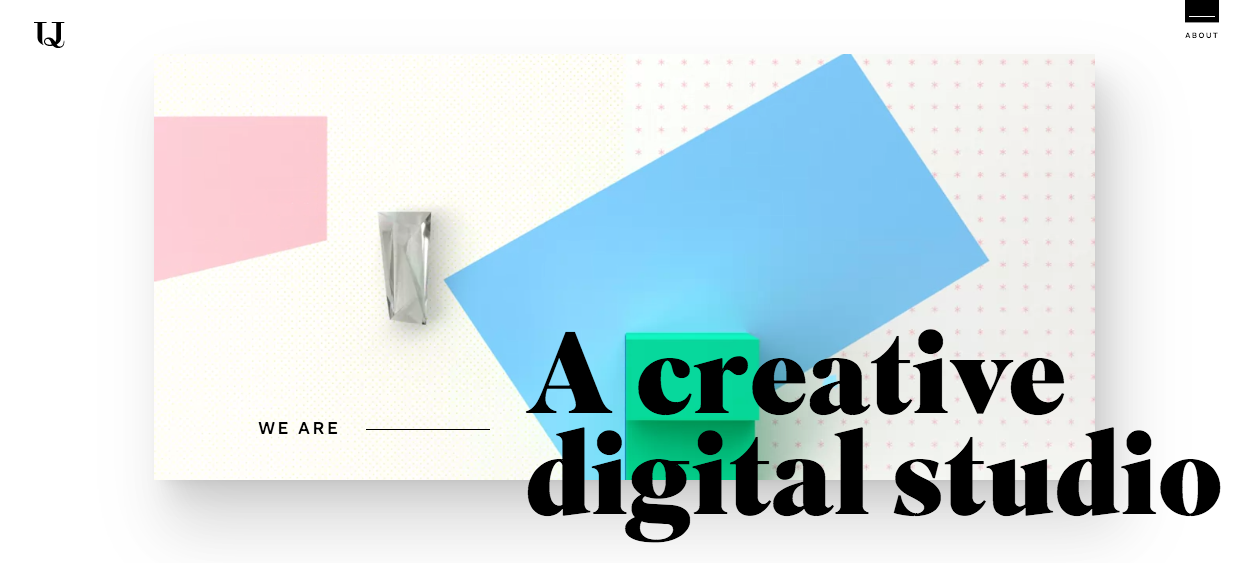 One of the things that make Upperquad stand apart isn't necessarily their unique value proposition but the way they chose to communicate it. Instead of a bold hero image or a clever video, they opted for an engaging animation. The bright colors, odd shapes, and playfulness communicate their benefits better than words: Upperquad is a creative studio that can design beautiful digital experiences for your brand.
In a market so crowded like the advertising industry is, it's imperative to design a website that clearly communicates your UVP. Take a careful look at these examples and learn how you can set yourself apart.
Subscribe to Spotlight Newsletter
Subscribe to our newsletter to get the latest industry news