Originally developed by two brothers from Australia, Jardan Furniture has a history of simple, sustainable craft. Like their handmade collection, their site keeps the user experience clean and easy. It visually communicates the Jardan motto, "Made for Life."
The site design is set mostly on a single page, with a full-screen photo slider displaying a range of products and expansive Australian open spaces. Text and image movements are straightforward and appear parallel on the page, with slight shadows overlaying images with textual content in response to user selections. A drop-down header and pop-out sidebar display navigation options, keeping the aesthetic clear and simple.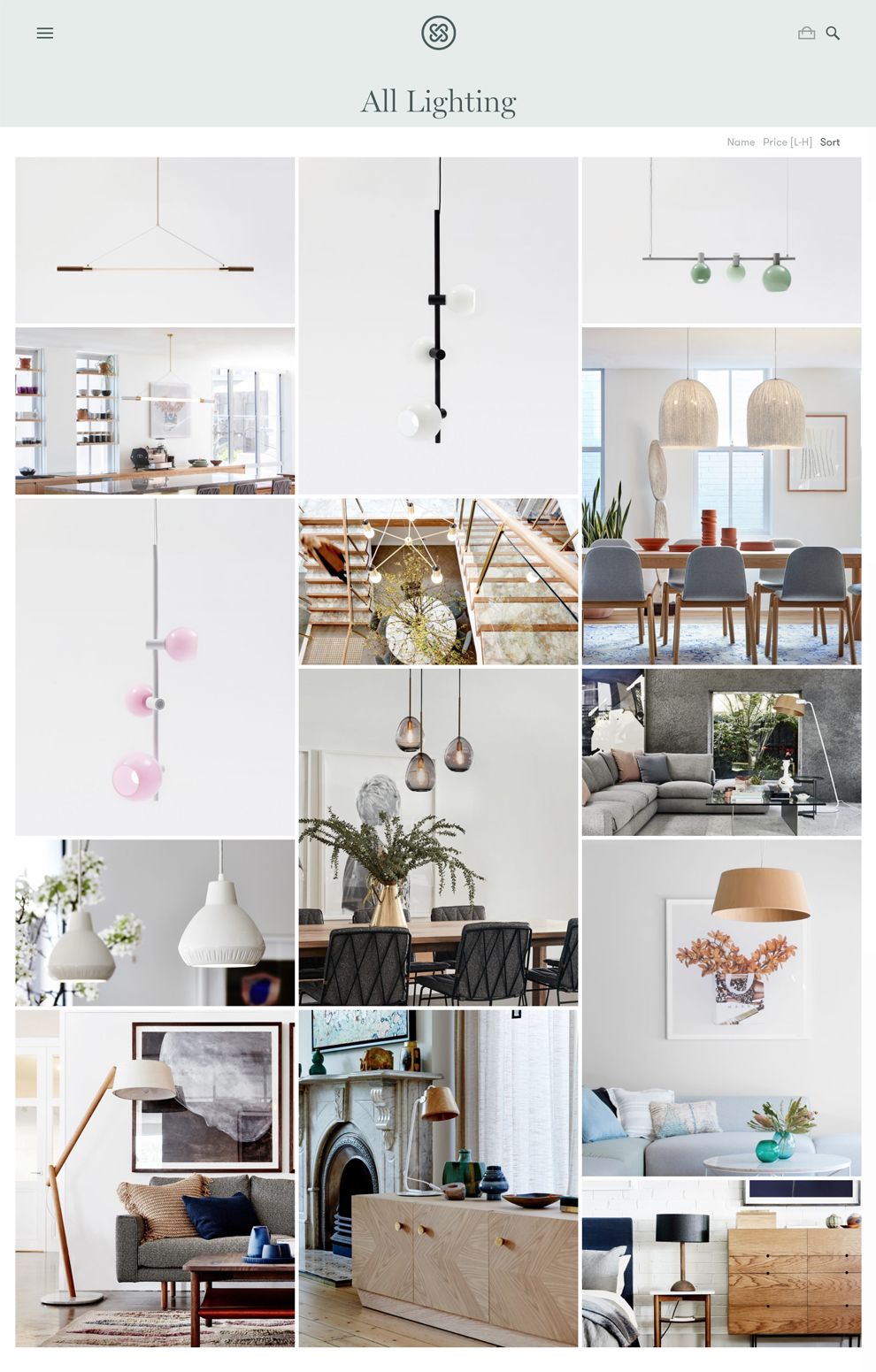 Products are displayed in staggered images that are bordered by thin white lines, and they include small windows that respond to mouse movement. On these pages, scrolling is limited to keep the focus on the variety of luxury home products. Each window contains minimalist product descriptions for furniture, lighting, and houseware, and the text and page borders use a consistent color scheme in gradients of gray.
Users are easily directed to a manageable range of site choices, yet when consumers are viewing products, visual distractions are limited to maintain their attention on the products. This site design relies extensively on the use of negative space, logos, and icons with hyperlinks to direct users toward the menu, shopping, and search options. Users never feel like the visual framework is crowded by too much text.
As users discover products they may want in their homes, they can click each image and navigate to more in-depth description pages. The experience allows users to thoroughly explore each luxury product and become confident that they are receiving only the best. As they scroll through these pages, they can effortlessly access prices, sizing, material descriptions, and even downloadable product handbooks for pieces they especially like. But even with all this added information, the site design still keeps product images front and center by using pop-out bars over full-page photos.
With ease and luxury as the central themes of Jardan Furniture, the site design provides users a light, clean experience to match.
Jardan Furniture is a beautiful website design in the Manufacturing industry.