Now that the days are shorter, the nights are chilly and the afternoons blustery, I crave an early morning cup o' joe and steady caffeination throughout each day more often than not.
And who can argue with that? Whether you're brewing your favorite blend at home or hitting a local coffee shop, it's hard to compete with the comfort that coffee brings.
In honor of the gift that keeps on giving (java), here are the list of the best custom coffee packaging solutions that makes us want to hit a local coffee shop or fire up the ol' Mr. Coffee maker, stat.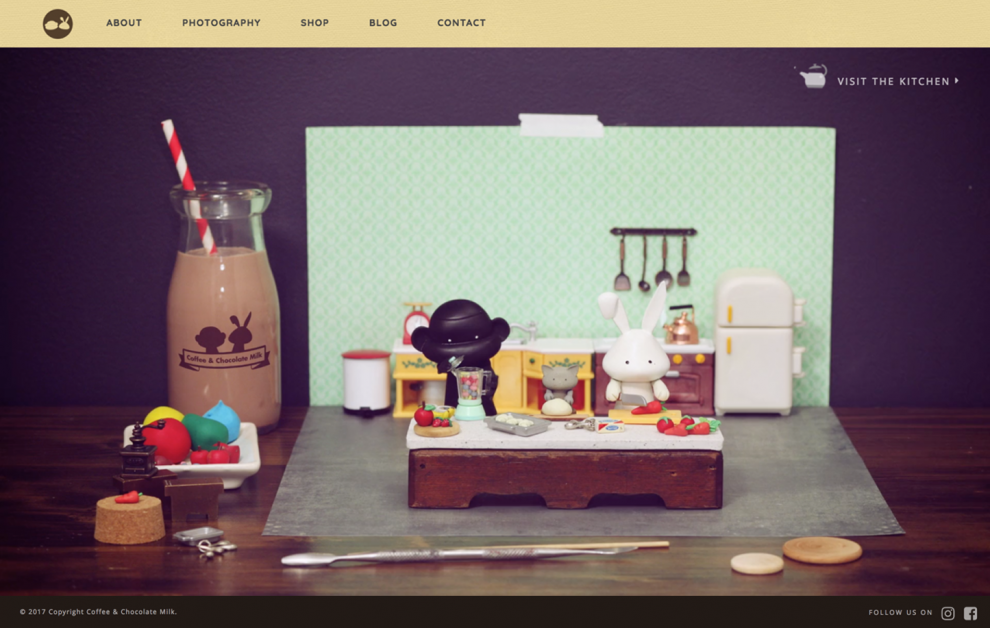 This whimsical animated web series combines two of the best things on Planet Earth (coffee and, you guessed it, chocolate milk) into an immersive and interactive story. As we hover over the figures, we'll see text bubbles and tiny animations that engage viewers into the unique storytelling. Plus, it's easy to navigate to other areas of the "house." Coffee & Chocolate Milk also contains a blog section that provides additional information about the series and its production.
2. Bite Bistro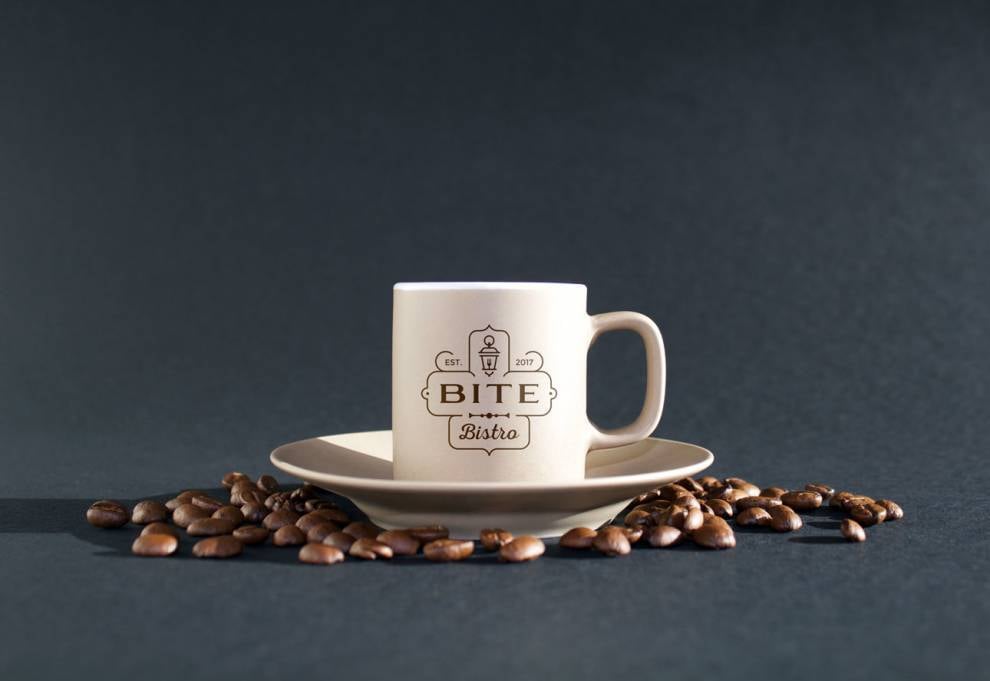 Delicate lines resembling a European street lantern make this home-y bistro extra inviting. This London-like logo is easily transferred onto many surfaces, including bags, mugs, print designs and more. Bite Bistro's logo can be seen in an ultra-minimalist brown and white color, or in a faded midnight blue and soft yellow, which represents the soft light a street lamp exudes after the sun sets.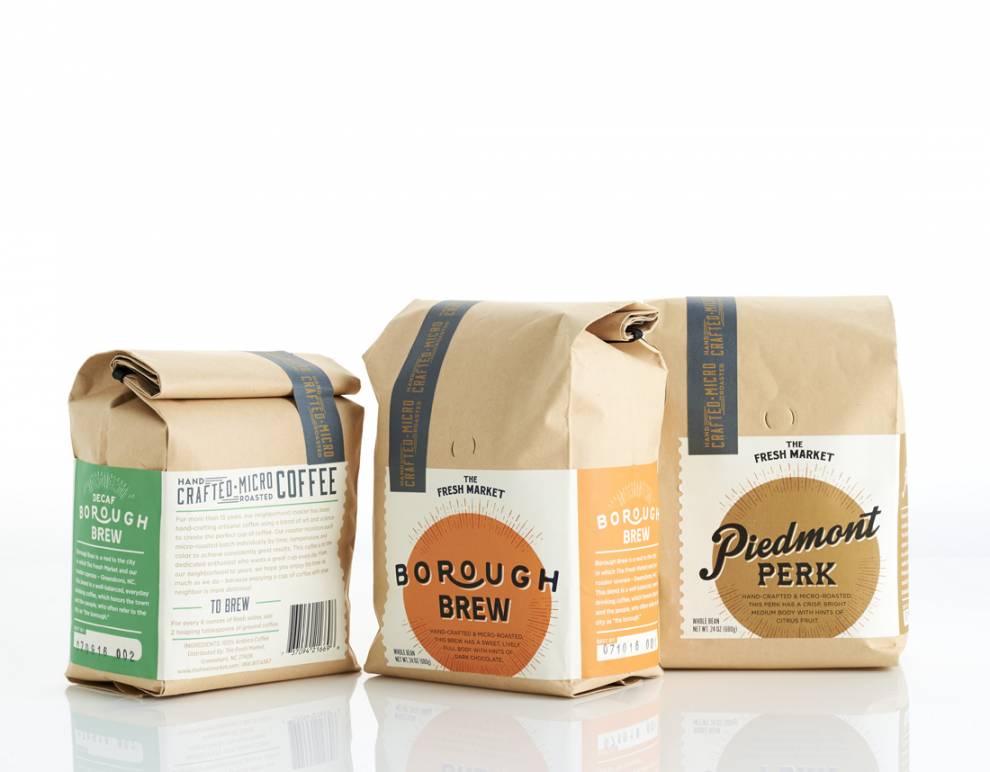 Raw packaging ensures that The Fresh Market Artisan Coffee's packaging feels wholesome, organic and, well, fresh. Meanwhile, mixed fonts and subtle color differences on the label differentiate the various brews so you can snag the bean that fits your morning best. Playful typography adds personality to the brand, so customers feel like they're waking up with a close friend with every sip.
4. Coffee Station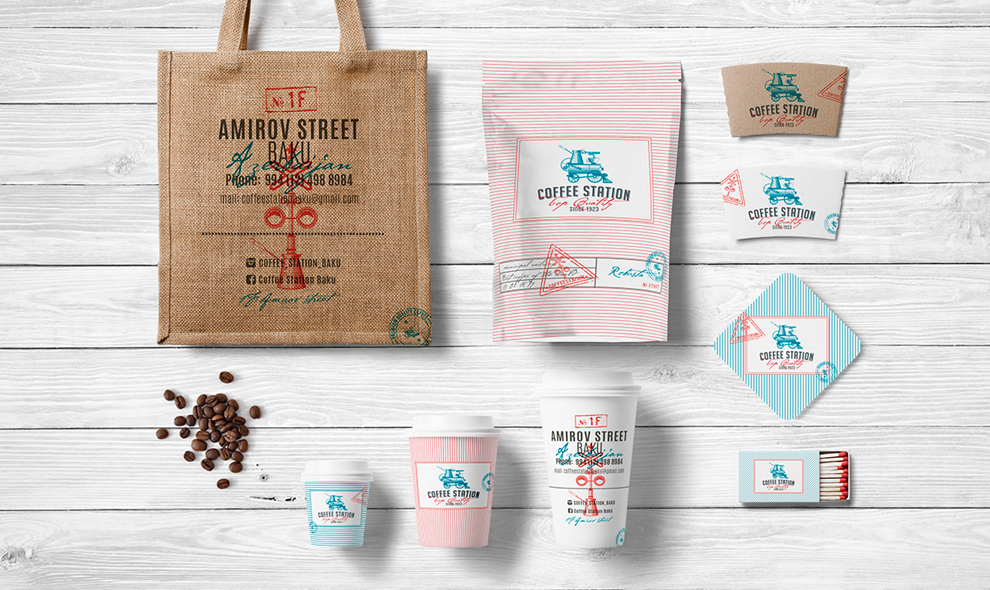 Colorful hues, thin stripes and vintage drawings transport Coffee Station consumers back to 1930s Italy. The designs add texture through burlap totes and accents. Meanwhile, a detailed illustration of a retro train compliments each piece of collateral as a recognizable symbol. Each cup is brought to life with a mix of stamped and cursive font, and various stamps. Head to Coffee Station and stroll the cobblestone streets in style with these retro prints, packages and coffee table swag.

This grid structured website features beautiful imagery from the source of the beans and a stunning high-resolution video, ensuring consumers are well-versed in the brand -- and the coffee's origins. While a teal blue is the main accent color, the product listings showcase various blends that are subtly color coded. The intuitive navigation and easy menu make Blue Tokai Coffee's website seamless to travel through and simple to purchase from.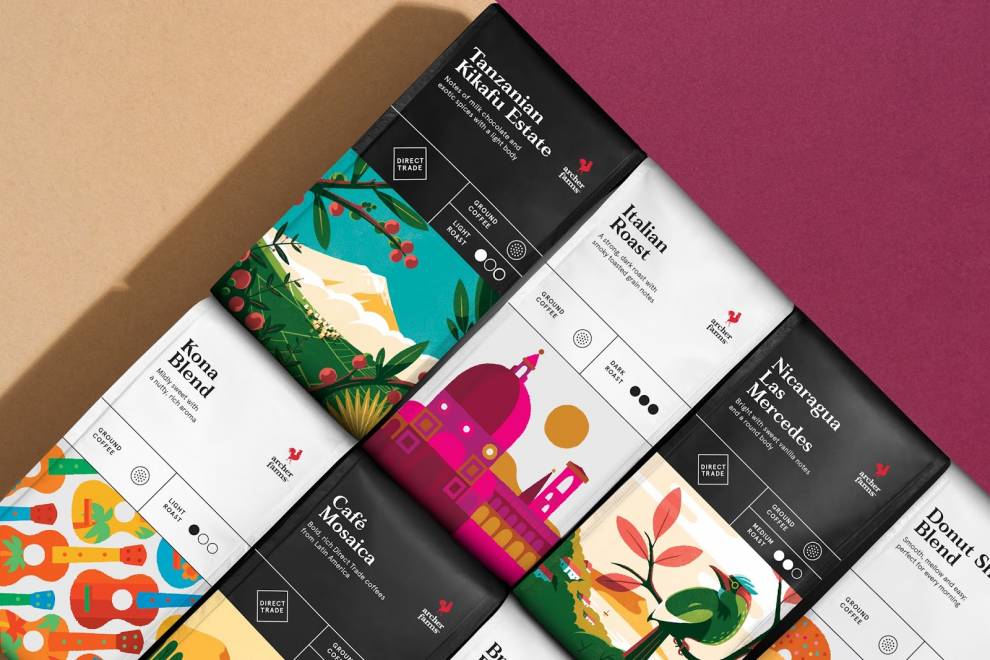 Archer Farms Coffee gives you all the information you need for your coffee in just one glance. Brightly colored custom illustrations display the region the beans were harvested from (and, perhaps, what they might pair well with), drawing users in through beautiful and creative art. Meanwhile, a roast meter showcases strength, so you know exactly which bag will get you through your day with plenty of energy.
Parallax effects and bold, primary colors make this little coffee machine that could stand proud. Users can easily complete a purchase through clear calls to actions and easy navigation.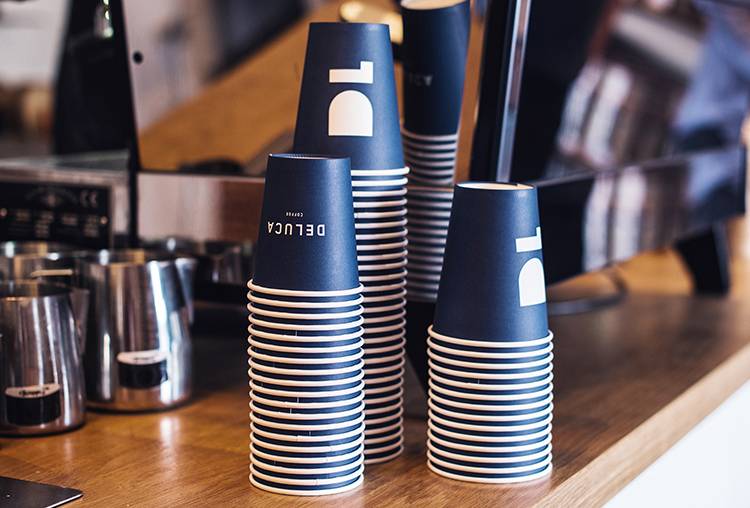 Deluca Coffee brings your java to life with a simple design and modern elements. The Sydney-based spot sees stark white or consistent navy backgrounds. Atop that we see sans serif, capitalized type. Their specialty coffees add a pop of color into the brand identity, with pale blues and autumnal oranges adorning the inverted "D" shape that represents the name.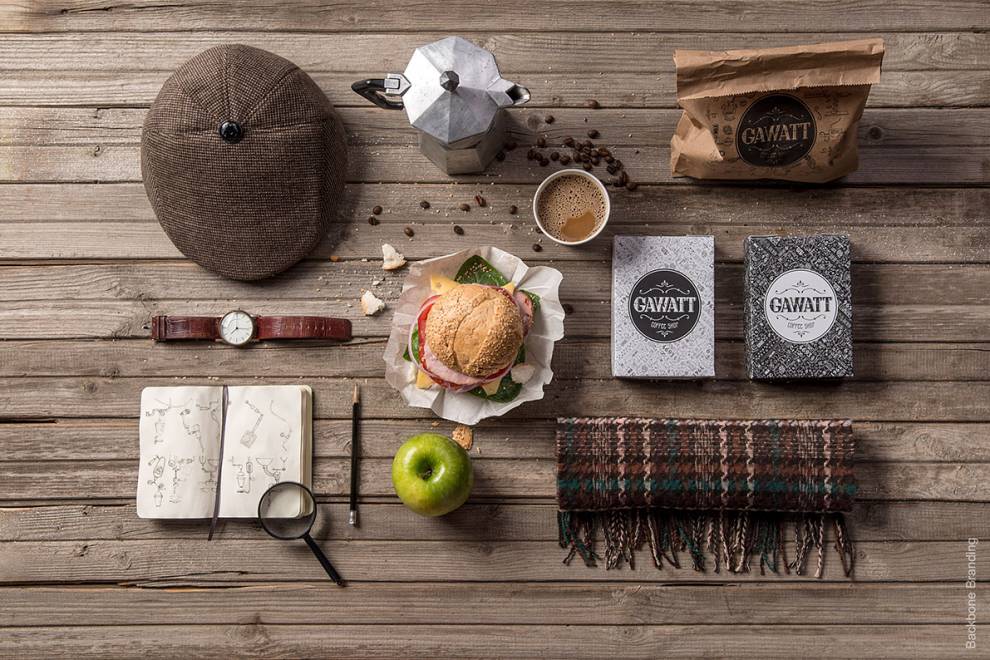 Grab your newsboy cap and head to Gawatt, because this cafe is transporting us to the past. The part-industrial revolution part-coffee shop designs contribute some serious personality to each piece of the brand's pie (mixed metaphors intended). Each inventive design contains hand-drawn-looking engineering-based sketches, which are echoed in the storefront. From brown bags to notebooks, Gawatt Coffee Shop combines rustic elements with the need for caffeine speed perfectly.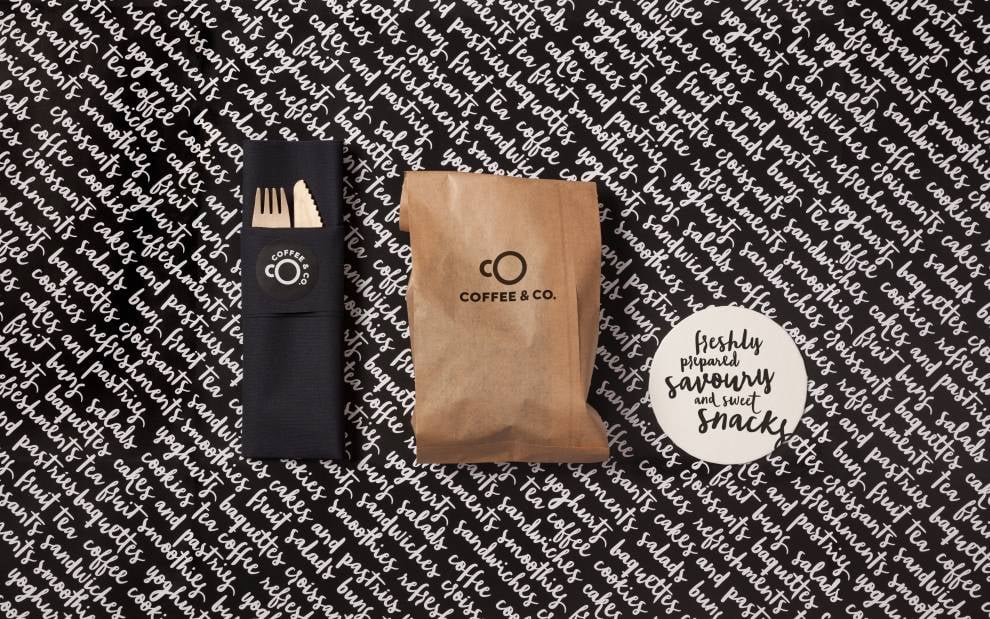 Custom lettering and all-too-real sayings make Coffee & Co. stand out from the cluttered caffeine-induced crowd. The chic black-and-white color palette is complemented by the standard brown pastry bags, which also add a bit of texture to the overall design. As the cafe offers more than cups of joe, the Sparknotes version of the menu is etched along a diagonal line throughout the store, sandwich wrapping, and print designs. The minimalist "cO" logo plays perfectly into the name of the cafe.
All in all, it's hard to go wrong when you're on the hunt for the perfect cup. Whether it's a homebrew or a latte on-the-go, these custom coffee packaging capture the desperate need for a quick jolt without losing aesthetically pleasing designs.
Subscribe to Spotlight Newsletter
Subscribe to our newsletter to get the latest industry news