The Conde Nast website design draws attention to the many differences in cultures, as well as the need to educate others. From cultural awareness to cooking, the photography and video features of the site help users to explore their world and learn new things.
The homepage of the site is very video-intensive, drawing visitors into a world of differences directly upon entry. With vivid details in each image and video, users are drawn to the bold typography and call to action links that are immediately available.
The full-screen design of the page draws direct attention to every detail of the images used, as well as to the minimal text provided to draw users into each call to action link offered, leading them to follow the trail of information and learn more. This is easily done as the UI is quite intuitive, making the UX enjoyable and relaxing.
Want to see the best examples of white space in web design?
Get inspired!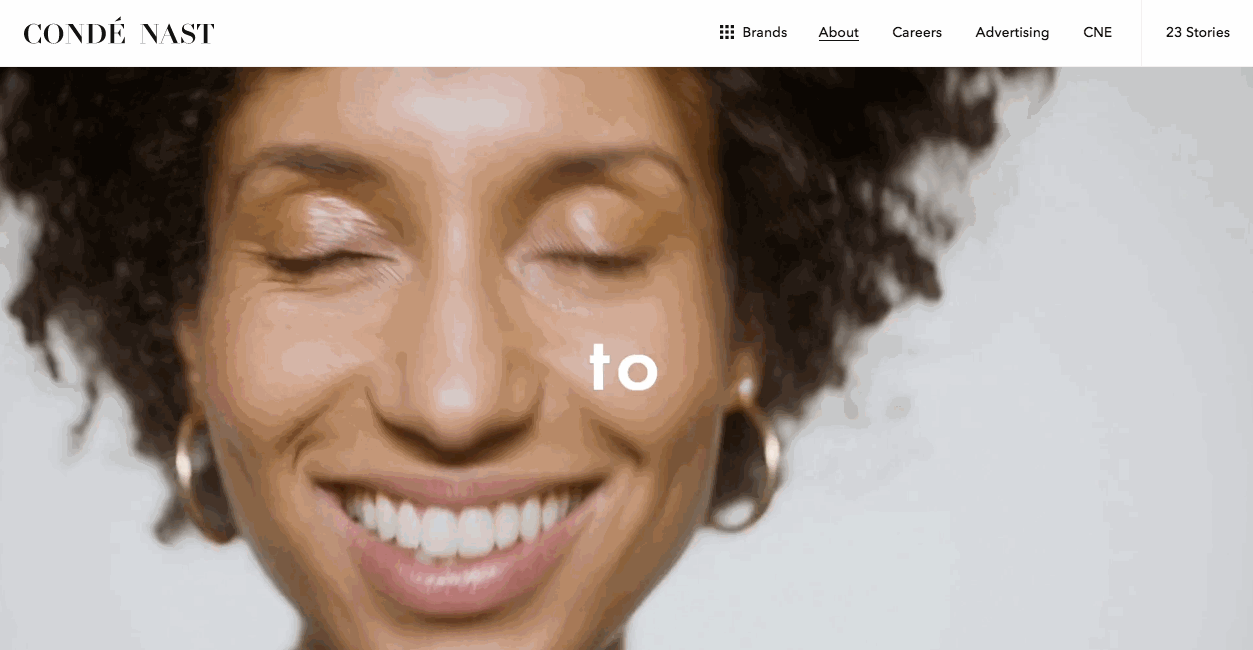 The About page of the site is a veritable goldmine of information and discovery, with a deep scrolling design that leads users down a path to the history, which is very well-laid-out. Here users can learn about the background of the company, while appreciating the simple layout.
Call to action buttons are in place for users to download various press releases, including a comprehensive list to ensure that users do not miss one moment of the goings-on at the company. This leads to a very informative and corporate style that many users will appreciate, as it makes them want to be more deeply involved.
The stark white background of the page really helps to create a comfortable reading environment for users, as well as a heavy contrast for the banner that features very well-defined video in high resolution. The overall effect is one of excellence, which is precisely what the company wishes to convey about the results they provide.
Overall, the brilliant website design goes a long way towards creating a great UX for users, offering a very user-friendly UI and eye-catching videography. Every visitor is encouraged to learn, read, and fully experience what the company can offer, which leads to a fantastic user experience and conversion rate.
More Best Advertising Website Designs
More Best Arts & Recreation Website Designs
More Best Content & News Website Designs
More Best Entertainment Website Designs