Pepsi Shanghai Fashion Week
Even the iconic Pepsi design isn't afraid to dip its toes into an exciting, colorful promotion. This limited edition design for Shanghai Fashion Week brings together Pepsi and one of the biggest fashion shows in the entire world.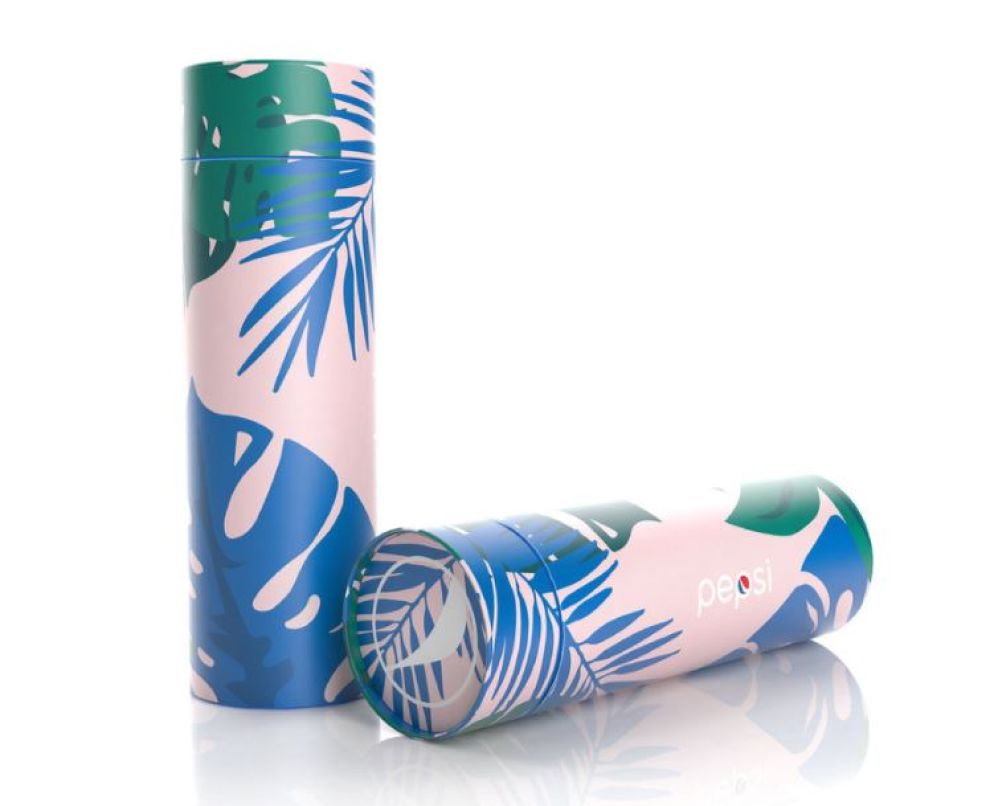 The pink background is a bold departure from the usual blue can that bears the Pepsi logo. Furthermore, the addition of colorful blue and green leaves adds a very summer-like feeling to the design. Probably most important is that Pepsi ensured their iconic logo would still be clearly visible on the packaging.
The design translates beyond just the Pepsi can. Billboards, print advertisements, and clothing, all built on the style and color of the can, provide a colorful marketing campaign for Pepsi across all mediums.
The text used is a bold, white font that stands out nicely on the light pink background, without taking away from any other aspects of the design. Although this may be a fun, limited edition can, Pepsi still has to maintain the brand image they have been building for decades.
Pepsi stayed true to their fun-loving brand image with this colorful package design for Shanghai Fashion Week. Their marketing team did a great job of extending the packaging layout beyond just the can, creating a multi-faceted marketing campaign that works on all mediums. This can is a bold, exciting design for Pepsi.
Pepsi Shanghai Fashion Week is a creative packaging design in the Food & Beverage industry.