Is it a bird? Is it a… plane? No, it's a dynamic company dedicated to transforming human understanding into new opportunities. Is It A Bird takes a new approach to helping businesses and companies reach their full potential with their innovative practices. The company's homepage utilizes their versatile skills by transforming their motto right before the eyes of their potential clients.
Left-aligned on the page and written in an enlarged serif font, the company's motto takes up three lines. The longer users wait, the more they will see. The bottom line types out and erases multiple times, each time in a brand new and vibrant color to draw attention to the new addition.
With the intent to "understand" human understanding, Is It A Bird focuses heavily on creating strong case studies to break down human behavior and show how it can be used to accelerate businesses. Presented much like a psychological case study, the company pieces together their portfolio on studies they have put together for previous companies. Each case study begins with a header photograph combined with a pressing question that leads up the study. The questions are written largely in a white serif font and placed over the header image.
While the entire page is dedicated to the gritty details pertaining to each study, Is It A Bird summarizes up the three biggest points to the case study that potential clients need to look at. Site visitors are presented with a table of three columns that reviews the challenge the company faced, the approach they took to understanding the problem, and what the results turned out to be. This shortened version of the information gives potential clients a chance to go through multiple studies quickly.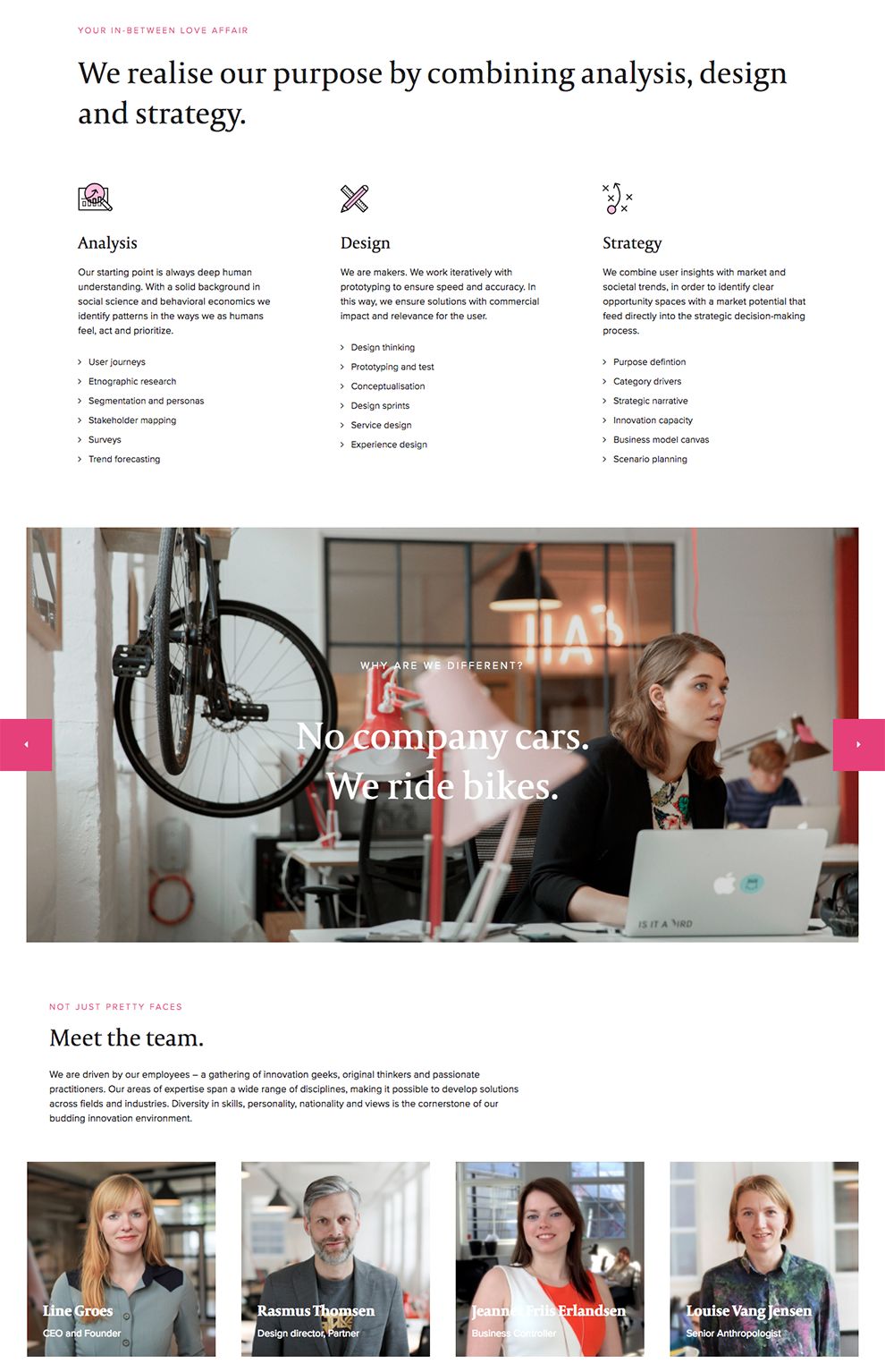 Is It A Bird offers a wide variety of services to their potential clients, making these services known within their About section. Because of the depth of the services offered, the company creates a borderless table for utilizing the full span of the entire page within the website design.  
Set against a negative white space, the company combines the title of each square with a small illustration to drive the title home to potential clients. Above the title in the small green font, the company tags each square with a purpose for the service.
Is It A Bird is an amazing website design in the Professional Services industry.