Our evaluation process includes a thorough analysis of factors such as certifications, client feedback, pricing and portfolio to provide you with a list of the best medical billing agencies. This will guide you in the complex landscape of healthcare billing and coding in 2023.
What Are Medical Billing Companies?
Medical billing companies provide healthcare firms with a range of revenue cycle management services to optimize financial performance and increase profitability. These companies specialize in claim submission, coding accuracy, denial management, payment posting, patient billing, reporting and more.
Top medical billing agencies use the latest technology and security features to ensure data accuracy, privacy and compliance with healthcare regulations. They also offer customized solutions tailored to the specific needs of healthcare providers, whether they are solo practitioners or large organizations.
Our Picks for the Best Medical Billing Companies in 2023
Minimum project price: Inquire
Hourly rate: $8
Founded: 2016
Services: Medical coding, credentialing, denial management, eligibility verification and more
24/7 Medical Billing Services is the best medical billing company that provides high-quality medical billing services, backed by a team of proficient billers and coders with over 10 years of experience. They excel in assessing and addressing reasons for claim denials, resubmitting claims and ensuring timely reimbursements 24/7.
Why We Chose Them: They specialize in various medical specialties, using advanced technology and software such as AdvancedMD, Allscripts PM, AthenaCollector, Centricity Group Management, eClinicalWorks, HealthFusion, Vericle, etc. Their 99% clean claim standard and 100% HIPAA compliance show their commitment to prioritizing the safety and confidentiality of patient data. They have partnered successfully with healthcare providers, improving revenue cycle management and resulting in a 20% increase in reimbursements, particularly for mental health providers.
What You Should Consider: Since medical billing services vary, companies planning to partner with 24/7 medical billing service providers should walk the agency through the requirements. Clients should have a clear understanding of their billing needs to ensure they receive the best services possible.
Who Are They For: This medical billing company caters primarily to doctors, practitioners, billing corporations, insurance companies and more.
Minimum project price: $1,000
Hourly rate: $20
Founded: 2015
Services: Healthcare digital marketing, healthcare software development and more
P3 Healthcare Solutions is one of the best medical billing providers earning their reputation for providing high-grade solutions, including MIPS support. They have over 500 satisfied clients and are recognized by noteworthy publishing sources such as NBC, MarketWatch and Fox News.
Why We Chose Them: They have helped their clients optimize their revenue cycle management through efficient medical billing processes, HIPAA compliance and MIPS reporting for incentives and bonuses. With 100+ successful projects, this medical billing company provides a wide range of healthcare IT solutions, from revenue cycle management to ensuring smooth RCM via the best pathology practices. This medical billing company has also been recognized and listed under CIMS qualified registry from 2016-2022 and honored to become a MIPS Qualified Registry in the years 2016, 2017, and 2018.
What You Should Consider: Those requiring more than one service from PH3 should request a quotation. This will ensure that they can accommodate your needs according to budget.
Who Are They For: P3 Healthcare Solutions serves a wide range of industries, including cardiology, OB-GYN/gynecology, nephrology, chiropractic and internal medicine.
BillingParadise: Best for End-to-End RCM Automation
Minimum project price: $1,000
Hourly rate: $20
Founded: 2004
Services: Medical coding, denial management, claims processing, credentialing and more
BillingParadise is also a top medical billing agency, highly reliable in offering top-notch revenue cycle management solutions. They have served over 700 satisfied clients with certifications from highly respected organizations like HL7 International, AAPC, DOBI and HIPAA.
Why We Chose Them: We chose BillingParadise for their revenue cycle management expertise, advanced analytics and KPI tracking tools. Their certified medical coders ensure accurate coding and timely reimbursements. They helped a 180-clinic group collect $5 million in just 2 months. This medical billing agency offers end-to-end RCM automation services, including eligibility verification, denial management, medical coding, credentialing and charge capture, making them a one-stop shop for all billing needs.
What You Should Consider: Companies planning to partner with BillingParadise should consider their budget. While their services are top-notch, they are also cost-effective, making them a great option for small and mid-sized practices. BillingParadise offers flexible pricing models, allowing clients to choose the package that best suits their needs and budget.
Who Are They For: BillingParadise's medical billing services are for hospitals, medical group practices, independent practices and in-house billing teams. Their specialized teams work closely with clients to tailor solutions that meet their specific needs and requirements.
Medical Billing Fact: According to the latest available data, 80% of US medical bills have errors. [Becker's Hospital Review]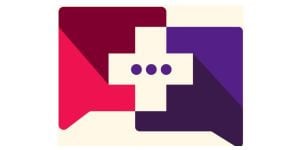 Minimum project price: $1,000
Hourly rate: Inquire
Founded: 2020
Services: Telemedicine, consulting, software development and more
Quality Med Billing & Consulting (QMBC) is the next best medical billing company handpicked for their highly trained billing and coding staff, specializing in minimizing managerial tasks, eliminating billing and coding mistakes, protecting patient information and maximizing revenue for their clients.
Why We Chose Them: They are AHIMA-certified and hold the most updated training for reviewing, assigning and billing CPT and ICD10 codes. They ensure that their clients receive the highest reimbursements while supporting them in running their practice hassle-free. QMBC's team of experts is equipped to handle all aspects of medical billing and coding, from claim submission to payment posting, ensuring that their clients' revenue cycle is optimized at every stage.
What You Should Consider: For companies considering signing contracts, it is important to note that Quality Med Billing & Consulting still offers their non-contract, risk-free agreement. QMBC's commitment to providing their clients with exceptional service, personalized attention and a transparent billing process remains the same whether or not a contract is signed.
Who Are They For: They provide medical billing and consulting services for healthcare professionals and establishments across various industries, including but not limited to primary care, mental health, rehabilitation and more.
Medcare MSO: Best for Aging AR Recovery
Minimum project price: Under $1,000
Hourly rate: $25
Founded: 2012
Services: Laboratory billing, AR recovery, staffing, coverage discovery and more
Medcare MSO makes our ranking of the best medical billing companies for providing trusted services since 2012. Their complete billing solutions ensure that organizations of all sizes and specialties receive the services they need, including medical claims billing services, aging AR recovery and practice management solutions.
Why We Chose Them: Medcare MSO's KPIs are outstanding, with an 88% first pass clean claims rate and 7-14 days turnaround time. Their clients benefit from a 15-20% revenue increase and a 30% reduction in AR. They have an impressive 90%+ collection ratio, making them efficient in collecting payments for their clients. Moreover, their innovative medical billing service simplifies practice management and patient engagement, currently being utilized in over 80,000 healthcare facilities nationwide. They are also HIPAA-compliant, an AAPC member and ISO-certified, delivering exceptional results for their clients.
What You Should Consider: Companies planning to hire Medcare MSO should request a demo before finalizing their decision. This allows them to see firsthand how Medcare MSO's medical billing services and innovative software can benefit their organization.
Who Are They For: Medcare MSO is an excellent choice for businesses in various industries. Their specialties range from rehab, oncology, psychiatric and wound care to dermatology and cardiology. Their clients include Care Now Clinic, ARK Medical Labs, Central Clinical Labs, ION Diagnostics and more. No matter the industry or specialty, Medcare MSO has the experience and expertise to deliver outstanding results.
AnnexMed INC: Best for Coding and HIM Solutions
Minimum project price: Inquire
Hourly rate: Inquire
Founded: 2004
Services: Coding and HIM, revenue cycle management, dental RCM, BPO and more
AnnexMed INC is another great medical billing service provider due to their long history of success and a proven track record of delivering superior results. Since 2004, they have helped customers increase their flexibility, scalability and financial health using their knowledge and cutting-edge technology.
Why We Chose Them: This top medical billing company stands out with its 18+ years of experience in the industry, coupled with a remarkable 99.1% retention rate. They achieved outstanding results for their clients, including reducing operational costs by up to 45%, increasing productivity by 72%, reducing aged AR by 36% and reducing denial rates by up to 72%. Furthermore, their clients have seen collections improved by up to 98%. With their vast experience, AnnexMed INC serves more than 40+ specialties and continues to deliver outstanding results.
What You Should Consider: When hiring medical billing services, consider the company's expertise and experience, technology infrastructure, security measures and customer support. AnnexMed's cutting-edge technology ensures a streamlined billing process, while their security measures ensure the protection of sensitive patient data. Their customer support team is available 24/7 to assist clients with any issues they may encounter.
Who Are They For: AnnexMed serves a wide range of specialties and industries, including hospitals, medical practices, surgery centers and many more. They have a team of experts dedicated to each specialty they serve, ensuring that clients receive personalized solutions that meet their unique needs.
Medical Billing Fact: On average, hospital bills that exceed $10,000 contain an error amount of $1,300. [The Business Research Company]
Kareo: Best for Specialized EHRs
Minimum project price: $1,000
Hourly rate: $25
Founded: 2004
Services: Patient collections, care delivery, healthcare software development, and more
Kareo, part of the Tebra family of companies, stands out as one of the best medical billing companies on our list for providing intuitive software and dedicated support to the healthcare industry for over 18 years. They are experts in optimizing practices by identifying suitable tools and services, including specialized EHRs and practice marketing, to meet individual needs.
Why We Chose Them: Kareo's impressive credentials include recognition as a trusted partner to over 90,000 providers, 450,000 active users and 8 million patients in the US. They received the 2022 Software Advice award for medical billing, electronic medical records and telemedicine. They are also ONC-certified for quality and safety. Kareo processed over $25 billion in insurance claims in 2019, showcasing their efficiency and expertise. In 2022, Kareo launched to over 100,000 providers, solidifying their status as an industry leader.
What You Should Consider: Clients and investors can rest assured that you will be working with a company committed to providing better healthcare for every patient. Kareo's innovative technology and personalized support make them a strong partner for any independent practice looking to improve their billing processes and provide better care to their patients.
Who Are They For: This medical billing agency is the ideal partner for independent practices across industries, including primary care, pediatrics, mental health and more. As the only cloud-based clinical- and business-management platform purpose-built for independent practices, Kareo has the expertise and experience to help providers navigate the complex healthcare landscape and achieve success.
Minimum project price: Under $1,000
Hourly rate: $25
Founded: 2010
Services: Revenue cycle management, AR collection management, HIPAA compliant management and more
Physician Billing Company (PBC) is an excellent medical billing company with over a decade of experience in physician billing services. The agency has helped medical practitioners tackle the complexities of revenue cycle management with their cutting-edge healthcare technology and revenue cycle management solutions designed to drive 100% positive outcomes.
Why We Chose Them: This medical billing company utilizes their long-standing expertise to achieve a 99.5% collection of billed revenue. They handle every aspect of the billing process, from coding to denial and AR management, to help grow the revenue by up to 30%. PBC's medical billing and coding system is always up to date with the latest guidelines from AMA, CMS and HHS. This medical billing company is fully compliant with HIPAA protocols, ensuring that your PHI is secure across a well-guarded communication network.
What You Should Consider: When considering PBC, clients should note that their minimum budget is under $1,000. However, clients should ask for a quotation, especially if they require more services.
Who Are They For: PBC serves a network of doctors, physicians and healthcare workers from various industries all around the US. Their specialties include cardiology, pain management, dermatology, oncology, orthopedic, urology and more.
Revele: Best for eClinicalWorks EHR Users
Minimum project price: Inquire
Hourly rate: $35
Founded: 1999
Services: Clinical coding, healthcare analytics, third-party verification, and more
Revele is the best medical billing agency for eClinicalWorks EHR users. Since 1999, the agency has led the way in implementing cutting-edge technology to enhance revenue cycle management. Their integrated solution combines robust data, intelligent claim handling and performance consulting, creating a richer revenue cycle experience for their clients.
Why We Chose Them: With an impressive track record, this medical billing service provider has helped numerous clients achieve a 10%+ increase in cash flow, a 95%+ net collection rate, less than 37 days in AR and a 24-hour claim turnaround. One of their significant achievements was their partnership with Big Sky Dermatology. Since collaborating with Revele, Big Sky Dermatology has seamlessly expanded their capabilities internally, with a 200% increase in providers and a 367% increase in employees.
What You Should Consider: While Revele's seemingly premium rate of $35 per hour may appear higher than other medical billing companies, their expertise and results suggest that they can help you maximize your revenue cycle and achieve tangible results.
Who Are They For: Revele is the ideal choice for practitioners, hospitals and health systems in need of expert revenue cycle management. Their client base includes esteemed names such as Pulmonary & Critical Care Medicine Associates, Advanced Gastro and many others.
Minimum project price: Under $1,000
Hourly rate: $8
Founded: 2018
Services: Medical coding, denial management, charge entry, patient payment collection and more
Purview Healthcare completes our list of the best medical billing companies. They specialize in providing high-yield medical billing and medical coding services to prime healthcare providers across the United States. Their team is highly skilled and trained in CPT, E/M, DRG, HCPCS-II, ICD-9-CM, ICD-10 coding services and ICD-10-CM coding practices, providing accurate and reliable coding solutions.
Why We Chose Them: This medical billing services provider has implemented QMS platforms to test the quality and compliance of their coders, ensuring their clients' data security and services that meet industry standards. Moreover, Purview Healthcare only deploys AAPC-certified medical coding specialists who adhere to all payor and government rules and regulations.
What You Should Consider: It's vital to choose a medical billing services provider with a proven track record, compliance with industry standards and regulations, a strong reputation and customized services, making Purview Healthcare an ideal agency partner.
Who Are They For: Purview Healthcare serves a wide range of industries, including healthcare, insurance and technology. Their clients include Unified Health Services, Ingenious Global Solutions, ABN Healthcare and other Fortune 500 companies.
How We Picked the Best Medical Billing Companies
To determine the best medical billing companies, we started by examining their track record in the healthcare industry. We evaluated their client list and analyzed the types of medical practices they have worked with and the results they have achieved. Additionally, we looked at their industry awards, certifications and partnerships with healthcare organizations.
We also assessed the following criteria to ensure they could provide effective medical billing services:
Expertise in medical coding and billing procedures
Compliance with HIPAA regulations and other industry standards
Efficient revenue cycle management processes
Ability to adapt to changes in healthcare regulations and policies
Strong communication skills to effectively communicate with healthcare providers and patients
Knowledge of medical software and technology
And more
We also considered the company's team and their experience in the medical billing industry, as well as their client reviews, processes for managing projects, timelines and budgets. You can learn more about our agency selection criteria here.