In order to capture valuable website traffic that will turn into consumers, brands need to properly optimize their website for SEO. But how can they make the correct improvements in a rapidly changing digital world?
Boostability's Vice President of Marketing, Kelly Shelton, is here to help!
He sat down with DesignRush to share how brands can identify and prioritize the necessary SEO changes that will help them rank number one on Google. Plus, he outlined exactly how to execute those tasks, from determining keywords to optimizing the website code.
Ready to get free site traffic that will turn into revenue? Scroll down to view all of Kelly's top SEO tips.

DesignRush: Most online businesses do basic SEO optimization. What improvements can they make that go beyond the basics and truly improve rankings?
Kelly Shelton: I would recommend that businesses make a list of the questions that are most commonly asked by customers, like their products and core services. Then, they should create useful and transparent content for their site that answers those questions.
To create an example, if I were a plumber in Provo, Utah whose best-selling service is toilet repair. I would dedicate a page on my site to toilet repair, especially within my web page's title, header, meta description, etc. The content on that page will talk about why toilet repair is helpful, how often it is done, and so on.
Content is very important and brands need to make it useful and helpful to the consumer. When you're thinking about strategic content for your website, ask yourself:
What do customers ask me about all the time?
What services do I want to promote?
Then create pages around those products and services. More content is typically better, so take the time to answer all the questions.
In addition, the website's code matters. It needs to make it crawlable so search engines can understand what is on the page. All of this will absolutely help you improve in rankings.
Top SEO Companies
DR: Which SEO tactics are the most critical and help improve rankings the most -- content, H1s, alt image tags, etc.?
KS: There's definitely a site audit that looks at site speed, content, website health and other factors. This can help businesses determine what they need to fix.
But it is hard to pinpoint what the most important improvement is because brands should do everything. You have to do a combination of SEO tactics, not just one.
I will say this, though – you should optimize for the devices and channels that consumers are using to find you. In general, that means mobile is most important. A site needs to be mobile ready. Site speed is also very important today, as Google is emphasizing that.
User experience, mobile optimization and site speed are probably up there. I would focus on those first. Google does a pretty good job of adjusting search results to what will provide the best user experience. Then provide good content, titles and descriptions.
In terms of keyword selection, Google is pretty good at combing over a page and understanding what it is talking about. But remember that consumers typically search by keyword phrases. Do some keyword research to learn what they are searching for.
Brands will too often try to rank for a keyword that they will never rank for because they don't have the time or budget to compete in a highly-competitive large market. Instead, you want to find a keyword that people are searching for but that you can actually rank for.
At Boostability, we will help our customers find niche keywords or long tail keywords that have search volume, buyer intent and that they can actually rank for.
Brands also need to be cognizant of user intent. If someone is looking for same-day plumbing, then they are ready to make a purchase immediately and you can thus target them through keywords in that manner – such as "how to fix a toilet."
When all this is said and done, you can tell if a campaign is successful when a site ranks on the first page of Google. If it doesn't, then it hasn't been successful yet.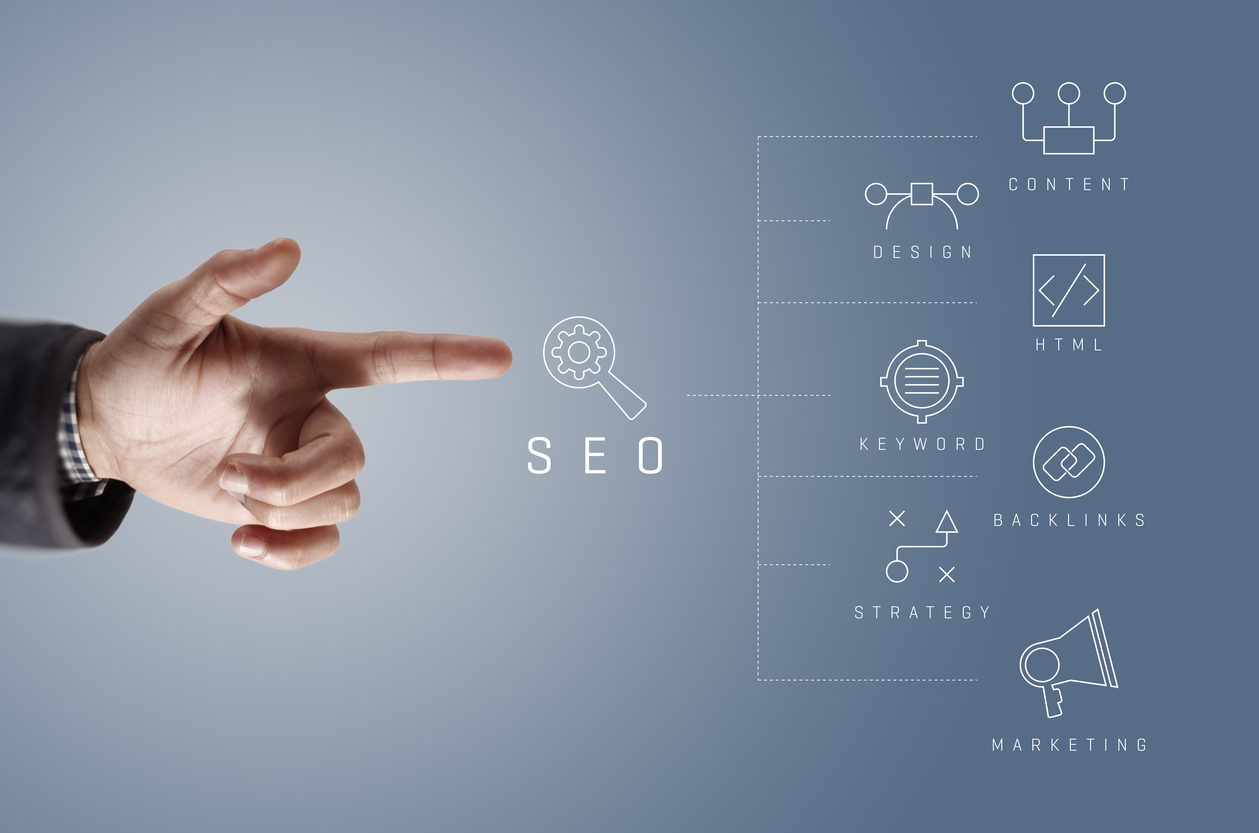 DR: What software, platforms, or programs should businesses use to assess and improve SEO rankings and why?
KS: I think there are some great tools out there. I like SEMRush. They continue to enhance what you can do, send emails about what you rank for, your website health, etc. Moz also has some great SEO resources and tools that can help.
Google also has a site speed tool, a keyword planning tool, and even Google Analytics will tell you a lot about how your site is performing and the organic traffic you are capturing.
Boostability also has a great web analysis tool that does an audit on key factors that affect rankings and online presence. These key web metrics that are important for health include meta description, content, Facebook presence – a wide variety of things.
Our free website analysis allows you to then act. We also score everything, so you can see what's in a healthy range or how much work it will take to get there.
How do you suggest businesses approach SEO optimization? How can they best audit their site, determine flaws, and then prioritize SEO-related tasks aimed at improving their search rankings?
Top Software Development Companies
As we talked about, the number one thing is to make a list of your most commonly asked questions, products and services, then dedicate pages to those things. The more specific you can be, the better.
Because of this, a blog is helpful. Websites that have a blog rank better because you're actively producing useful information that is added to the web.
Once you know that people are asking for certain things, then craft your page around that while implemented best practices for the online code. When you do that, you can then look and track how
you're performing – and SEMRush is a great tool for that. It can tell you if the process is working or not.
An improvement that brands can make to rise in search rankings is schema markup. This allows you to markup a page to let Google know what it is about and report what you do within search results more precisely. And the more you help Google identify what you do, the faster you'll rank.
Schema.org will give you a list of all the things you can markup on a page within the code. You can simply add that code to your page to show items such as star ratings, videos, times, sales, other web pages, etc. This will appear directly below your listing.
Schema markups are helpful because the more you tell Google within your site's code, the more they crawl your site. That extra effort does improve rankings. We've seen absolutely that that's true
Any webmaster worth their salt can go to schema.com, find the code, add it to your site and ensure Google will see it when they index that page.
Want more marketing insights? Sign up for the DesignRush Daily Dose to get tips sent right to your inbox!
DR: Which marketing areas do you think compliments search engine optimization the most?
KS: SEO is one of those things that works with just about everything. For example, if a person hears an ad on the radio, it usually prompts an online search. They use a keyword, see an ad, then see an organic search listing taking up more room and potentially click on that.
Social media is phenomenal for driving traffic to a site, which is a ranking factor as well. Content marketing is engrained in search engine optimization. Plus, if you can have someone write about your brand and link back to you, that's helpful. Ultimately, all roads lead to search.
But if I had to build leads, I would invest in paid media and SEO. If I needed to build my brand and awareness, I would utilize social media and SEO. It depends on the strategy.
The good thing about SEO is that it compliments all digital marketing efforts and can make them more effective. When people want a product or service they go online and search for it. It's just how the buying process works today.
DR: How can businesses find a balance between keyword optimization and keyword stuffing?
KS: I think Google has gotten so good at understanding valuable content on a page that keyword stuffing is detrimental and unnecessary for ranking. Google will look for all of the different words that fit your keyword – it's called semantic search.
To go back to the toilet repair plumbing example, in that content I would include that support your keyword but do it naturally without forcing it.
If you're writing your content for the user, Google knows that that's happening. You'll be rewarded by helping users because they'll keep returning and Google wants to present the best solutions and answers for users.
To achieve ideal keyword optimization, adding the keyword in the title does help a lot – that's a good best practice to utilize. I would not shy away from using it in title or copy. But if it is damaging the value to the user, don't do it.
Learn more about emerging SEO trends here.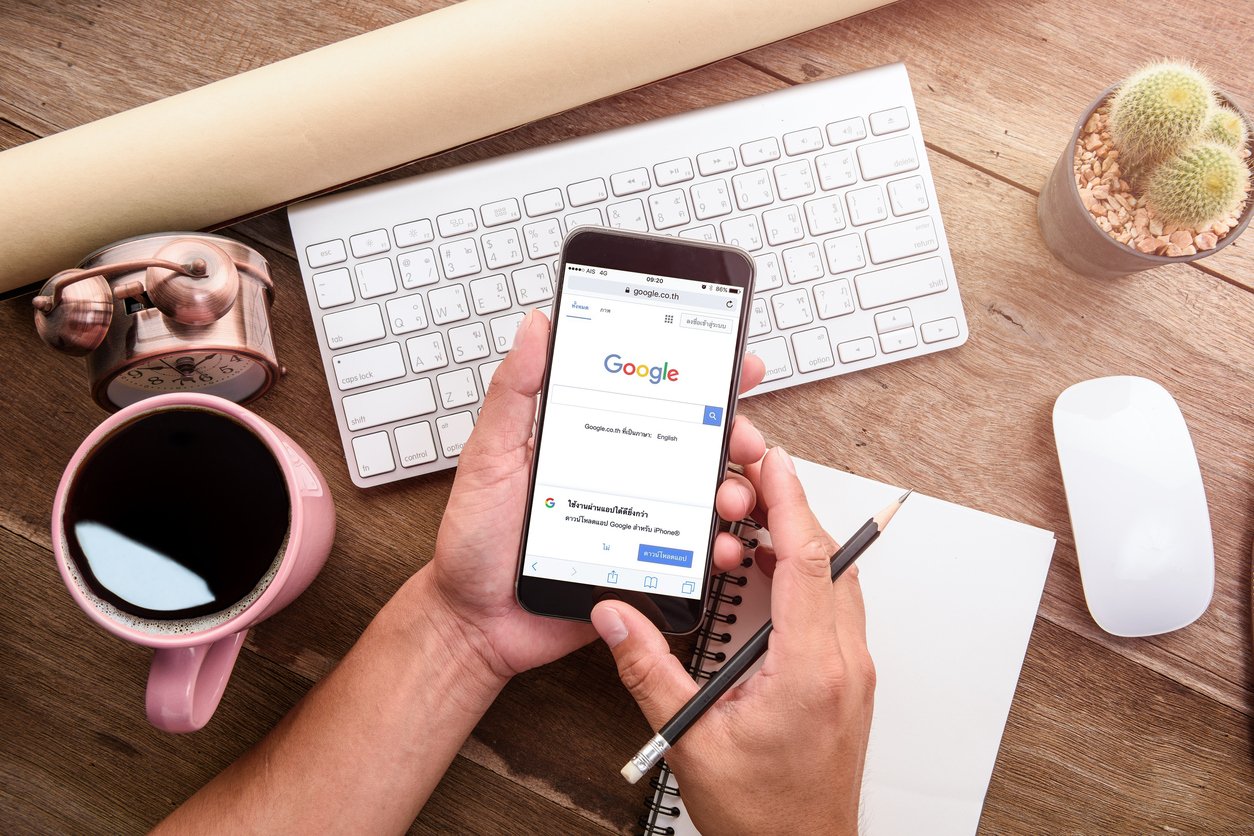 DR: Can you share some search engine optimization success stories that you or your team worked on? What was the most difficult aspect, the most rewarding, and how did you ultimately achieve success?
KS: I think I'll start by speaking for Boostability as an organization. First and foremost, about 9 years ago at Boostability, we decided that we wanted to create a service that helped small businesses achieve meaningful SEO rankings at prices they could afford.
The small business owner was really left out in the cold because they couldn't afford high prices but needed results. Companies weren't able to do SEO effectively, so they didn't have a search engine optimization option. We saw that need and built a solution around it.
Now, every 5 minutes, we get a small businesses' keyword to the first page of Google. Plus, the majority of our clients (85%) reach the first page within the first 6 months. We deliver these results in a streamlined and cost-efficient way.
That folds into my second point. Every month, Boostability highlights a handful of customers in our corporate meetings. Each month, we get to see the story of a small business owner who had no website or online presence. Then, we can truly see the work we did for them to put them on the map and start generating traffic to their site and sales.
It's great to see that and it's why I love Boostability. We take care of the little guy. We make SEO within their reach. And that's important because you have to invest in SEO consistently over time, so you need prices that are maintainable.
Finally, we worked on our own SEO. Keywords like SEO company, best SEO company and small business SEO are very hard to rank for. We have consistently ranked for these keywords and hundreds of others because of our efforts.
Top Digital Marketing Companies
One thing we haven't talked about is link building. We contribute a lot of articles to different publications, from Forbes to all kinds of websites and local businesses. We also have a lot of articles written about Boostability.
These really add to our brand and SEO efforts. We produce a lot of content and maintain an active blog, all designed around helping the small business owner.
We rank for hundreds and hundreds of different terms – it is an important part of our strategy. And the people reading our articles take our content and utilize it. We write to help the small business owner and that has helped with our SEO success.
DR: Anything else to add?
KS: In general, a little SEO goes a long way. Ideally, you're investing in SEO on an ongoing basis or doing something SEO-related frequently.
But if all you can do is optimize a few pages, create a Google My Business page and optimize that, that helps and goes a long way.
If you can only do a little, do the fundamentals and that will help you out a lot.
Contact Boostability HERE to learn more about their SEO software and receive a quote for your search engine optimization needs.
Plus, discover the best SEO companies around the world in DesignRush's Agency Listing section.
Subscribe to Spotlight Newsletter
Subscribe to our newsletter to get the latest industry news