Art and illustration website designers are known as the movers and shakers of the industry. Without these websites, ideas will only remain as figments of our imagination.
Of course, these companies must exhibit their best assets through their website designs. These websites serve as their calling cards and portfolio for clients to see and admire.
Website designs can make a difference in increasing the traffic on your company's website. This is very helpful for those who need brand recognition that can translate into company revenue.
These art and illustration website designs show how website design choices can help businesses achieve their goals in the industry. These superb examples can help you decide which ones you need for your business.
Standout features:
A visually soothing color story
Efficient navigation experience
Creative image choices
Black Madre is a Brazil-based visual arts studio specializing in fine arts, illustration and animation. They are proud of showcasing their artistic talent by creating works that stimulate the senses of those who can see it.
Their website, designed by Bloquo, is an excellent representation of their brand as a visual arts studio. Scrolling through the website is like going to an art museum with how vivid and creative the image choices are.
The website also promotes interaction with the artwork, adding a layer of uniqueness to the overall design.
Even though the website is heavy on animated images, it feels smooth when navigating. The movements are also perfectly in sync, creating an excellent visual experience for the audience.
Lastly, the black background is a great design move. Most of the designs featured on the website look like crayon etchings on a dark backdrop which is a treat for the senses.
Standout features:
Cool popular culture references
Under the sea theme
Entertaining website presentation
If you are a huge fan of SpongeBob SquarePants, you might love this art and illustration website design Mr. Krabs & Envestnet has for their company. This fun and quirky website procedure takes "jumping to trends" to a new level.
HeyLet'sGo designed this website focusing on SpongeBob SquarePants' Mr. Krabs, who we all know is the poster child of thrift, whatever that means to him. This is a fitting example for a banking and finance firm focusing on its customers' finances.
Surfing through the website (pun intended) brings back memories of our youth from watching the classic Nickelodeon cartoons from our homes. It features Mr. Krabs on a rollercoaster ride of emotions.
The website design's nautical theme is perfect for bridging the gap between its younger audience and its values as a financing institution.
3. Superscene by Craftwork Design
Standout features:
Straightforward website layout
Fun emoji-centered design
Easily accessible
If you love using emojis in text messages, Superscene's website design might appeal the most to you. Showcasing their signature 3D emojis that you can customize to your liking, this website is perfect for creative minds.
They want a website that displays their best assets without losing the creative aspect of things, and Craftwork Design did precisely that.
You will be greeted by a happy mishmash of emojis arranged in a beautiful order. It's as if all emojis send a single message of fun through communication.
Directing the focus on the emojis is excellent for avoiding distractions from other visual elements. The fonts are also easy to read, reflecting their commitment to better communication.
The colors are not an eyesore because they complement each other and make a perfect picture. Oversell is one art and illustration website design we love to see in the future.
4. ZEITFREI by Kreativ Digitalisiert
Standout features:
A relaxed and tranquil color story
Legible typography
Simple website layout
ZEITFREI's website design is a cerulean dream for those who are huge fans of that color alone. This shows that artworks do not need to have a lot of visual elements to be called one.
Kreativ Digitalisiert envisioned the website as a visual palate cleanser from all the vivid and vibrant designs.
The color story in this website design is indeed soothing to the eyes. This website's blend of cerulean, celadon, light blue and white is like a deconstructed Ming vase. It is still beautiful, regardless.
The website layout is also easy to identify, and first-time users won't get lost because all they need to do is to read the headers, which are also easy to read. The typography is also fitting.
Indeed, this is a refreshing sight and also a certified work of art.
Standout features:
Streamlined website layout
Smart choice of images
Renaissance-themed concept
Vladimir Timokhanov's portfolio is something you would expect to see from a top-notch graphic artist and website designer. We say that portfolios show our assets to our clients, and this is an excellent example.
He employed elements of the Renaissance era, also known as the best era for arts and humanities. He even took it a step further and focused on the triangle, a remarkable concept for Leonardo da Vinci of the Mona Lisa fame.
The image that will greet you when you click on his website is the close-up of the famous Sistine Chapel fresco where God and Man link their forefingers to connect. If this is not genius to you, then we don't know what else will.
The sections are also neatly presented, and the images are appropriately used. You'll see a clear photo of the website designer and the accolades he received from his career.
This website is a one-stop shop for those who want to hire a great website designer and see what they can offer.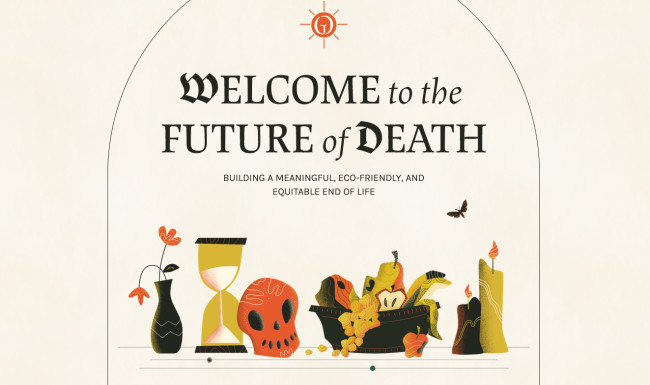 Standout features:
Harry Potter theme
Fun and innovative imagery
Aesthetically pleasing concept
Harry Potter and the world of magic have never failed to keep our jaws down on the floor in admiration and excitement. Who doesn't love spells, charms and all that jazz?
This website, designed by Yay Brigade, is perfect for those who want to relive their fun memories of figuring out how objects move on their own with a swish and flick of their wands while enjoying the soothing color story of this website design.
This is an excellent example of a timeless art and illustration website design that appeals to the target audience. The choice of images toe on imagination and creativity without leaving anything misplaced.
The website layout is also easy to navigate, with the right images used to prevent confusion from first-time visitors. For those who are into the autumn aesthetic, their cream, brown and orange colors will tickle your senses.
In short, this website design has hit all the right spots – and so much more.
Subscribe to Spotlight Newsletter
Subscribe to our newsletter to get the latest industry news