A logo is the face of a brand in the eyes of the world and over time becomes synonymous with the brand identity or its products.
Many factors go into good logos. Studies show that 40 percent of consumers are first pulled in by the logo's color. It only takes 10 seconds for someone to decide on their first impression of a logo design.
Leading professionals who create the best logo designs need inspiration and it's important to be familiar with the greatest logos of all time.
In this article, we'll be looking at the 35 most famous logos in the US. These influential brands make up the Dow Jones Industrial Average (DJIA), one of the oldest stock market indices in the country.
The Best Brand Logos That Inspire Successful Businesses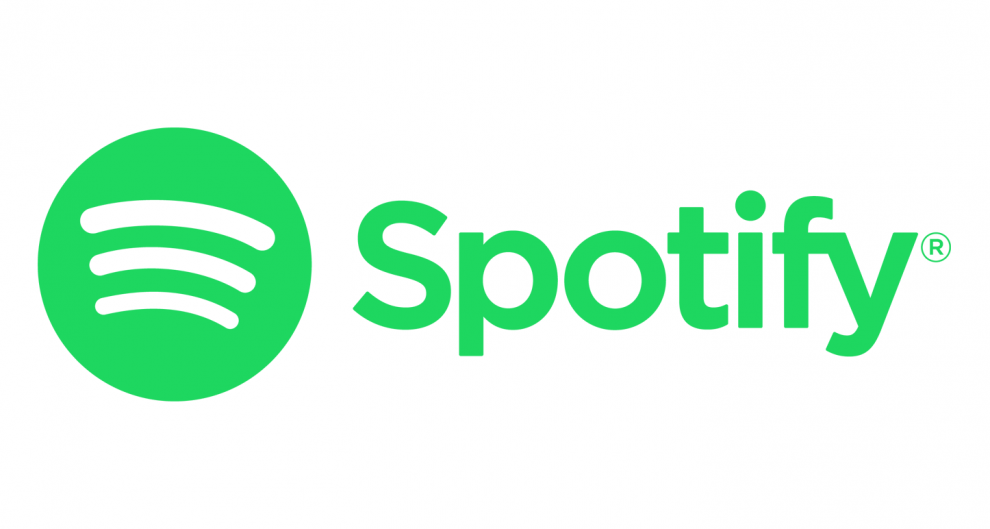 The Spotify logo is immediately enchanting and extremely eye-catching. And considering the growth of music-streaming services in the past few years, it's no wonder that Spotify decided on such a poignant image to illustrate its visual brand identity.
Made up of an iconic lime green coloring, the Spotify logo takes on the form of a wordmark and symbol. The symbol looks like mini soundwaves encased in a circle, while the wordmark itself is bold, striking and demanding.
This moody and enchanting design fits the overall tone of the app itself, with these colors and this personality infused into the mobile platform with ease.
This is an exciting and playful logo design that intuitively captures the brand and its audio services, condensing it into a clean, straightforward and elegant design.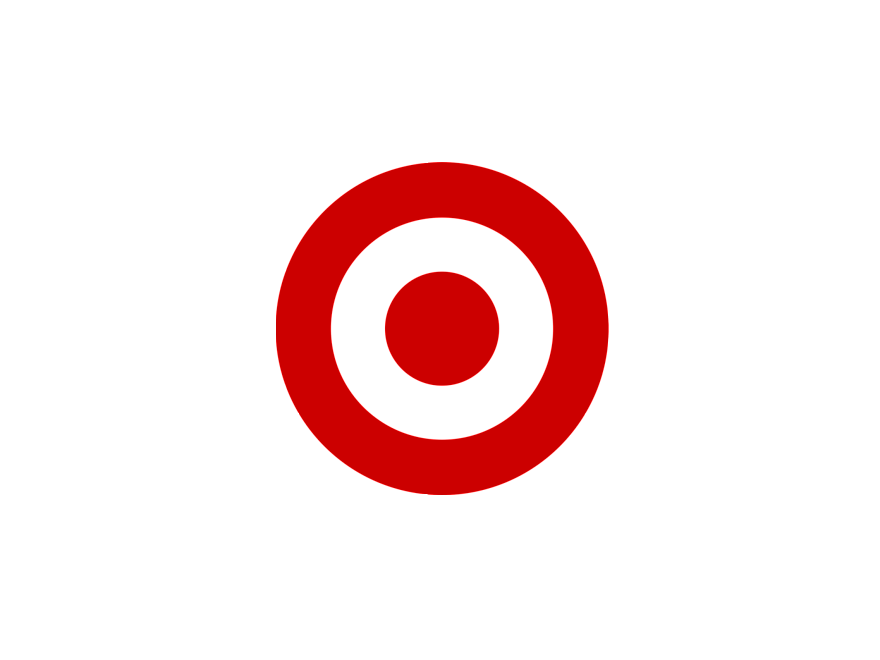 Target is one of the biggest retailers in the market today, with a following young and old. You know a brand is popular when there are countless memes made after it — welcome to 2023 everybody.
But the Target logo is equally impactful and bold. It's a blunt, bright and big design that stands at attention and embodies the brand's name so succinctly. It's a responsive image that grows with the brand, holding onto a modernity that you can't ignore.
The Target logo is quite literally, a target. It's a vivid, red bullseye. There is a red dot that sits in the center, followed by a ring of white and then another ring of red.
This aligns the store as a destination for all consumers, and for all of their needs. And it's an image so minimal and clean that it sits in minds and captures a creative and exciting persona that matches the experience in-store.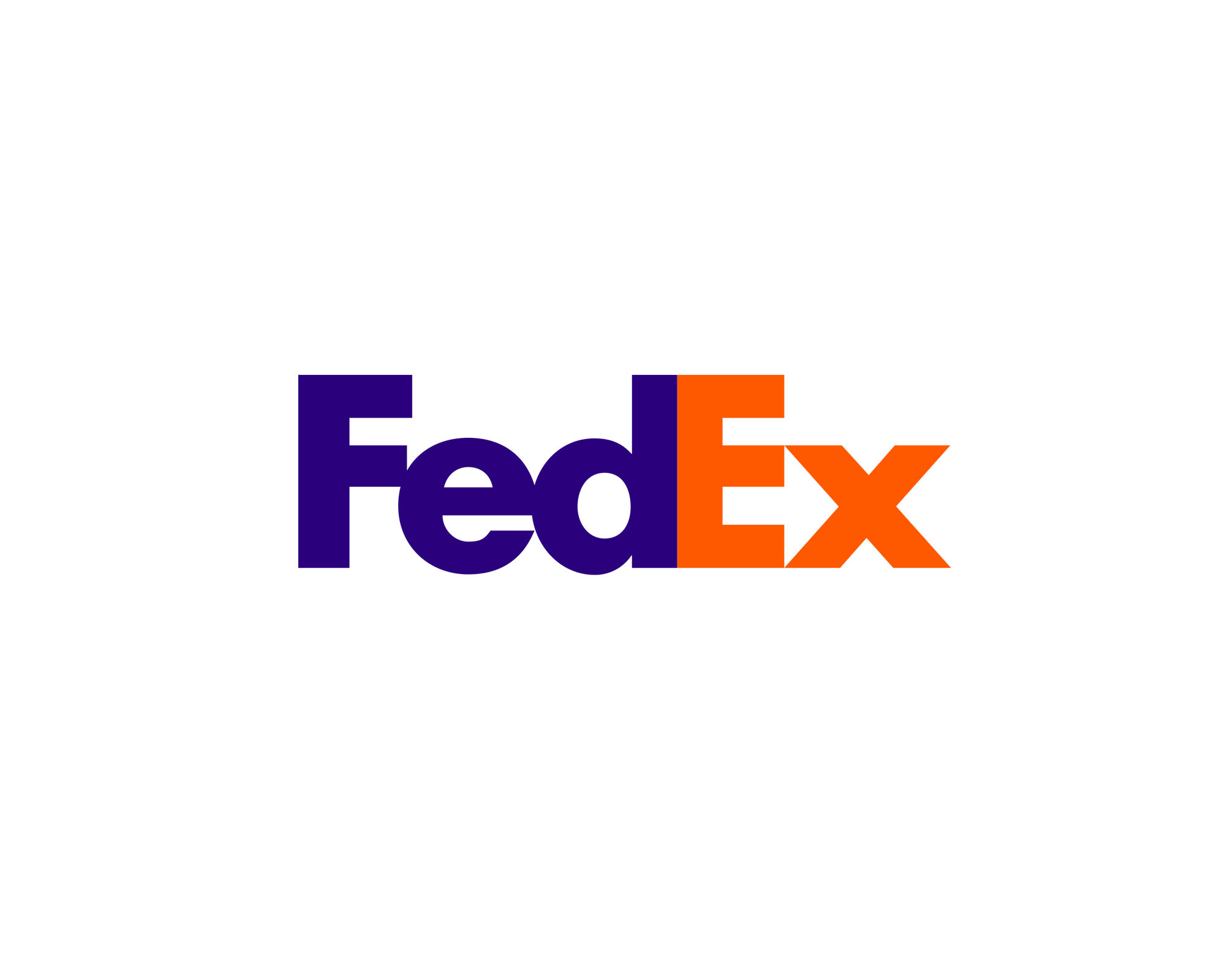 FedEx is one of the most well known American delivery service providers, and one of the biggest privately owned companies in the United States. Their name is instantly recognizable, and their logo is unmistakable
What looks like a simple wordmark is so much more. The word FedEx is written out in bold, sans-serif font. One half of the word is in a purple color while the second half is in orange. This color makes the design pop from packaging materials, but it's the hidden symbol inside that really makes this a winning logo in 2023.
In between the E and the X lies the image of an arrow! It's created in the empty space between the letters and it gives the symbol depth and movement, showing consumers that regardless of the weather, FedEx will get your mail delivered.

Google is an iconic brand, and the biggest search engine in service today. I mean, a word was even added to the dictionary thanks to this giant.
And to match such a versatile, strong and widespread brand identity, Google knew it needed a visual identity in the form of a logo that stuck with people.
The result was a multicolored, sleek and stunning wordmark that shows users the world over that this is a brand with a knowledge, an authority and a talent that is unparalleled not just in its industry, but in the entire tech sphere as a whole.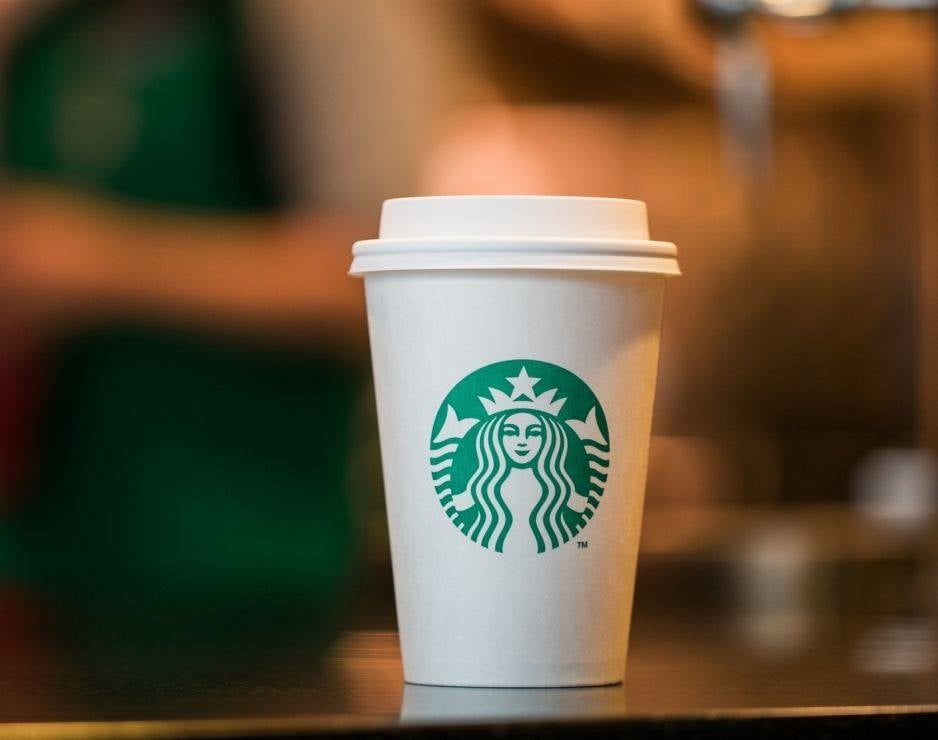 Starbucks is a popular coffee chain based in Seattle. But it's made waves in 2018 with its forward-thinking initiatives to better the earth and society as a whole. That's made it one of the biggest brands of the year, but its logo is nothing to laugh at either.
This prestigious symbol is stunning, modern and elegant. It takes on the shape of a mermaid in a creative and cool way — holding onto that playfulness while also adding a regal and refined quality in the intricate way this mermaid is displayed.
It's an image everyone instantly recognizes — and for good reason. It stands as a symbol for the brand and has for years now. But now, it's better than ever and dominating the industry.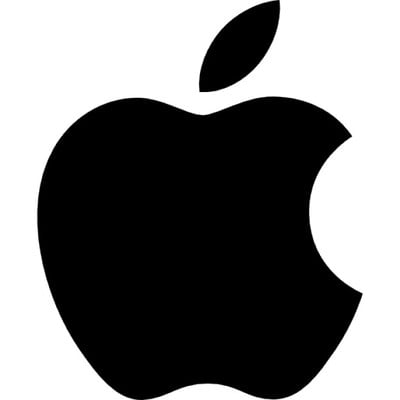 The Apple logo is truly a timeless piece of design excellence. With a modern and minimalistic feel, a moody vibe and creative flair, it's no wonder this logo lives on in infamy. Who'd have thought a half-eaten apple would resonate with so many people?
Going strictly with a symbol was a bold move for Apple and one that helped to solidify itself as a leader in its industry.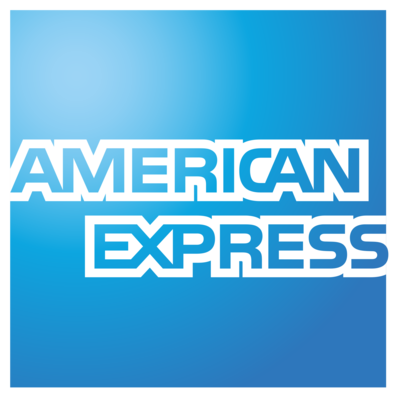 Big, bold and bright, the American Express logo has stood the test of time well. With its soothing blue box and big, bold copy, you recognize this logo from a mile away. It feels oddly comforting considering its tied to a consumer financial institution.
This sleek, modern and sophisticated wordmark captures the authority of the brand fluidly, and it certainly stands the test of time.

The Boeing logo is simple and sophisticated, with a small and intricate image and a big, powerful Stratotype wordmark that's entirely capitalized. The logo gives off an air of power, authority and strength which is exactly what you want from a company making the planes you fly in.
One look at this symbol and you know the brand means business.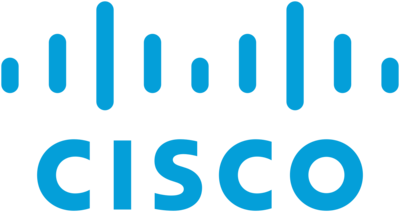 The baby blue of the Cisco logo immediately pulls you in, and the lines of varying sizes give a sense of knowledge and power. It's a high-tech company after all. Do the lines resemble those of the wifi signal? Do they resemble the Golden Gate Bridge? Who knows, but it works.
These towers stand like a symbol of prominence and prestige. And they are extremely intuitive, giving the brand a clever edge.

Strong. Resilient. Powerful. Ready to get down and dirty. This no-fuss logo is the perfect design for a construction company. There's a resilience in the typography and the subtle pop of yellow.
The black, block lettering is mighty and the yellow triangle makes you smile. You already trust Caterpillar to get the job done.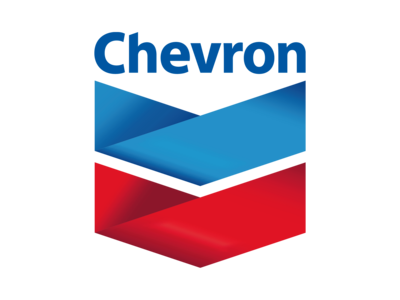 When you look at the red and blue chevrons of the Chevron logo, you instantly think about blue-blooded America life. It's familiar and passionate. It's resilient and strong. No wonder it's for an oil company!
And the decision to go with a more image-focused design was definitely a strong choice here.
The brain processes images 60,000 times fasterthan it processes words.

Does anyone else look at the Coca-Cola logo and immediately see a big, jolly Santa Claus? Just me? Ok.
But really, this bright red, creative and curly logo needs no explanation. All it is, is a wordmark but it works effortlessly. I'm thirsty just looking at it.

The DuPont logo is big, block-like and impactful. It's a simple logo made up of a wordmark and an oval surrounding it. They aren't playing around when it comes to design, nor are they when it comes to their work.
This is a bit of an older, more retro looking design. But it doesn't mean it doesn't work. Logos don't have to be modern to be effective, and the DuPont logo proves that.

There's no way you can overlook the ExxonMobil logo, and there's no way you don't instantly recognize those crossing double Xs. This logo is big. It's bold. It's red. You can't miss it! The logo, much like the company itself, doesn't back down. And it works.
Logos are vital, but so is a stunning online presence! Create one with one of these web design and development agencies!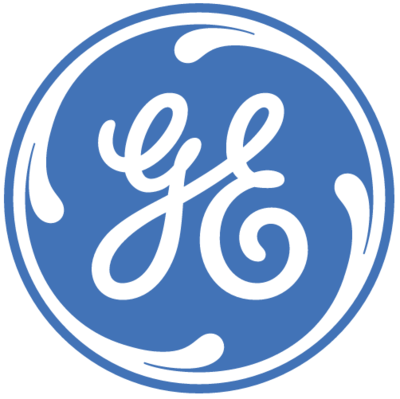 There's no doubt you've come across this logo at least a dozen times in your life. For me, I saw it every time I was in the laundry room. This cool, blue logo with a swirly and fun monogram is an obvious logo design success story.
The logo is made up of a symbol, a baby blue, soft and swirling image. Inside sits the GE monogram. But it's more than just a simple monogram, with a few letters and a straightforward design. The organic, fluid nature of these letters is serene and eye-catching. It pulls you in even if you don't know what GE is.
Whether you owned GE products growing up or not, you know what it means. There's a nostalgia to this General Electric logo that is intriguing which is thanks to its prominence and strength as a brand in its entirety.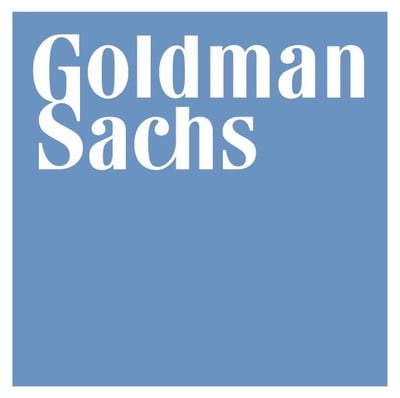 Goldman Sachs is a powerful company with years of experience and excellence. Its logo design embodies that excellence with a very soft and sophisticated blue background, and the regal wordmark taking up the top left corner.
This is a soft design. It's serene and inviting. It's modern, however, in its alignment. And it sells.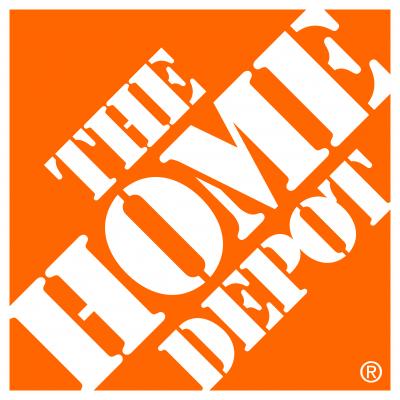 Look at that bright pop of orange! Not many brands can rock such an obnoxious color, but The Home Depot can.
Color can increase brand recognition by 80 percent.
It feels powerful and strong. Even if you didn't know what The Home Depot was, you could probably assume they're there to help you with any hardware needs. The stencil-like white copy pops against such a bright background, and it works.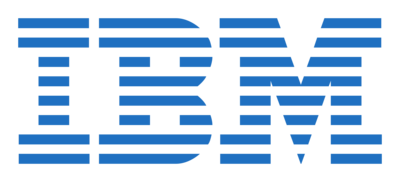 Blue is a common logo design color, but IBM turns it on its head by using parallel blue lines instead of filling in its wordmark entirely. It's edgy, and some might even find it to be an optical illusion. But it certainly grabs your attention.
In other instances, the IBM logo is made up of a variety of colors, celebrating charities and social initiatives that show that a logo can be fluid and flexible and still be effective.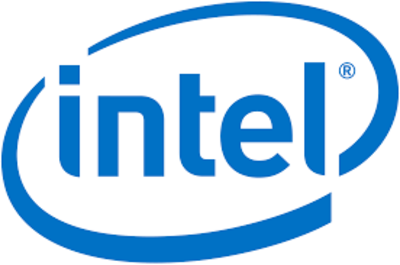 The sophisticated blue swoosh of the Intel logo is futuristic and fun. This logo design shows movement in a fun way that almost propels you forward, much like its products propel us forward technologically.

...a family company! Anyone else read the logo as their slogan?
The Johnson & Johnson logo is made up of a wordmark. In bright red coloring, this cursive font lays out the brand name in a regal, sophisticated and satisfying way. It's modern, but old-school. Sleek, but full of history and heritage.
It's a symbol that stands the test of time.
From the hearty red color to the whimsical cursive font, this logo design for Johnson & Johnson is stunning and compassionate. It feels fun, while also feeling sophisticated and knowledgeable. I trust this company because of it.

This regal and royal font definitely alludes to the fact that these banking pros take their clients seriously. Your money is in good hands, and this serif font is here to prove it.
The JPMorgan Chase logo is regal, sophisticated and refined. There's an elegance that's unmistakable and a class that is tangible.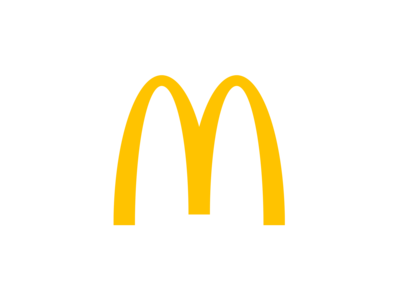 Is there any logo design more memorable than those yellow arches? Like two curvy french fries, the McDonald's logo lets consumers know what they're in the business of — fast food. And don't you forget it!
It's a simple design, really. It's just a big, golden letter M. But it packs a punch and has remained as an iconic image for decades.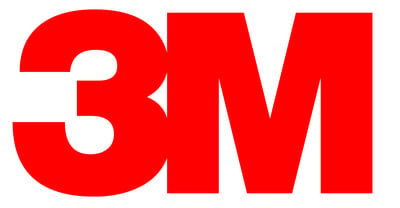 Intense, definitive and in your face, the 3M logo exudes power and superiority. It's a cohesive and powerful design that gives insights into the strength of the company itself.

Merck is in the business of saving lives through innovative medicine, and the seafoam green in the design definitely gives off a health and wellness vibe. The wordmark is strong and entirely uppercase, with an hourglass-like design that signifies the time and effort the company puts into its health initiatives.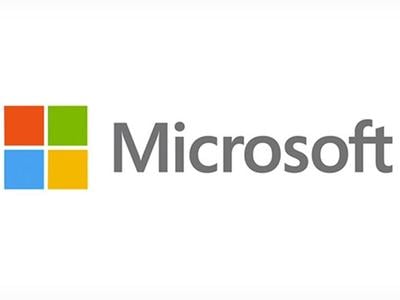 Microsoft is a well-known brand with a well-known logo design. A cube made up of smaller, multicolored cubes sits beside the simple, subdued wordmark. It's instantly recognizable whether you're a Microsoft product user or not.

The iconic Nike swoosh. Need I say more? It simple. It's stunning. It's modern. It's minimalistic. It's timeless. It's an amazing logo design.
A logo doesn't need any crazy elements or additional features. It can be a basic, solid image. And this Nike logo didn't even cost that much either! Your brand can learn from this success.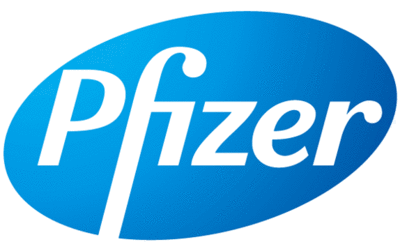 A light blue oblong shape makes up the Pfizer logo, with the brand name itself etched out in a bright white, sophisticated font. This design is simple, yet powerful. It's serious, yet relatable. It's a design that tells consumers that it can be trusted and that it's there to give people the pharmaceuticals they need.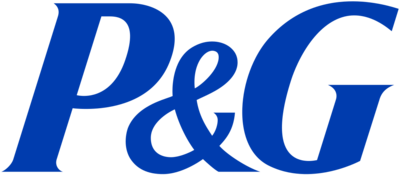 The simple and subtle logo design says all that it needs to. Procter & Gamble have been in the business for years, giving consumers exactly what they've wanted. This blue logo with the company initials is strong and resolute, just like the company itself.

Rain or shine, Travelers insurance will protect you. And this strong logo design proves it. The black and bold wordmark followed by a bright red umbrella emphasizes their passion for ensuring nothing gets in your way.

UnitedHealth Group dropped a design that used to be included in its logo, a kind of striped shield, and they couldn't have made a better decision. This blue and powerful logo stands on its own. It puts its patients and their care first. They don't need a fancy design to prove it.

Is that a turbine engine kicking off I see? The United Technologies logo is encased in a bright, sophisticated blue, with a moving fan or engine design that gives off very powerful and very sophisticated vibes. This logo design oozes excellence.

Trusted and reliable, Visa is one of the biggest institutions when it comes to consumer banking. You almost certainly have a Visa debit or credit card. It's everywhere, which is why a simple blue wordmark is all that is necessary as its logo.
When it comes to Visa, the name says it all.
And that's what they went with here -- putting all the focus on the name itself.
It's a slightly slanted wordmark written in a bold, thick and strong blue trypography. There's an edge to the design that comes from the added wing on the V of Visa. It's just enough to make the design look like more than just a word, but not enough to overwhelm.
And it certainly gets the job done.

Verizon. The reliable cell phone company. It's modern. It's ahead of the curve. It's the best wireless cell phone carrier around, couldn't you tell by the little red checkmark next to the completely lowercase wordmark? This logo tells consumers that Verizon is the best, and it's approachable too.
We all know Walmart. We've all probably been to Walmart at least once in our lives. And this logo is familiar. The blue copy is classic, and the bright yellow star sitting next to the wordmark gives off feelings of joy and happiness. It's reliable and modern.
This might not come off as necessarily a stunning design. But it knows what it's doing and does it well.

When you look at the Walt Disney Company logo, butterflies fill your stomach. It's a nostalgia thing, of course. Disney World is the happiest place on earth! But this logo does exemplify it, with its signature whimsical font. It makes you happy instantly.
The font itself is customized, and the way it flows in with the overall identity of the brand is serene and effortless.
What Makes These Brand Logos So Successful
These logo designs answer questions we never knew we were asking about these brands and their identity. They tell a story and make you think. They make you feel something. When logos and brands work together and mesh seamlessly, sparks fly.
There are a variety of elements that can go into a logo design to make it successful -- from the color choice to the imagery used and even down to the font. Logos have a way of making an impact on your audience in both subtle and striking ways. And it's up to you to decide in what way you want your logo to hit.
Cool logo designs are an integral part of a brand strategy and branding itself. They are the face of a brand. They are the visual part of a brand — its soul. A good logo can leave consumers feeling happy and positive, a bad logo can make them look away and never give your company a second chance.
Designing a logo that will define a brand is challenging work for a designer, but once it's done and a logo has become entrenched in our cultural awareness, it's nearly impossible to imagine it any other way.
For consumers, a logo is the first piece of content that is interacted with. Logos build a brand up and set it on a path to either success or failure -- so design wisely.
These 35 should offer up some inspiration, guiding you along your path to design success. These brands have an impact on society as a whole, and their logos play a powerful role in this prominence.
Yours can too.
Best Logo FAQs
What are some of the best logos that are famous for counterfeits?
Some of the most recognizable logos prone to counterfeiting are those of Johnny Walker, Nike, Adidas, Puma, Converse, Apple, McDonald's, KFC, Coca-cola and Starbucks.
Others are Panasonic, Olay, Dairy Milk, Lifebuoy, Head & Shoulders, Rexona, Colgate, Calvin Klein, Supreme and Louis Vuitton.
Can you use famous logos in your blogs or videos?
You are welcome to use logos in blogs or videos as long as you adhere to the brand's icon and logo usage guidelines. These guidelines outline how one can use the brand's intellectual property without infringement. Using logos of renowned brands can help increase the content's viewership and credibility.
Our design experts recognize the most innovative and creative designs from across the globe. Visit Design Awards to see the:
Our team also ranks agencies worldwide to help you find a qualified agency partner. Visit our Agency Directory for the top Logo Design Companies, as well as:
Subscribe to Spotlight Newsletter
Subscribe to our newsletter to get the latest industry news